Remembering the Classic Dodge Charger Daytona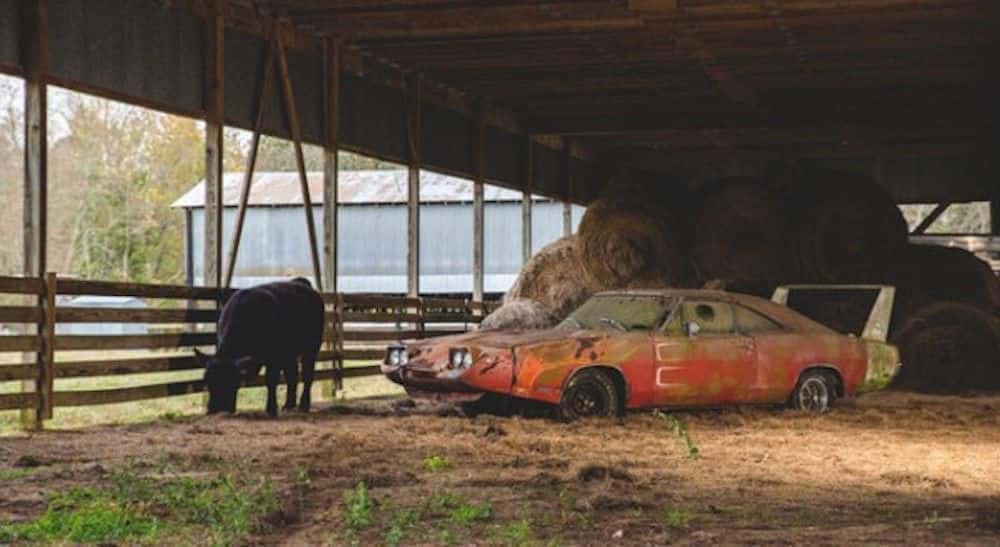 Going on a quest for a specific vehicle can send you down some odd and unexpected paths… and you might find yourself purchasing an entirely different, unanticipated vehicle. That was the case for retired firefighter Charlie Lyons, a car enthusiast who currently runs a classic restoration business. While Lyons was originally targeting one specific vehicle, his quest ended up taking him down a different route… a route that found him in possession of a rare 1960s vehicle worth more than $100,000.
You'll never find this beloved vehicle lying around a Miami Dodge lot. However, the story (via David Muller of Michigan Live), may inspire you to find and restore your own beat-up vehicle…
Lyons was originally seeking to add an old 1960s Chevy Chevelle to his collection, but after some snooping, he soon learned of a beat up Plymouth Superbird featuring a Roadrunner front end. The Alabama resident switched his focus, but when speaking to the Superbird's owner, he learned of another treasured vehicle nearby.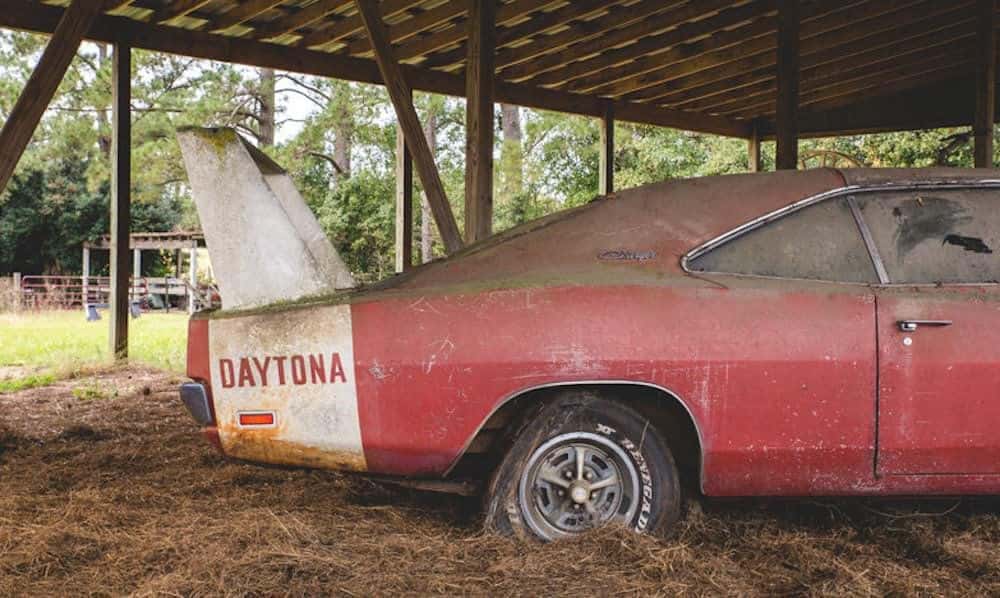 This vehicle was the rare 1969 Dodge Charger Daytona, a car Lyons claimed he had never seen "other than in a museum." After having switched his focus from the Chevelle to the Superbird, Lyons was now infatuated with the muscle car. Of course, he had learned of the Charger Daytona from the owner of the Superbird, who wasn't particularly eager to give away the Dodge owner's contact information. Lyons finally got the information he wanted, and after several weeks of texting, the enthusiast finally received an asking price. If Lyons could come up with the money, the classic vehicle would be his… and the restorer immediately made the deal.
Now, despite being purchased by Lyons and subsequently placed in a barn next to some hay and a cow, the vehicle is expected to fetch a pretty penny at auction. When it's sold at the Mecum Auctions in Kissimmee, Florida in January, it's expected to sell for anywhere from $150,000 to $180,000. That's an incredible price for a beat up car, as Mueller notes that "the fluids that once lubricated and power the car's drivetrain are long gone" and that "varmints appeared to have carried off chunks of interior for nesting." The fact that such a weathered vehicle could sell for such a high price is a testament to the rarity of the beloved Charger Daytona.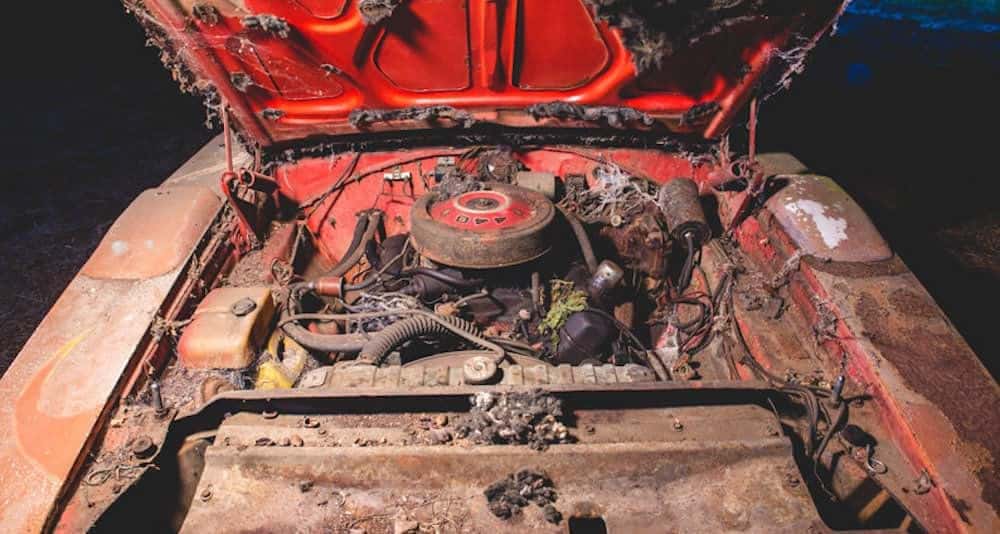 "This is not typical," said John Kraman, consignment director and NBC television commentator for Mecum Auctions. "The only reason we decided to embrace this car at a high price target is that of the significance of the car when it's restored."
Lyons wouldn't tell Muller how much he ended up spending on the vehicle, but he was adamant that he didn't manipulate the previous owner into a deal.
"He knew what he had," Lyons said. "In the conversation we had, he said he realized he never was going to fix it."
Furthermore, Lyons had every intention of restoring the vehicle back to its original glory with the assistance of his two sons. While this would have cost the enthusiast at least $50,000 in work, he was still rather excited about the potential project. In fact, he believes the vehicle is in better shape than many have claimed.
"The pictures are deceiving," he said, noting that all the original parts are still intact. "It's just labor, really…Everything is there."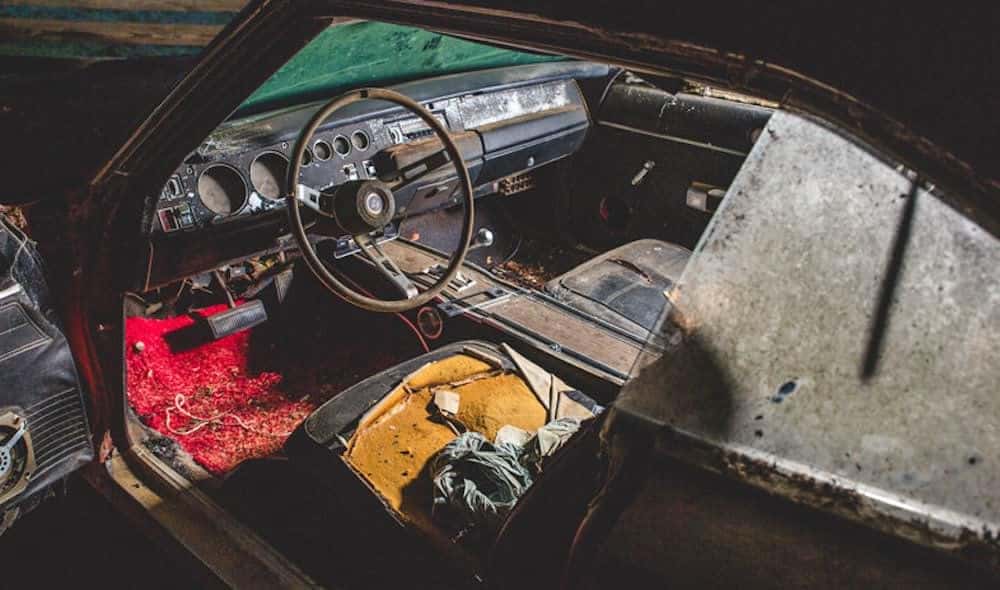 The vehicle could obviously have a lot more value if it was restored completely. Another Charger Daytona (featuring the same 375-horsepower 440 Magnum V8 engine) is currently up for auction, and that fully-restored vehicle is expected to sell for $250,000 to $325,000. What makes the vehicle so expensive? It's extremely rare, as only 503 units were produced in Hamtramck between 1969 and 1970. Lyon's Daytona isn't even the rarest in the nameplate's history. A Charger featuring the accompanying 426 HEMI V8 engine (featuring a four-speed, manual transmission, and 425 horsepower) is expected to sell at a Kissimmee auction for anywhere from $700,000 to $900,000. There were only 20 of these models built during the vehicle's production run.
Of course, if Lyons was planning on restoring the vehicle, why did he turn around and decide to auction it off? A story about Lyons and his Charger Daytona appeared in Hot Rod magazine in November, and Mecum Auctions soon contacted him to let him know of the financial opportunities.
"They said, look, the craze right now for this car is to sell it just like it is," he said. The two sides ended up reaching a deal, and the vehicle will be up for auction in Kissimmee in mid-January.
Named after Daytona Beach, Florida, the Charger Daytona first debuted in 1969. Produced as a high-performance edition of the Dodge Charger, the vehicle was solely created to win the top NASCAR races. The vehicle saw immediate success, winning its first race, the Talladega 500, en route to 22 NASCAR victories between 1969 and 1970. Referred to as a "Winged Warrior," the vehicle featured a distinctive 23-inch-tall stabilizer wing in the back. This exterior feature was eventually banned by NASCAR. Since it's racing days, the vehicle has made several appearances in movies, including Truck Turner and Fast and Furious 6.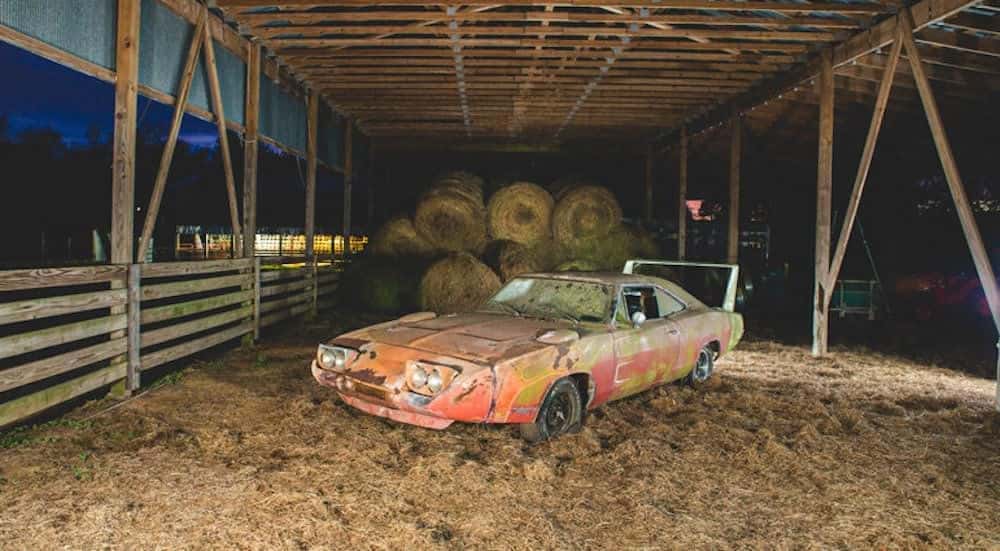 While the rarity of the car certainly influences the asking price, the popularity could also be attributed to the vehicle's success on the racing circuit. Fans may have also appreciated the unprecedented power and design, as well as the vehicle's influence over future Dodge vehicles (including a limited production Dodge Charger Daytona released in 2006). It doesn't seem like Lyons had one particular reason why he appreciated the vehicle so much, but there's no denying his fondness for the nameplate. In fact, the current owner wouldn't mind seeing the vehicle go unsold at auction.
"It's an excellent old car," he said. "I'm going to take the car to Florida but I will gladly take it home. I put a reserve on it, and if it doesn't sell it's not going to hurt my feelings one bit."