Right in the Middle: Benefits of the 2016 Ram 2500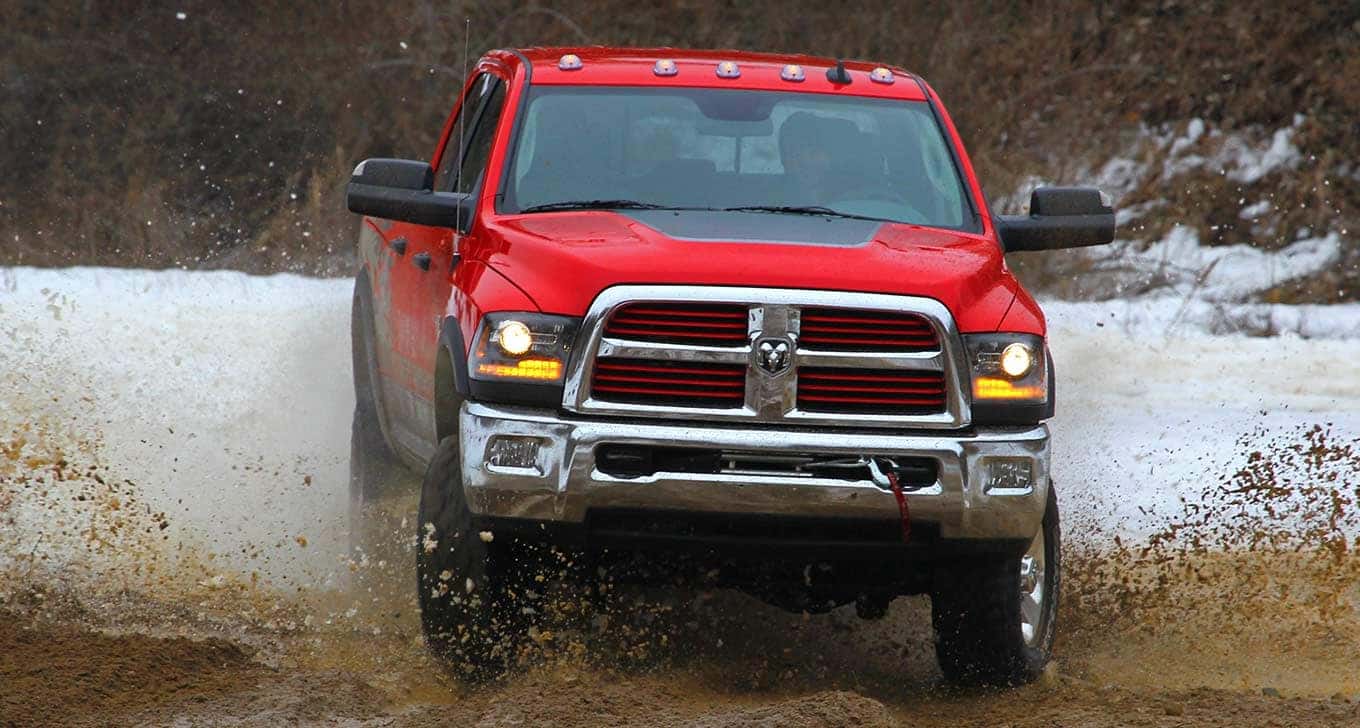 Out of all of the segments available in today's automotive marketplace, we tend to think that that pickup truck category is the most intense. It also happens to be one of the smallest segments, which is part of what makes it such a fierce group of vehicles. Manufacturers are constantly trying to outdo one another in terms of power, performance, capability, and mass appeal. Each brand of pickup has their own way of accomplishing this, with some being more successful than others. One brand has stood out in the market as both an innovator and a rebel.
The Ram truck brand branched off from Dodge in 2010, cementing its vision for absolute focus on this single vehicle category. Today, the brand offers some of the most powerful and revered trucks in the segment, all for very good reason. With model offerings available in all different power and performance levels, the 2016 Ram 2500 hits a certain sweet spot when it comes to conquering both.
Ram 2500
The Ram truck was introduced back in 1981, and the entire lineup of pickups fall into the full-size classification. The three different pickups represent varying degrees of power rather than size. Falling right into the sweet spot of that power,  is the Ram 2500.
The Ram 2500 offers more power than the Ram 1500's max towing capacity of 10,650 pounds, and less than the Ram 3500's max towing capacity of 31,210 pounds. The Ram 2500's middle of the road performance and power specifications, keep it appealing to a vast number of truck drivers whose needs surpass that of a 1500, to offer heavy duty hauling without going to the extreme.
The 2016 Ram 2500's Best Traits
Ram's middle child is aggressive in all the right ways, with a price tag that you would expect from a much less powerful pickup. There is a lot to love about the 2016 version of this truck, but we have managed to narrow it down to some of our favorite highlights that showcase the benefits the Ram 2500 brings to the everyday driver.
Towing Capacity:




In the pickup truck segment, this is one category that you can't ignore. Good thing Ram knows what they are doing, because a pickup without a decent towing capacity will fizzle out as soon as it appears on the market. The 2016 Ram 2500 manages a best-in-class towing capacity of up to 17,980 pounds. The "best-in-class" specification speaks for itself, proving that this is the best truck in its segment when towing capability is measured.
3 Engine Options:

With so much power to deliver, it should come as no surprise that the 2500 offers three different engines to choose from. The very capable base engine is a 5.7-liter Hemi V8 complete with variable valve timing, and achieves 383 horsepower and 400 lb.-ft. of torque. The second offering is the 6.4-liter Hemi V8 with fuel saver technology. This efficiently powerful engine makes 410 horsepower, and 429 lb.-ft. of torque. Finally, the 6.7-liter Cummins turbo diesel engine offers 370 horsepower and 800 lb.-ft. of torque, working together to manage that best-in-class towing capability we talked about. Simply put, there is no other engine like it on the market, which gives the Ram 2500 pickup a true advantage over the competition.
Class-Exclusive Suspension:

All Ram 2500 pickups feature a class-exclusive five-link coil rear suspension system. This one of a kind suspension reduces friction for a more comfortable ride in every type of terrain. This suspension also accounts for improved turning capability, which is a key feature in a vehicle of this size. The available rear air suspension is also a class-exclusive offering by Ram trucks. It is essential for drivers who tend to haul heavy loads that have the potential to be uneven. A simple push of a button can change the ride height of the truck, making adjustments for maintaining a level load. With two clas-exclusive suspensions in its arsenal, it seems that Ram trucks decision to branch off on its own is paying off in major ways.
RamBox Cargo Management System:

Hopefully you aren't getting tired of hearing about Ram 2500's class-exclusive features, because the heavy-duty pickup has a few more up its sleeve. The Rambox Cargo Management System is another class-exclusive offering from Ram, and it is one of our favorite aspects of this pickup truck. The secure truck bed storage system is durable, lit, and can even be drained. Built directly into the side rails of the Ram 2500, the RamBox offers an optional remote security system allowing for security with the touch of a button. Once you experience all that it offers, you will realize it's a feature your pickup must have.
Tailgate Lift Assist:




This feature may not be as extravagant as some that we have already mentioned, but its practicality is too great not to discuss. If you have ever had a soft-close toilet seat, or soft-close cabinet doors, then you know how incredible this type of technology is. No more slamming drawers, cabinets, or a ceramic seat. When equipped with this technology, these items slowly work their way into the close position, without leaving behind any damage that can come from slamming. Ram has taken this principle, and applied it to the tailgate on the Ram 2500. All models come equipped with this tailgate lift assist technology, which ensures that your tailgate stays in tip-top shape, without taking unnecessary abuse along the way.
Ingenious Camera Technology:

This class-exclusive technology has been on our favorite list since it was first introduced. The cargo-view camera system keeps an eye on the contents of the Ram 2500's truck bed, displaying it on the UConnect display. If you are constantly hauling items in the bed of your truck, you know how distracting it can be to keep turning around to ensure it is secure. The cargo-view camera is a unique game changer, taking the unsafe element of distraction completely off the table. Also available is a ParkView rear back up camera that is mounted on the handle of the truck's tailgate, for an absolute clear view of everything in its path.

Interior Unlike Any Other:

Another class-exclusive feature is the largest-in-class 8.4-inch touchscreen display available in the 2016 Ram 2500. Featuring the brand's UConnect system, drivers can enjoy SiriusXM Satellite Radio, advanced navigation, hands-free calling, and an available Wi-fi hot spot. Essentially, the interior of the Ram 2500 is a technological hub, capable of catering to all of your innovative needs.
So Many Great Features, So Little Time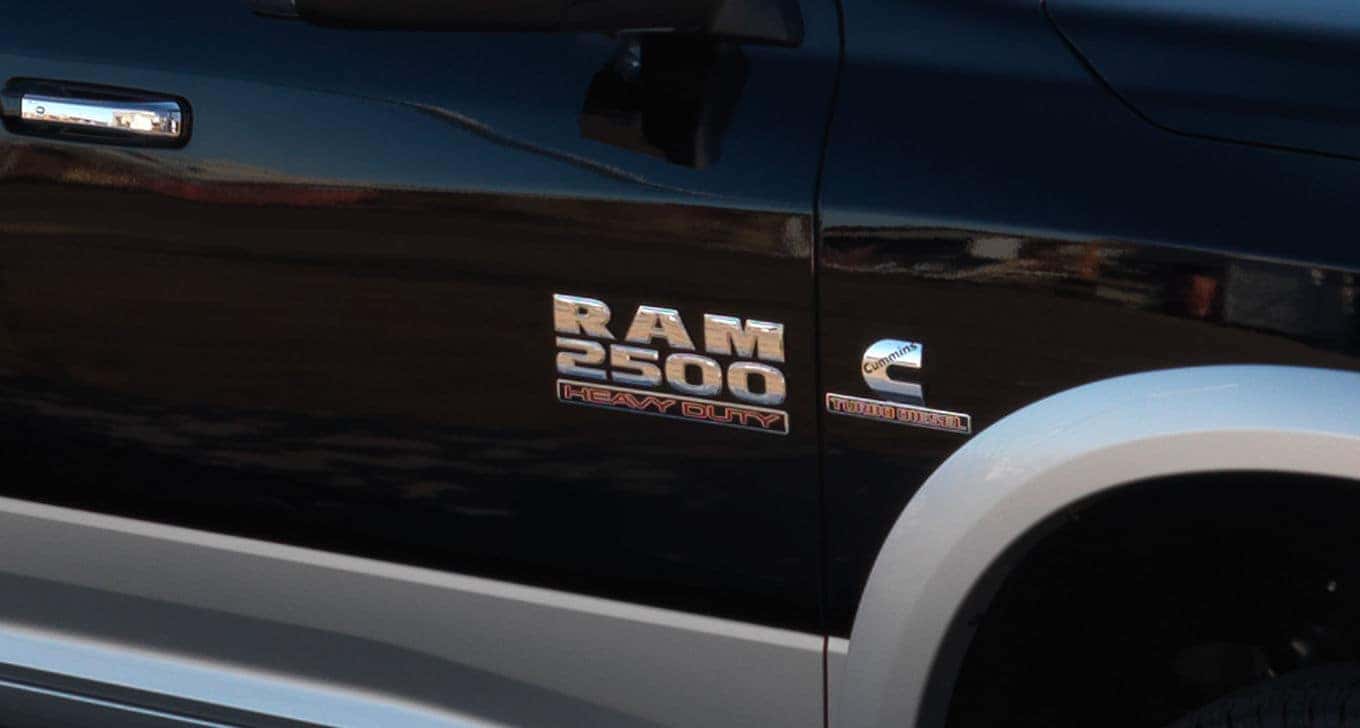 The entire Ram Truck brand is a pioneer in the pickup segment. With so many incredible features, no other brand has such an extensive list of class-exclusives than Ram. The benefits of the Ram 2500 outlined above, only begin to touch on the incredible functionality of this heavy-duty pickup. The only way to experience everything this truck is capable of, is coming down to Kendall Ram to take one for a test drive.
While you are here, you can check out these one of a kind features in person, while experiencing for yourself why the Ram 2500 is the perfect combination of the light-duty 1500, and the full-power Ram 3500. If you are in the market for a pickup, you don't want to ignore the class-leading 2016 Ram 2500. We hope to see you soon.