Scat Packs preserve warranty and boost performance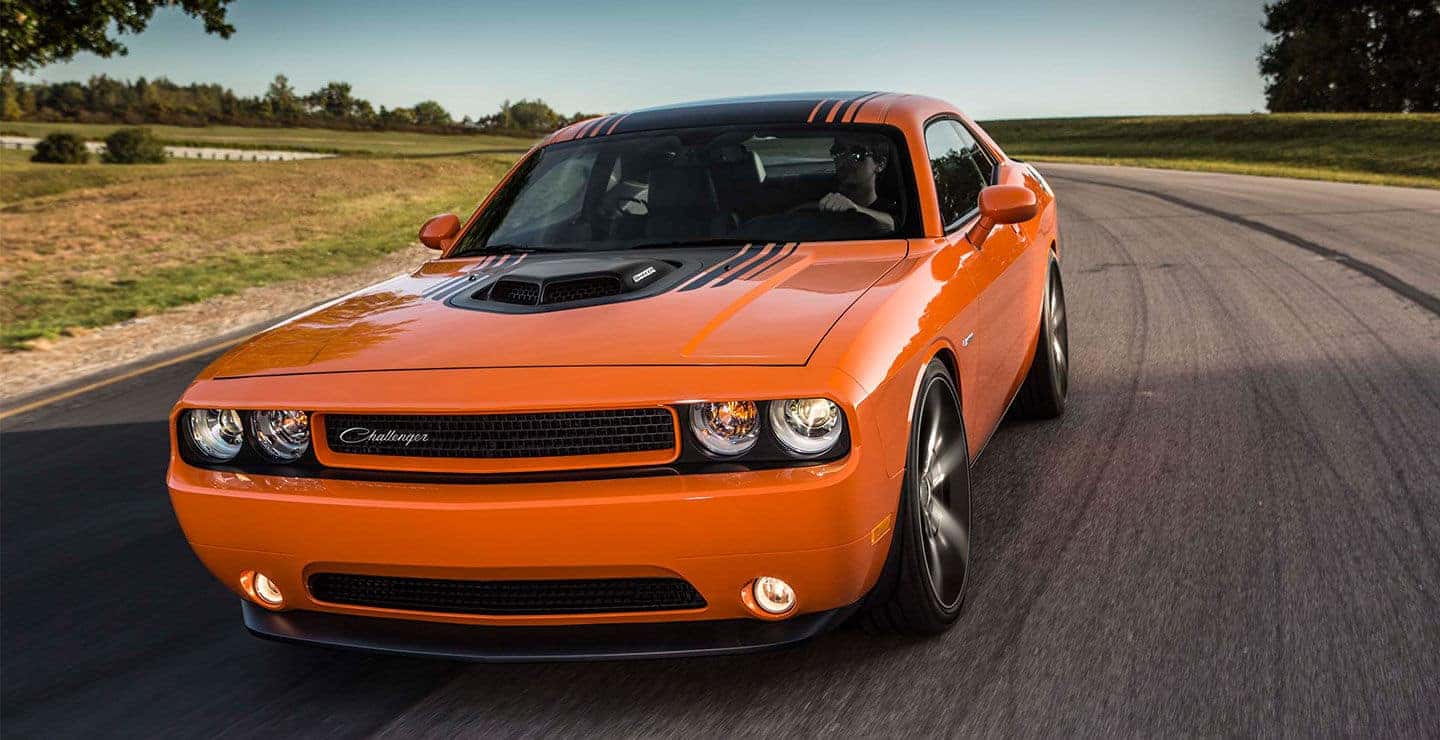 Ever since word got out at SEMA last November, we have been excited about the new Scat Pack performance stage kits. We offered up a video a few posts back, but we are back with some performance numbers, and the great news that you can upgrade with the confidence that the vehicle warranty will remain unaffected. Dodge continually offers the best, whether it be the 2015 Dodge Durango or the 2015 Dodge Durango or the 2014 Dodge Challenger, but now you can push for even more performance thanks to these scat packs.
With such high-level performance modifications, it is an industry-first for an OEM to maintain the factory warranty, but it will do so for the 2014 Dodge Challenger and Charger. Owners have the option to modify with the Scat Pack 1, Scat Pack 2 and Scat Pack 3 performance stage kits with installation at an authorized dealer.
"The Scat Pack factory stage kits can help boost 5.7-liter HEMI® performance up to an additional 58 horsepower and 47 lb.-ft. of torque, allowing Dodge enthusiasts to extract the maximum performance from their vehicles without the fear and guesswork typically associated with modifying late-model vehicles," said Tim Kuniskis, President and CEO, Dodge Brand. "And now with a warranty guarantee, they can do so with the peace of mind that their manufacturer's warranty remains intact."
"The new Scat Pack kits reinforce our commitment to the performance arena," said Pietro Gorlier, President and CEO of Mopar, Chrysler Group LLC's service, parts and customer-care brand. "By maintaining the vehicle warranty, we are demonstrating to customers our confidence in the kits, which were built to exactly complement the Dodge Challenger and Dodge Charger by working hand-in-hand with the engineers who use factory specs to create these vehicles — exclusive knowledge available only to Mopar."
The Scat Pack 3 stage kit will provide a boost of nearly 60 horsepower and close to 50 lb.-ft. of torque, and those are numbers that are currently unmatched by any OEM without the use of a forced-induction system. As for pricing, the kits that will be available this spring have been listed. The U.S. MSRP of $2,195 will be set for the Stage 1 kit, $1,895 for the Stage 2 kit, and $4,995 for the Stage 3 kit. As we have mentioned, each will come with a numbered hard badge so enthusiasts can proudly show off the emblem as a badge of honor.
Here's the rundown of the performance numbers:
SCAT PACK 1 (5.7-liter)
Scat Pack 1 offers gains of up to 18 horsepower and 18 lb.-ft. of torque, and includes:
Mopar cold air intake
Mopar cat-back exhaust
Stage 1 performance PCM
Mopar low restriction oil filter
(2) Scat Pack 1 stage kit hard badges
SCAT PACK 2 (5.7-liter)
Scat Pack 2 yields increases of up to 30 horsepower. It works in conjunction with Scat Pack 1 and features:
Mopar performance camshaft kit: includes camshaft, tiebars, heavy-duty pushrods and gaskets
Stage 2 performance PCM
(2) Scat Pack 2 stage kit hard badges
SCAT PACK 3 (5.7-liter)
Scat Pack 3 ratchets performance up to an exhilarating 58 horsepower and 47 lb.-ft. of torque. Naturally, it works in conjunction with Scat Pack 1 & 2 and features:
Mopar performance CNC ported cylinder heads
Mopar hi-flow headers
Mopar hi-flow catalysts
Stage 3 performance PCM
(2) Scat Pack 3 stage kit hard badges