The Seven Best Customized Jeeps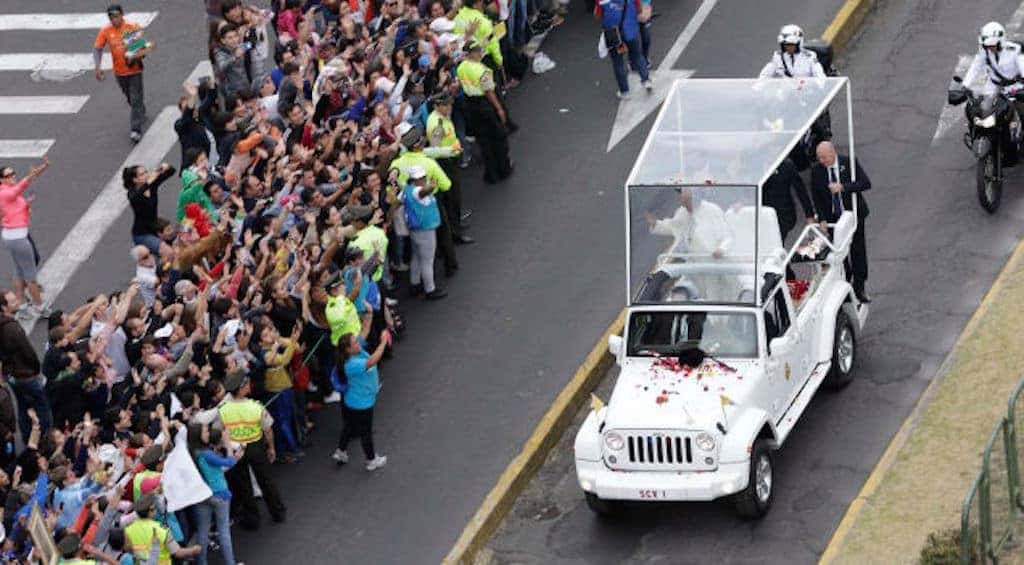 The Jeep may be one of, if not the, most modified vehicle on the market. Everyday we come across a buyer who has customized their off-road vehicles, and this has been an ongoing theme since Jeeps were first put into production in 1941. These customizers differ in their intent, as the list includes movie lovers, hoping to rebuild an iconic vehicle from cinema history. The list could also include military engineers, who had to cater their vehicle to the requirements of the war. Finally, it could include just general Jeep fans, hoping that huge tires would help them overcome a difficult off-road course.
There have obviously been some modifications that particularly stood out, and we've compiled the most notable of these Jeeps below. You likely won't find any of these Jeeps available to be leased in Miami, but the list could inspire you to go out and modify your own vehicle…
Super Fast 1976 Wagoneer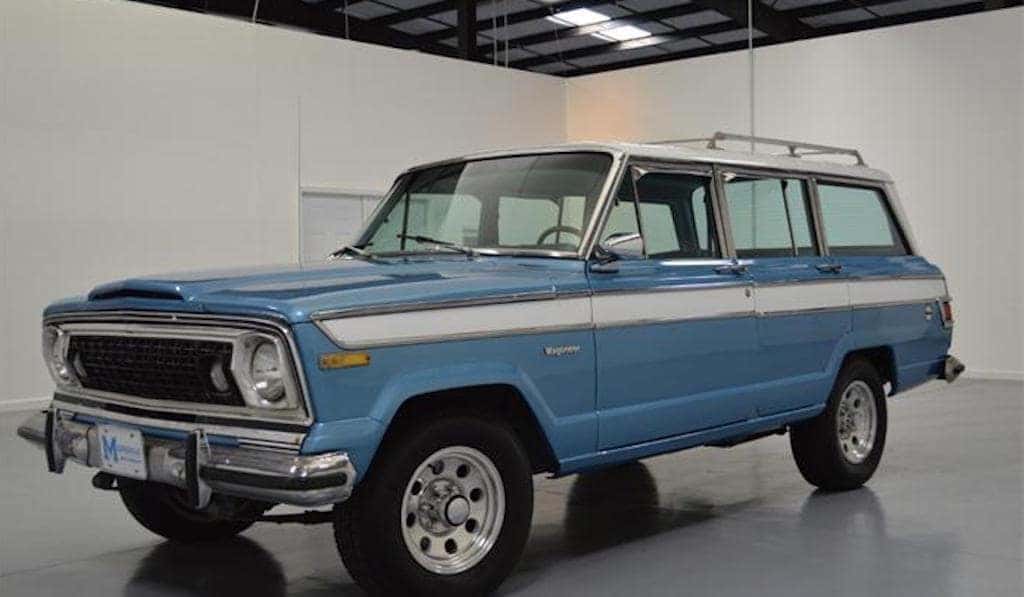 Jeeps aren't usually known as being fast, which is evident by the brand being omitted from AutoGuide.com's rankings of the fastest SUVs. What if I told you there was a Jeep out there that surpassed the 0-60 times of all the SUVs on the AutoGuide list. You wouldn't believe me, right? Well prepared to be amazed.
One clever Jeep lover decided to modify his 1976 Wagoneer, adding a 401 V8 up front. The legend has it that this Wagoneer is capable of running a quartermile lap in about 12-seconds, which would put it in the same company as a Porsche.
This is a significant upgrade over the Wagoneer's usual 401 cubic inch V-8 engine, capable of producing 140 horsepower. How fast was this car? It's 0-60 time was around 15 seconds, and it's quartermile drag time came in around 20 seconds.
Needless to say, whoever modified the fast Wagoneer certainly knew what they were doing.
Jeepney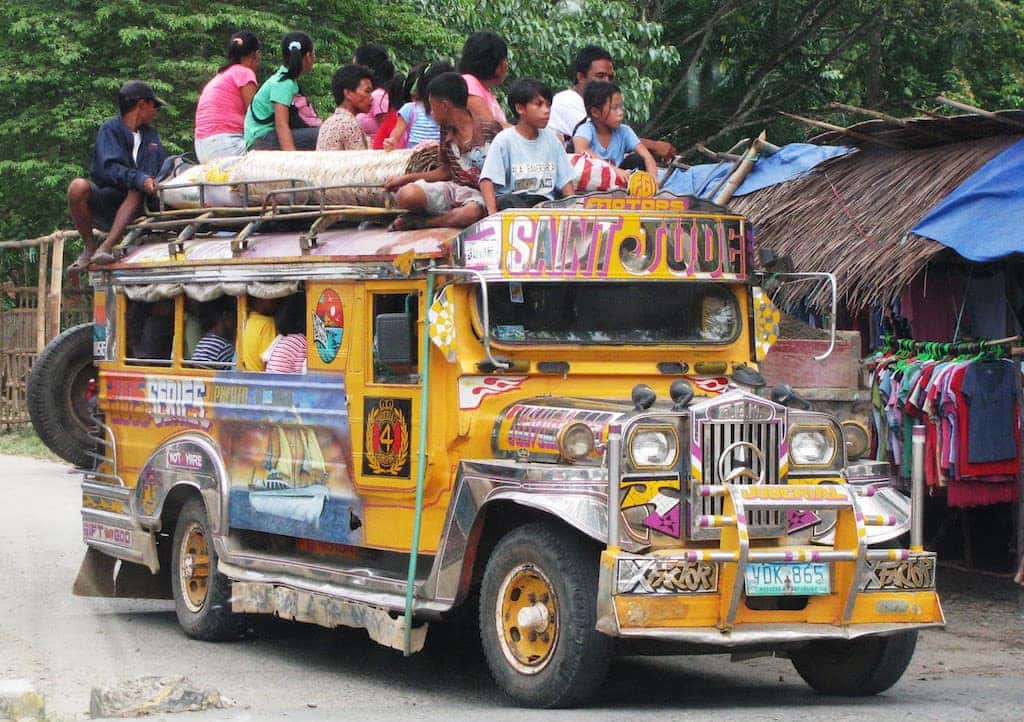 The Philippines' form of public transportation, the Jeepney fleet was originally constructed of leftover Jeeps from World War II. Of course, the Jeepneys have grown as the brand has evolved, but the familiar Jeep body can still be seen bussing around passengers today.
Removing the rear doors is the biggest modification seen to the Jeep, as the feature allows passengers to easily get in and out. However, not all Jeepneys are doorless, as vehicles traveling on expressways are required to have rear doors. Another notable change is the removal of the seats and the inclusion of benches, allowing more people to fit into the vehicle. Some Jeepneys are capable of sitting anywhere from 20 to 40 passengers!
The industry continues to grow quickly, and manufacturers have already come up with ways to include modern technology in their Jeepneys. These changes include the addition of a brand-new engine and drivetrain, air-conditioning, and large interiors. There's even hope that electric Jeepneys will hit the road in the next couple of years.
The Nukizer 715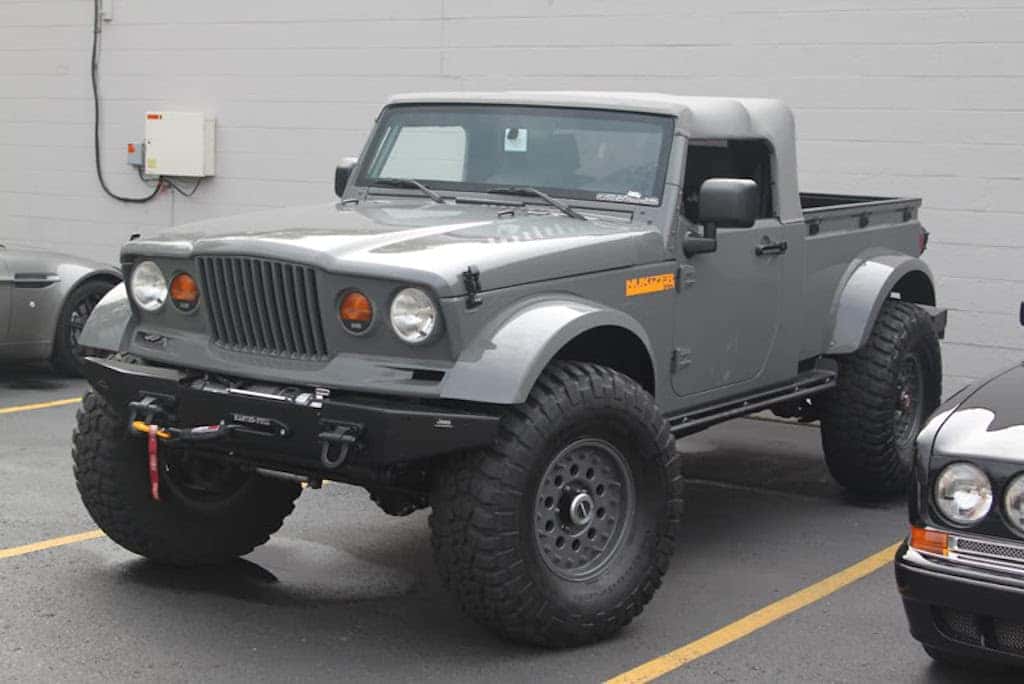 In an attempt to appeal to Jeep enthusiasts, Chrysler has assigned their Mopar team to customize the iconic vehicle. The result? The Nukizer 715. Built on a Jeep J8 four-door military platform, the vehicle's wheelbase needed to be extended eight inches to fit in an aftermarket AEV Brute cargo box.
The drivetrain was also upgraded, including the Dynatrac ProRock Dana 44 front and Dana 60 rear axels. The J8's 2.8-liter four-cylinder VM Motori turbo-diesel engine saw some upgrades as well, resulting in higher horsepower and torque.
That's not it for the additions. Engineers added a GenRight custom gas tank to improve fuel capacity, a TeraFlex dual-rate bar to improve control, and, of course, a DVD player.
Pretty sweet ride, right? Unfortunately, this modification is one-of-a-kind and, frankly, would be pretty difficult to recreate.
Jurassic Park Jeep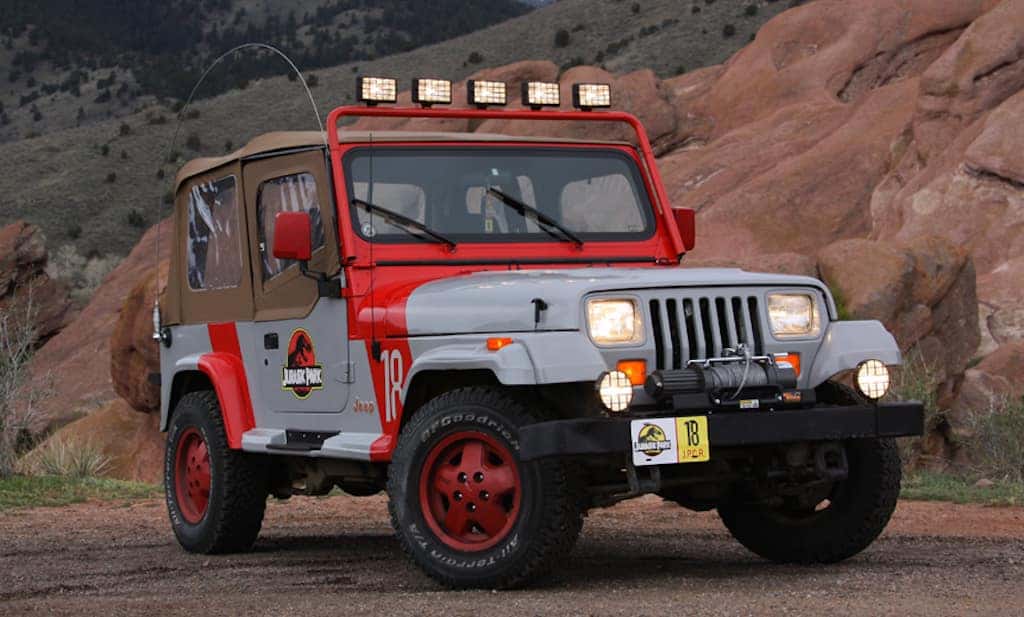 We all know how difficult it is to actually get into Jurassic Park, so just imagine the difficulties acquiring one of the Jeeps!
Of course, that's impossible, since Jurassic Park isn't real (although it always will be in my dreams). Therefore, enthusiasts were forced to be creative when they wanted to recreate the iconic Jeep from Steven Spielberg's legendary dinosaur movie.
The recognizable vehicles used in the movie were specifically 1992 Jeep Wrangler Saharas. The 'sand beige low gloss metallic' color was only available in the 1992 model, so you might have to do a bit of searching if you're hoping to recreate the vehicle.
Alternatively, you could go and purchase a customized replica of the Jeep online. It will surely cost a pretty penny, however, considering a renovated 1995 Jeep Wrangler replica solid for $9,000 online… despite it having 118,000 miles on it! Or If you prefer, you can just purchase a decal set online (compatible with any Jeep).
Hafner Rotabuggy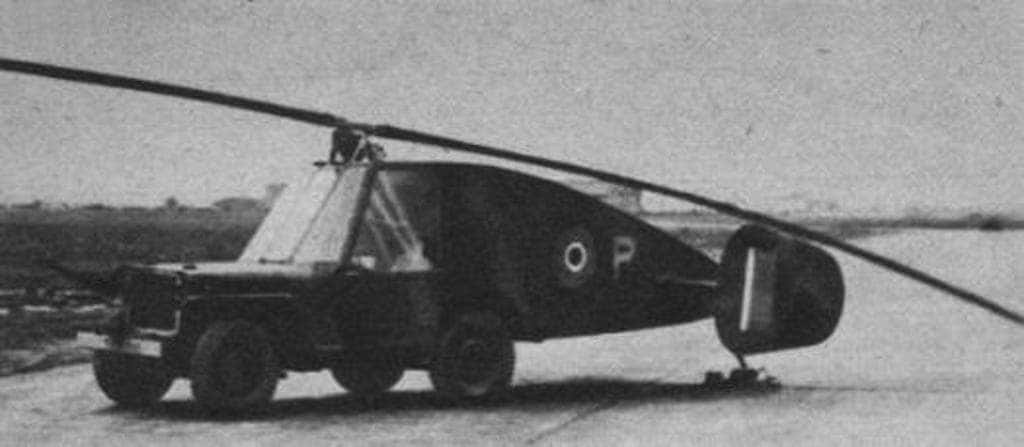 Best for last, right? There's no denying that the Hafner Rotabuggy was at least the most innovative of the Jeep modifications. Hoping to drop their Jeeps into battle during World War II, the British began experimenting on flying Jeeps. The result? A Willys MB (the most common Jeep used during the war) with an attached rotor kite.
After months of experimenting, engineers finally managed to get a flight speed of 70 miles per hour. The group of manufacturers seemed to truly be coming on to something, but the introduction of gliders (capable of carrying many vehicles) made the invention irrelevant.
It's unfortunate, because I imagine these Hafner Rotabuggy's would be some of the most popular used cars on the market today.
Tank/Jeep Hybrid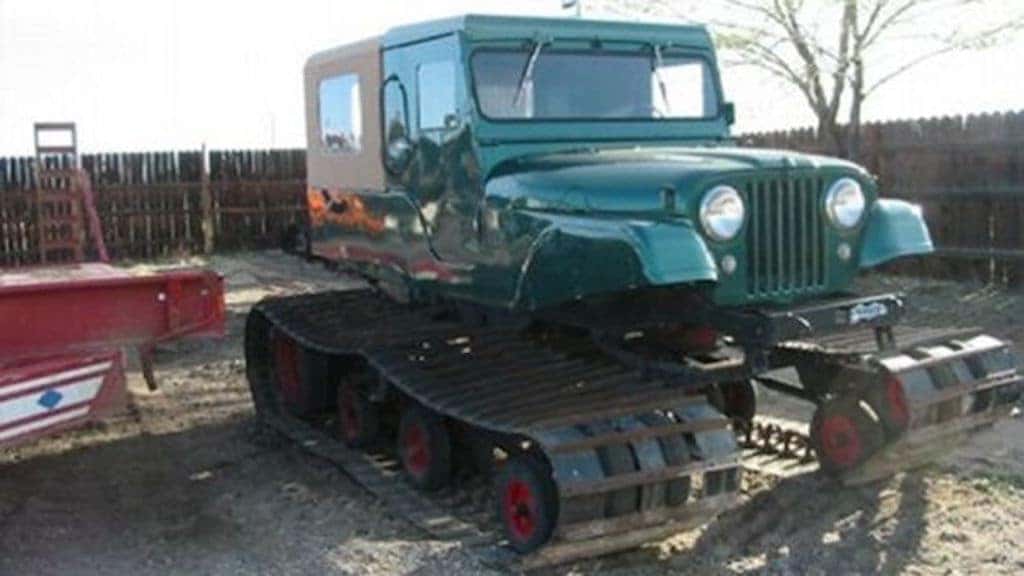 Who couldn't love this awesome modification? It combines two iconic war vehicles! You have the recognizable body of a Jeep accompanied by some huge tank treads. Considering that Jeeps were designed to operate in rugged terrain, you've got to imagine that this Jeep would be able to climb up the steepest mountain with no issues.
Believe it or not, you can actually purchase tank-like treads for your Jeep. Of course, these rubber tracks are significantly smaller than you're probably envisioning, but if you've always wanted to combine a Jeep with a tank, it's an actual possibility!
Popemobile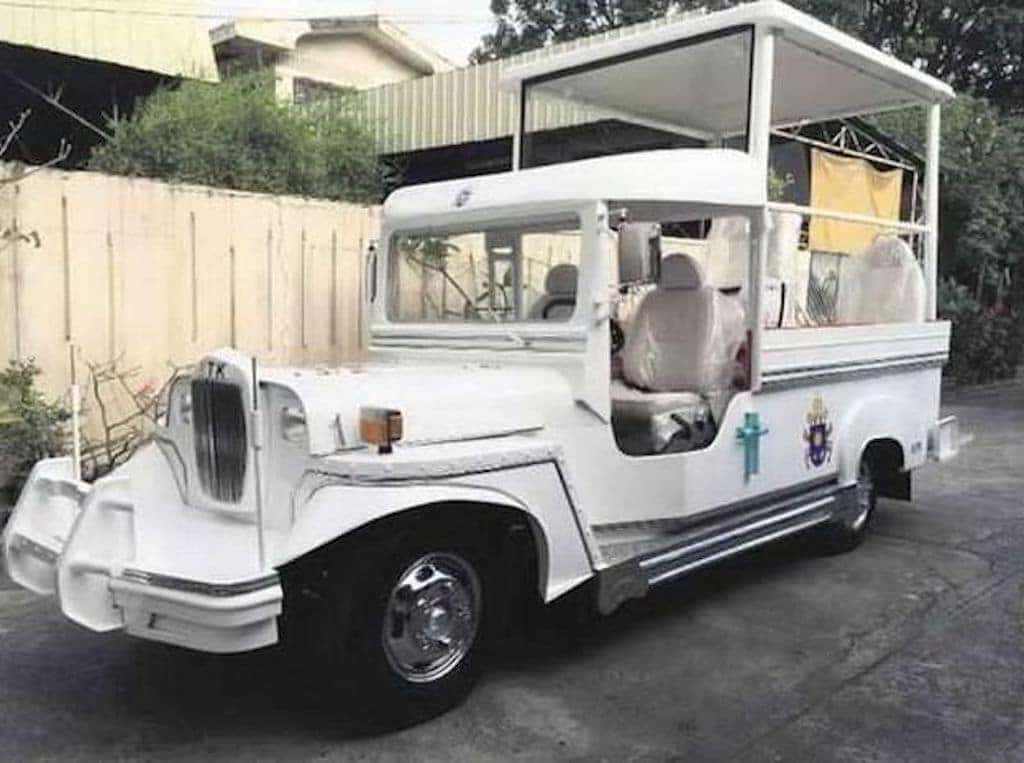 In the ongoing attempt to prove that Pope Francis is both modern and a pretty cool guy, the Holy Father recently took through the streets of Quito, Ecuador riding on a Jeep Wrangler Unlimited Popemobile. Of course, this took a bit of getting used to, as we're used to seeing the Pope ride around in his familiar Mercedes-Benz M-Class.
The vehicle, donated by a local dealership, was modified to contain all the attributes of a Popemobile, including the open air back that allows the Pope to interact with the public.
The Pope actually seems to have a genuine interest in cars. The Vatican had previously required its car-owning residents to visit local shop to have their English-language owner's manuals translated by "advisors." Francis pushed to have these manuals translated into the local (and preferred) language.
There's no word on whether the windshield washer fluid was actually Holy Water.
So as a quick recap, we've had a Jeep used for public transportation, a Jeep/tank hybrid, and a Jeep capable of traveling 70 mph in the air. There's no denying that Jeep has the best (and most creative) group of fans out there. There's also no doubt that we'll continue to see cool and funky customizations for the foreseeable future.
If these projects seem a bit too ambitious for you, you can certainly start on a smaller plate. There are plenty of modifications that you can purchase and add to your Jeep, and the end result will likely be just as rewarding! If you're in need of a Jeep, head down to Kendall Dodge Chrysler Jeep Ram and check out their selection. You can be driving off the lot in no time, heading home to start your newest project!