Soft Top Impressions For the Latest Jeep Wrangler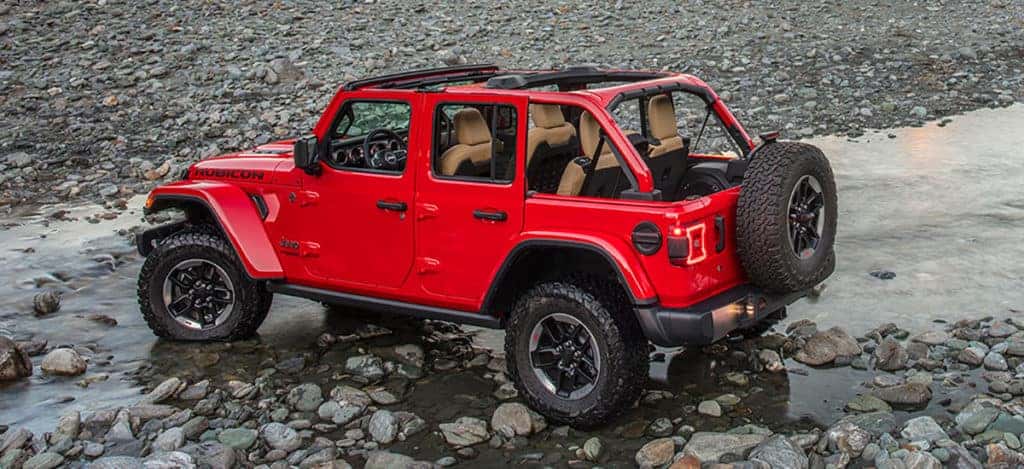 Photo credit: Jeep
Summer is upon us with many drivers looking among the many options for convertibles. Of course, a popular choice would be adding a new Jeep vehicle, particularly their latest Wrangler entry. This is in part due to lots of interest relating to the ability to take off the roof and doors. Thanks to the ability to "go naked" fans have had the interest to drive the Wrangler. However, owners have to make a choice to own either a hardtop or a soft-top. While both are detachable, there are pros and cons to both. Let's go over those differences.
Driving A Wrangler Is All Perks
Unlike most convertibles, the Wrangler and its ability to be such an open vehicle is an asset rather than a concern. The only possible issue used to be how difficult it used to be to remove the soft-top on previous-generation models. This has since been corrected by Jeep starting with the 2018 Jeep Wrangler "JL" model. Jeep has made modifications with the new Wrangler generation, a little over a year ago, to help owners take off their tops faster than ever. We've been there to show our readers how it is done.
How Jeep Made Their Soft Top Easier To Remove
Jeep knew it had work to do. They fixed their standard Sunrider to become the simplest yet to lower. Owners of the newest Jeep Wrangler will find the optional Premium Sunrider soft-top costs $595 and can be applied to all trim levels, with the exception of the base Wrangler model (Sport and the Sport S). Similar to the standard soft-top, but with cloth material rather than vinyl, the result is a more pliable rear with rear-quarter windows that have to be removed first before simply moving back the articulated bimini-framed front part of the roof. The improvements were a result of removing the velcro and all the zippers that were troublesome. The result is an improved experience that makes for fewer headaches.
"It may just be the single greatest improvement Jeep made to the Wrangler, far easier to put up and down than the old one, and easier in cold weather, too, as the channels are easier to work than the zippers were," said Detroit Bureau Chief Aaron Bragman said of the Jeep Wrangler JL.
Hard Top Benefits
Of course, for protection purposes, a hard top is safer. In the event of an accident or break-in, a hard top can withstand greater damage and prevents theft better than a soft top. However, the hard top has heavier panels. The soft-top convertible has a plastic rear window that is quite large and will cover the raised-top mechanism with its cloth presentation. The visibility is the same in either version, but the hardtop gains the benefits of being less likely to need a rear wiper. It's less noisy inside a Jeep with a hard top as well.
Final Thoughts of the Modern Jeep
Regardless if the top is hard or soft, driving with the top down is the most important part of the experience for any Wrangler owner. (It's exhilarating!) The doors and even the windshield are capable of being taken off and allowing owners to experience a drive unlike any other. We want to help our customers find exactly what they are looking for, so if there is any Jeep option we have that needs a closer look, come visit us today to see in person.
Find The Latest Jeep Vehicles and More With Us!
Hoping to experience the newest Jeep vehicles? Find them with us, including the brand new 2020 Jeep Gladiator. We have a wide Jeep collection of both new Jeep vehicles and pre-owned Jeep vehicles that are in great condition. For those hoping to drive away with a reliable pickup or Jeep vehicle, our dedicated sales team is here to help with all buying, leasing or trade-in offers.
Don't wait any longer if your ride has maintenance issues. Allow us to help return your vehicle to the road fast with our experienced service staff with a simple service appointment. See you soon at Kendall Dodge Chrysler Jeep Ram. See you soon!