What is SRT and How Did It Begin?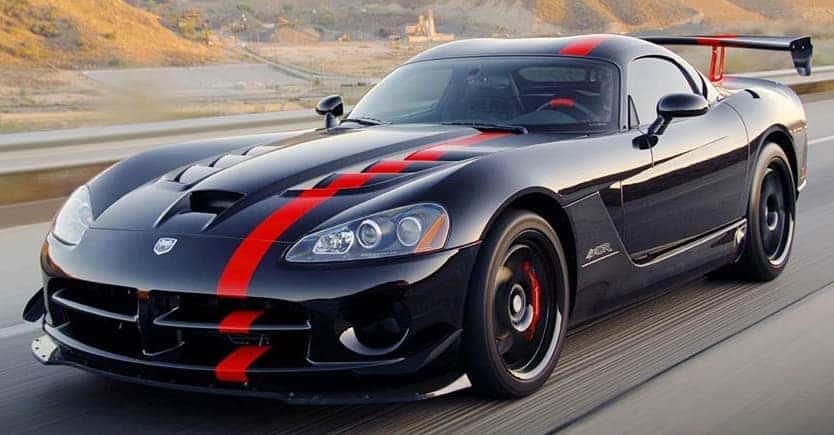 Wondering what SRT stands for and where it fits into the history of the automotive industry? We're here to give you the low down, and we'll also explain what SRT has to do with your local Dodge dealer.
Chrysler has put manpower into the development of high performance vehicles for decades, dating back to the 1950's.
Originally, the company contracted a number of experts to figure out new ways to leverage engines and squeeze the most power possible from them.
Throughout the 1960s and '70s, many of their discoveries were used to enhance cars used for drag racing. A growing base of performance fans continued to develop throughout that period and into the present.
Team Viper
In '89, Dodge brought an entirely new car to the table at the North American International Auto Show in Detroit. The Dodge Viper concept stunned attendees, and from there, it went into production almost immediately.
With the car's outstanding success, a newly dedicated group of engineers formed Team Viper. With the Viper's forceful V10 under their belts, they were determined to keep the momentum going.
Team Viper's efforts resulted in many a successful track day to come. But they weren't the only ones experimenting.
PVO and SRT
At the same time, a team had been working on the Plymouth Prowler concept which was released in the '90s. In a genius move, Chrysler decided to meld the two teams together.
They called the collaboration Special Vehicle Engineering. Their innovations led to a 2002 auto show reveal of the Dodge Ram SRT 10 which drew its beefy power from the Viper's engine.
The SRT badge stands for Street & Racing Technology (SRT). It was also worn by the Dodge Neon SRT4 and the Viper SRT10 at the same show.
While all three models were being showcased, Chrysler announced that their elite engineering group would be given a new name: Performance Vehicle Operations (PVO).
They were commissioned to experiment with existing technology to find new ways to up the ante. Their main objective was to borrow vehicles from other Chrysler brands and give them a dose of adrenaline.
PVO continued to generate cutting-edge ideas with speed, agility, and tenacity in mind. But in 2004, they decided to adopt the SRT name for themselves since all of their vehicles were already wearing it.
Every vehicle dressed in an SRT badge must first meet a number of essential criteria from sporting an extremely aggressive body to jetting off the line like a champ.
Dodge SRT
And now the team is bringing their work home. This year, Chrysler announced that SRT will be folded back into the Dodge brand.
Viper lovers everywhere are excited to see the supercar return to its roots and take its place among Dodge's lineup of pure muscle—the Hellcat, Challenger, and Charger.
But don't worry, there's more to come. Even more advanced versions of the current Challenger SRT and Charger SRT are underway, giving power hungry drivers plenty to look forward to.