The Story of the Real Life Viper-Based GTA Car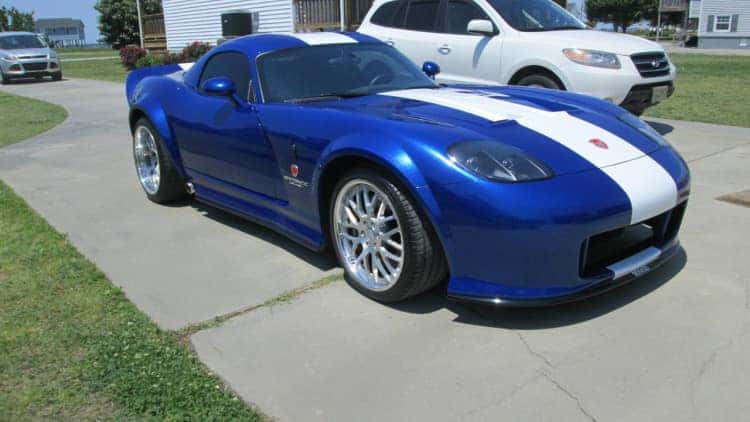 When you visit a local Dodge car dealership, you expect to be blown away by a variety of high powered vehicles. If you are lucky, you may even have the chance to lay your eyes on a Viper.
As a Grand Theft Auto fan, it is safe to say you know a thing or two about the Bravado Banshee. Most people will never have the chance to get behind the wheel of such a vehicle, however, this is not true in the case of 56-year-old Cheri Parker from Havelock, North Carolina.
In 2012, the woman's young son won the GTA Bravado Banshee, based on the popular Dodge Viper SRT10, in a competition. Since her son used her credit card to purchase the video game, she was the one who became the lucky owner of the vehicle.
Earlier this year, the woman attempted to sell the vehicle on eBay for $170,000. Unfortunately, she was unsuccessful in doing so. This led to a new listing, and an eventual sale price of $45,200.
Here is a brief excerpt from the listing:
"It was commissioned by Rockstar Games to become the Bravado Banshee, one of the most iconic cars in the Grand Theft Auto games and modifications were completed by West Coast Customs."
It goes without saying that you don't often see 50-something-year-old women driving around in a Viper. And thanks to the sale, you won't see Parker behind the wheel of such a powerful car. However, she did make the sale for a good reason: she said the money will go toward paying for her son's college education.
Most video game contests are swept under the rug, with nobody ever finding out who the real winner is. This time around things were different, as the woman who won the GTA Bravado Banshee decided to sell the vehicle.