Stuck Deciding Between a Minivan or SUV? This Should Help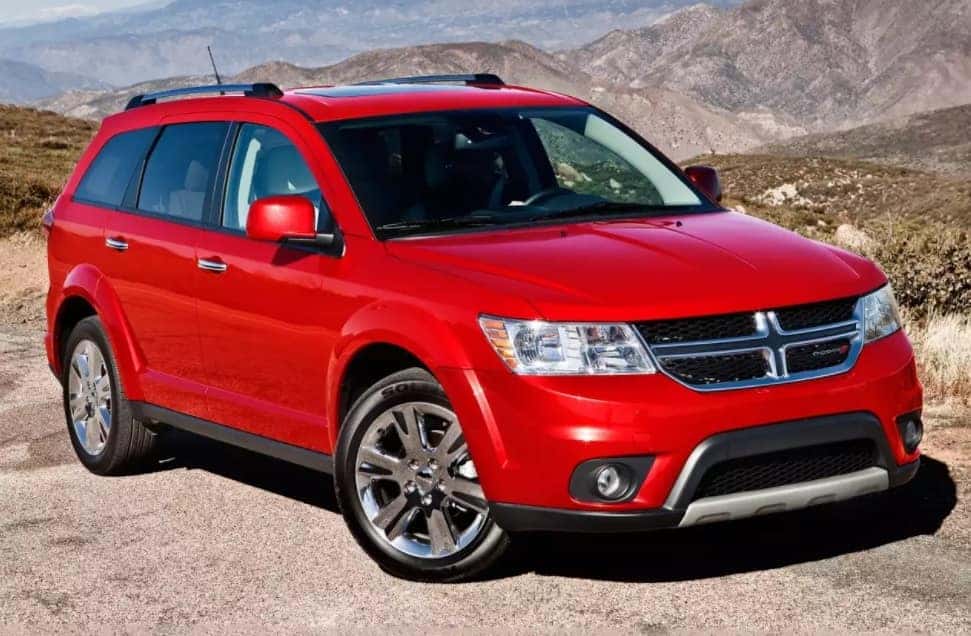 If you are on the market for a new vehicle and you need cargo and passenger space, chances are your search has been narrowed down to minivans and SUVs. Minivans, like the Dodge Grand Caravan and Chrysler Pacifica are spacious, but some people don't like their "look." On the other hand, SUVs, like the Dodge Journey and Dodge Durango, have a lot of style, but they may not have enough passenger or cargo space for your needs. So, how do you choose which is for you?
Minivan Pros
Minivans typically have more cargo space than SUVs and with the Chrysler Pacifica and Dodge Grand Caravan, interior cargo space can easily be reconfigured with the vehicle's Stow 'n Go seating. Both the Grand Caravan and Pacifica have more than 140 cubic feet of cargo space when the vehicle's seats are folded into the built-in Stow 'n Go floor storage bins.
The Chrysler Pacifica is available as a 7or 8 passenger vehicle and the Grand Caravan is a seven passenger vehicle.
Most minivans, including the Dodge Grand Caravan and Chrysler Pacifica, have automatic opening and closing sliding doors. Not only is that a safety feature because it prevents kids from accidentally slamming their fingers in the doors, but it is also a great convenience feature is carrying children and other items at the same time.
Availability to opt for features to keep the kids entertained like dual DVD screens. Both vans come with this option. The Pacifica system is even bluetooth compatible.
Minivan Cons
Minivans have a reputation of being less stylish than SUVs. (Though, beauty is in the eye of the beholder!)
All-wheel drive is not a common drivetrain option and there is generally just one engine option on the lineup. (However, the Pacifica is now available with two — read more about the Chrysler Pacifica's powertrain options here.
SUV Pros
Stylish, sporty, and plenty of interior and exterior options.
The Durango is available as a five seater or a seven seater, which is great for shoppers who need cargo space rather than extra seats for passengers.
Built with drivetrain options and tougher engines to allow for off-road terrain (if equipped). The standard engine for both the Durango is a powerful 3.6-liter V6 engine, and that same option is offered for the Journey as well. The engine can produce up to 283 horsepower.
Sit higher up on the road which many people like/feel safer.
SUV Cons
A little more difficult for children and elderly people to get in and out because they are higher and not built with children in mind like a minivan.
Doesn't have the convenient Stow 'n Go seating system like the Pacifica or Grand Caravan.
Fuel economy
Whether you want a minivan or SUV, we have you covered! Check out our van and SUV inventory at Kendall Dodge Chrysler Jeep Ram here.