What it Takes to Be SAE J2807 Compliant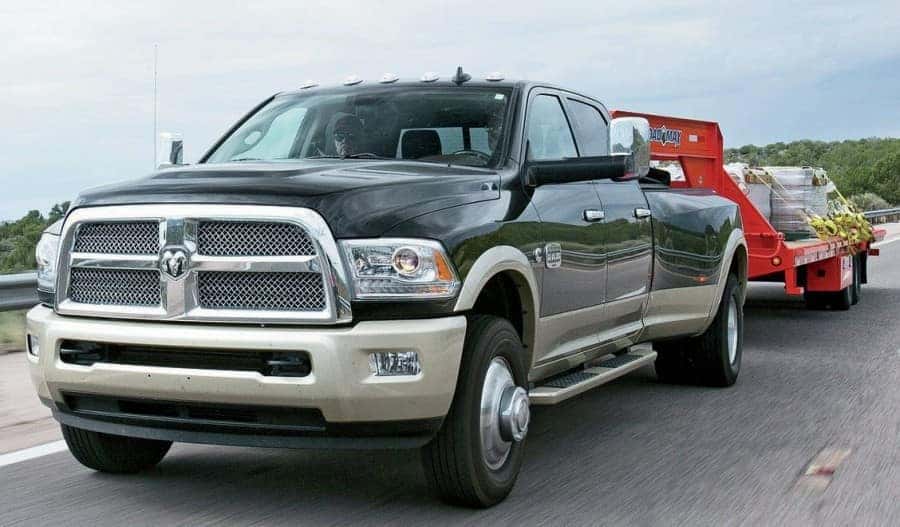 In the past, tow ratings have been quite haphazard. Brands have announced how much of a load each of their trucks can withstand, but there haven't been any consistent measures to determine how effective they are at towing.
This does not serve consumers well because almost anyone who is looking to buy a truck is basing a fair amount of the decision on the vehicle's ability to haul.
Now, the Society of Automotive Engineers (SAE) has created a set of assessments that will be uniform across the industry. Most of them are based on performance at the Colorado River's Davis Dam.
All vehicle makers are required to become compliant, and Ram is leading the way. Every Dodge Ram 1500 for sale in 2015 will have met the standard, along with the heavier duty trucks in their lineup.
The standard, J2807, illustrates the "Performance Requirements for Determining Tow-Vehicle Gross Combination Weight Rating and Trailer Weight Rating."
Some manufacturers seem to be hesitant to comply because their self-proclaimed ratings may be a far cry from those identified through the J2807 tasks. However, until all trucks have been rated accordingly, it will remain impossible for consumers to accurately compare numbers.
So be aware when you're comparing ratings for models in the upcoming year. Rams will remain consistent with the SAE standards, and most other companies will hopefully follow suit relatively soon.
To give you an idea of how the towing capacities of Ram trucks were determined per J2807, here is an overview of a few tests they underwent.
Weight: Vehicles with a Gross Vehicle Weight Rating (GVWR) of 8,500 lbs. or less should have a 150-pound driver and passenger. If a truck is above the 8,500 lbs. 100 extra lbs. of equipment must be added.
Acceleration: The tow vehicle must be able to reach 30 mph in no more than 12 seconds with any given trailer weight.
Launching: Facing uphill, the vehicle must be able to move 16 feet from an absolutely still position at least five times within five minutes.
Climbing: To be compliant, the tow vehicle must climb the Davis Dam Grade with full A/C on without going any slower than 40 miles per hour.