Teens Will Appreciate the Chrysler Pacifica + All of Its Features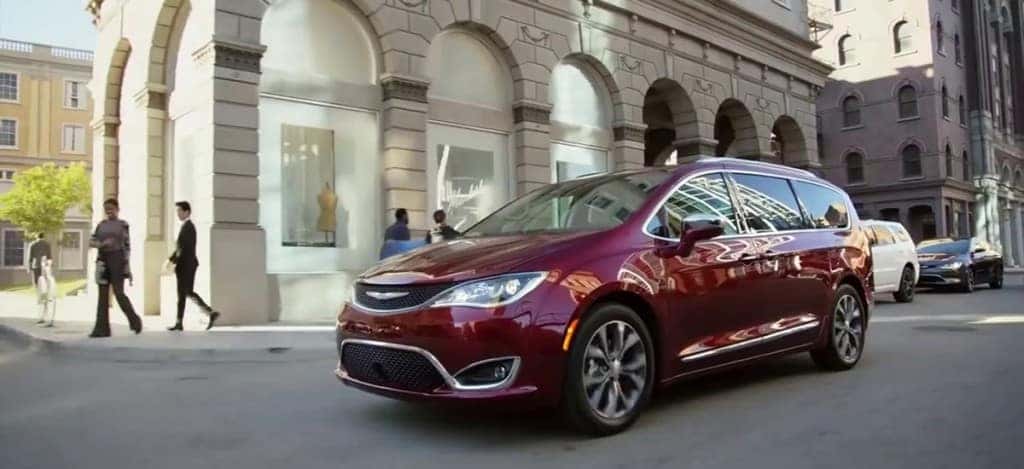 Not every family is the same, just like not all family vehicles are the same, and that's what makes a vehicle as versatile as the Chrysler Pacifica such a great option. Whether you're picking your kids up from school or sports practice, teaching your teens how to drive or letting them borrow the vehicle, the Chrysler Pacifica has features for everyone in the family.
Sure, a Chrysler Pacifica may not be a teenager's typical dream car, but there's a good chance that new driving teens are so elated with their new driving freedom, they may not even realize all of the Pacifica's convenient features or how practical it is for a first-time driver. Cars.com named the vehicle as their 2018 Family Car of the Year for the second year in a row for features that keep families, including teenagers, happy.
Features Your Teen Will Love
Wi-Fi Hotspot Any One? (Everyone)
The Chrysler Pacifica is equipped with Uconnect, and it offers tons of tech, which is definitely a feature teens love. Uconnect comes with a wi-fi hotspot that saves your teens from having to listen to your music tastes of yesterday and allows them to stay connected to social media, but they best part about it is, the whole family won't have to go over the cell phone data limits. Saving money and providing peace of mind is the goal of any parent car owner. Consider this a fantastic option as apart of Uconnect system, as solid investment the ability option of wi-fi hotspot provides.
For owners with multiple children, consider the available Uconnect Theater. The Uconnect Theater includes dual 10.1-inch HD screens, two Blu-Ray players, wireless streaming functionality and HDMI inputs. Included with this package are wireless three-channel headphones that make it possible for passengers to listen to different things in the same car.
Great Gas Mileage
With the Chrysler Pacifica, teen drivers won't have to ask their parents for gas money as frequently as they would in most other vehicles, and parents probably won't notice how many miles were added (no need to roll back the odometer here). The 2018 Chrysler Pacifica has very strong gas mileage at 19 city and 28 highway MPG and its even better in the Chrysler Pacifica Hybrid model, which provides a 33-mile pure electric range and a combined city/highway hybrid fuel economy of 84 MPGe.
Guidance
Driving can be a little scary at first, but the Chrysler Pacifica is available with great safety features that are also helpful features, too. The Chrysler Pacifica is available with features like blind spot monitoring, lane keep assist and adaptive cruise control, which provide audible cues to drivers when the car detects unfavorable scenarios. Parallel parking is really tough for new drivers, but that's not a problem with the Pacifica's available parallel park feature that actually parks the vehicle for the driver!
The Reasons You'll Love A New Chrysler Pacifica
Teen drivers might not care about that the Chrysler Pacifica was named the highest in its segment in the J.D. Power Initial Quality, but we care and we know you will, too
Best of all, in terms of safety, the Chrysler Pacifica was a 2017 IIHS Top Safety Pick+ and the only minivan on the market to receive the award. This is a vehicle not short on accolades, but every owner will certainly appreciate the recognition and value such a great ride.
If you want to experience the total package vehicle, look no further than the Chrysler Pacifica. With prices starting at $26,995 (plus convenience fees) you can be sure to enjoy all the technology, safety and award-winning perks for far less than you'd imagine.
Find the right 2018 Chrysler Pacifica with us at Kendall Dodge Chrysler Jeep Ram and see for yourself what makes this vehicle one of the best on the market. Your teen might even notice!