Texas Man Restores 1986 Dodge 600 Convertible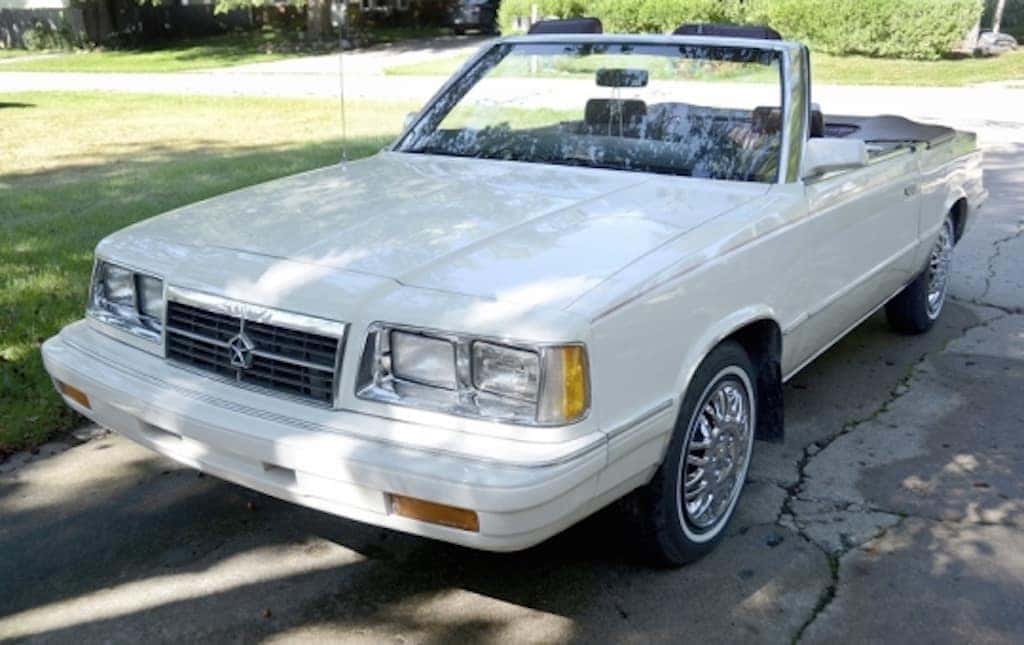 Driving around in a classic convertible is a dream of many, and I'm sure there are car enthusiasts who have fantasized about restoring their own! That reverie came true for Fort Wayne, Texas resident Ron Fiebig. After having purchased a 1986 Dodge 600 in the early 1990s, the former teacher and principle put plenty of time and effort to restoring the classic (or, technically, K-car) convertible.
Before you head out to your local Dodge dealership, get inspired by Mr. Fiebig's journey to restoring the vehicle, as originally told by Ellie Bogue of the Fort Wayne News Sentinel…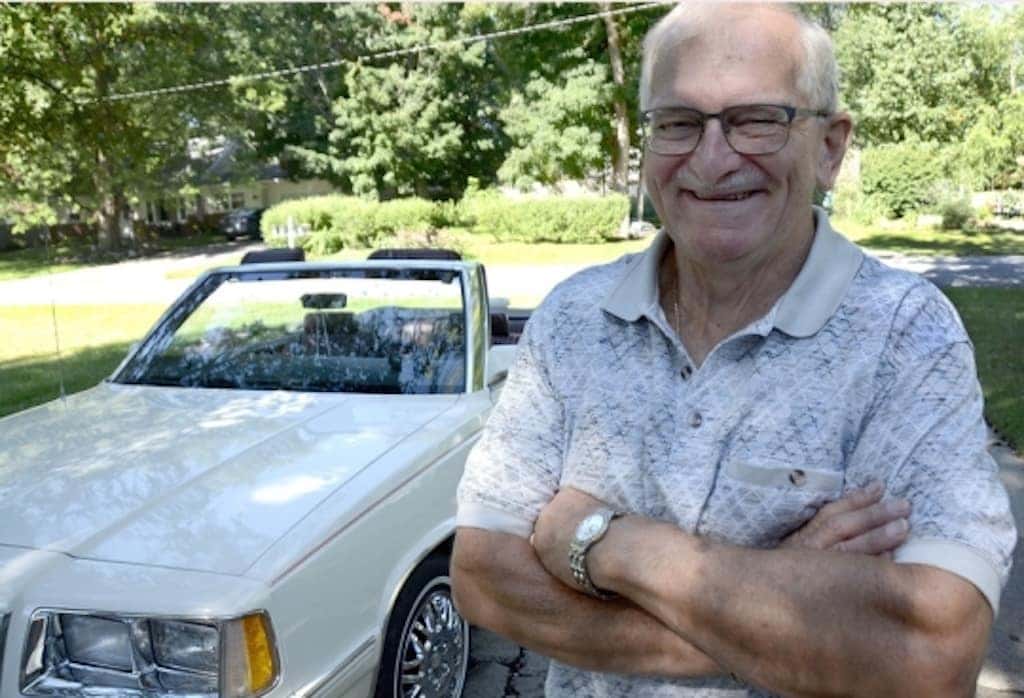 Fiebig had always had an interest in convertibles, as he had owned three by the time he came across the 1986 Dodge 600 in 1990. He made the purchase and worked to restore it to it's original glory. The 30-year-old car is constructed of all original materials, including the white paint and the maroon leather interior. Of course, finding replacement cars hasn't been an easy task, and Fiebig and his wife have limited their search to a 50-mile radius around Fort Wayne.
Perhaps the most impressive part of the car is the original engine, which now has 202,000 miles on it. The engine is presumably the 2.2-liter Turbocharged system, tuned with a special ES suspension. The car was capable of topping 142 horsepower.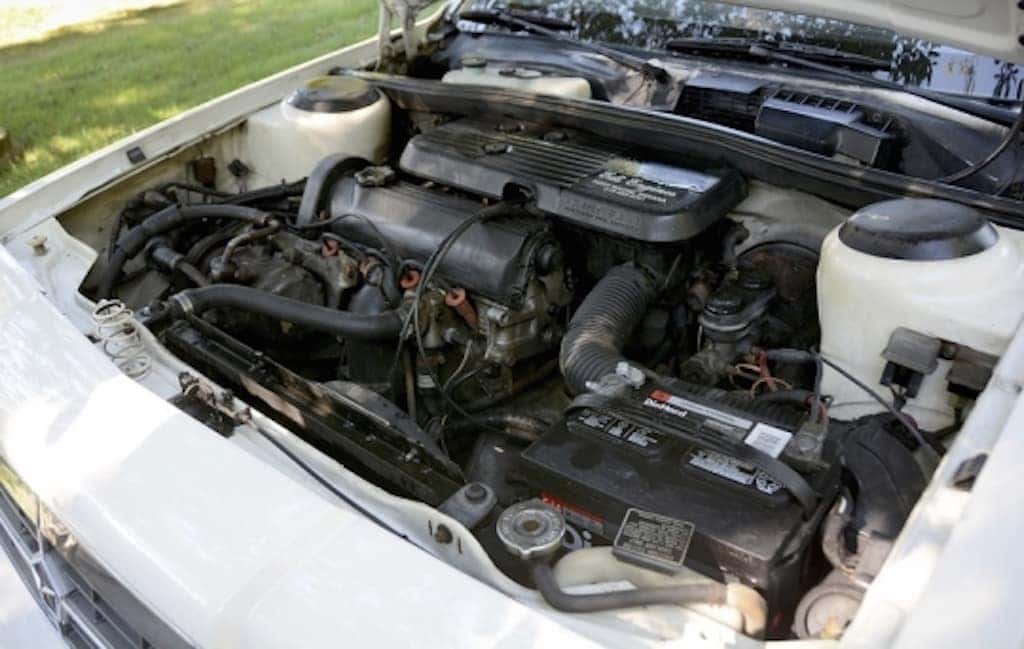 Fiebig's infatuation with convertibles actually started back in the late 1950s, when he purchased a 1956 Oldsmobile 98 Starfire. The new owner did his best to make the car look luxurious, as the $12.58 light bulb additions (a pricey purchase at that time) made his ride look like a "floating ship." However, he only got to drive the car for less than half a year, as the dying engine required a quart of oil every eight miles.
"The first one was a disaster, but it was a beautiful car," Fiebig said.
His next attempt came in 1965, when he purchased a 1962 Chevy convertible. The engine worked well and the car looking awesome, and Fiebig even designed a liner in his attempt to resist the cold Minnesota winters. That car lasted about three years and was eventually replaced with a 1966 convertible. Fiebig kept that car until he came across the '86 Dodge 600.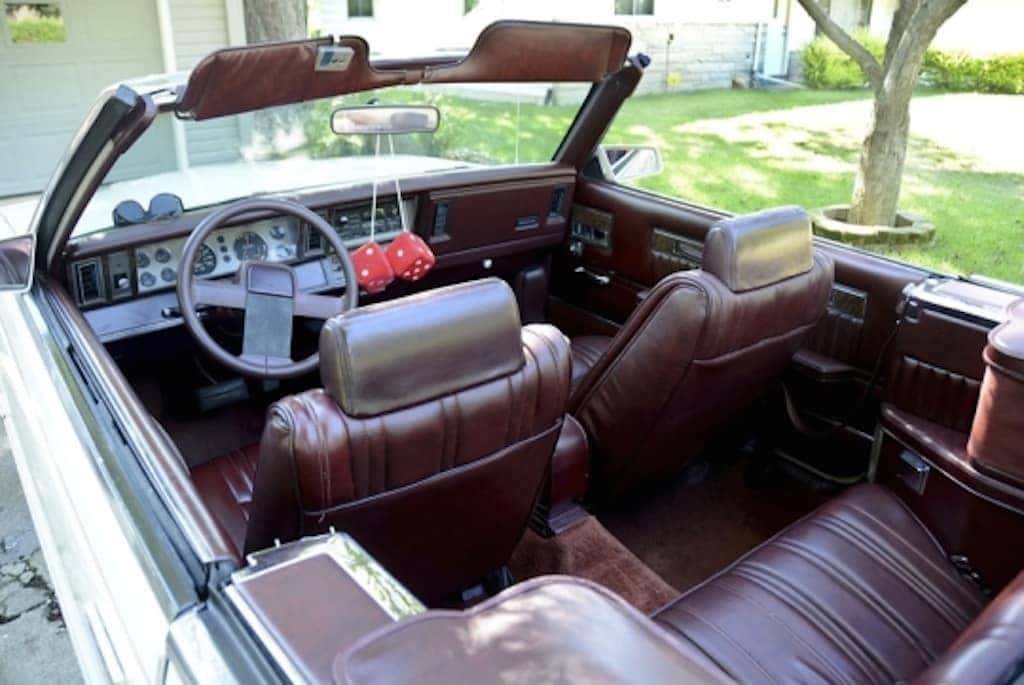 Pretty awesome, right? You probably won't find any old Dodge 600 convertibles lying around any of the brand's dealerships, but their updated vehicles will surely suffice. So what are you waiting for? Head down to Kendall Dodge Chrysler Jeep Ram today!