The 1320 Package – The Perfect Price With Premium Value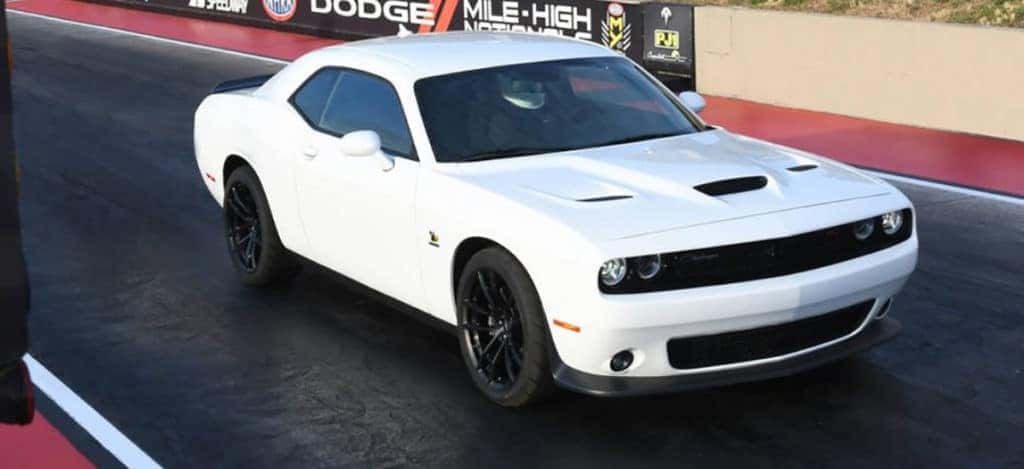 Photo credit: Dodge
Dodge proudly announced the all-new 2019 Challenger R/T Scat Pack, perfect for any person hoping to gain a Dodge muscle car ready to go drag racing without spending a significant amount of money. The 1320 package is available for an additional $3,995 added onto the Challenger R/T Scat Pack base MSRP of $38,995. This package costs significantly less than most would expect to drive such a powerful and new Dodge vehicle.
Want One of the Fastest Street Legal Production Cars Ever?
The impressive 1320 package provides a street legal muscle car that will command an 11.70-second (115 mph) quarter-mile time right off the lot. What makes this impressive Challenger an interesting choice for drivers is how it's only a half-second slower in the quarter-mile run than the latest 2019 Dodge Challenger 707-horsepower SRT Hellcat. To gain this impressive drag strip package at your local Dodge dealership, orders are now being processed and are expected to arrive at dealerships early in 2019.
"All it takes is an evening spent at a local drag strip to learn that the grassroots drag-racing community is large and extremely loyal to their cars. We created the Dodge Challenger R/T Scat Pack 1320 for the heart of the sport, the bracket racer who wants to drive to the track, suit up, go fast and go home with a big smile and maybe a trophy in the trunk with minimal prep and upkeep." says Steve Beahm, Head of Passenger Car Brands – Dodge, SRT, Chrysler and FIAT, FCA – North America.
What Is Included Inside the 1320 Package?
So, what will owners gain with this vehicle package? The list of features includes some of the features that made the 2018 Dodge Challenger SRT Demon so impressive, like the line-lock feature that holds the front brakes down to facilitate tire-warming, pre-race burnouts complete with a cloud of smoke behind the vehicle. The TransBrake, Torque Reserve System and a Brembo front braking package with 4-piston calipers are also added.
The upgraded rear-axle shafts from the SRT Demon provide durability, and the three-mode adaptive dampers that have their own Drag mode provided to ensure the vehicle's weight is transferred rearward at launch. Powerful 20×9.5-inch wheels and a single driver's seat come standard, and like the SRT Demon, owners can add a passenger seat for only one dollar with an optional backseat for the same cost. The 1320 package also requires the 8-speed automatic transmission which adds another $1,595 to the total cost, but provides tremendous value in terms of convenience.
Find Your Dodge Challenger Awaiting
We're excited to show off our entire lineup of new Dodge Challengers, like the 2018 Dodge Challenger SRT Hellcat. From the moment you walk into Kendall Dodge Chrysler Jeep Ram, we aim to help our customers with a wonderful customer experience. Our collection of SRT vehicles is second-to-none and we will help our customers out with any buying, selling or leasing needs and trade-in offers.
Our store carries a large selection of new vehicles or pre-owned vehicles. For those that want to have a tune-up with their current ride, our experienced service staff can help with a simple online service appointment. Let our friendly service team help your vehicle problems be resolved in a timely fashion. We hope you visit us today for a complete automotive experience!