The 1940 Dodge Luxury Liner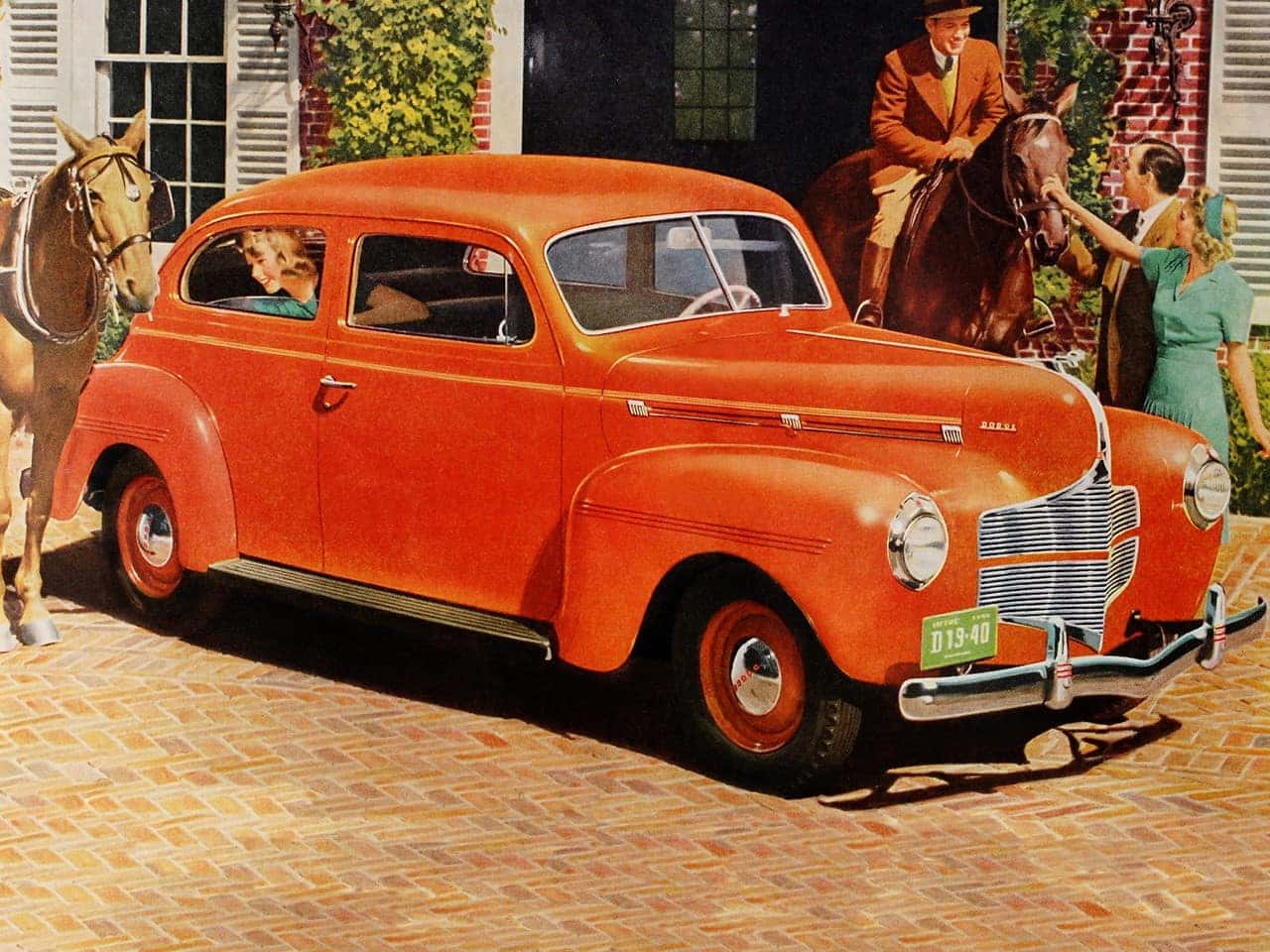 Back in 1940, cars were quite different. We can't even imagine what they would do if a Dodge Durango rolled down the street 74 years ago, but Dodge was doing great. 1940 marked the company's 25th year, and this anniversary was met with a nice, comfy spot up at the top of the sales charts. Proud of the quality of its output, Dodge had then begun marketing its passenger cars under the label "Luxury Liner", offering wider seats and finer upholstery materials than the competition.
The 1940 Luxury Liner was offered in many different body styles, including the Deluxe Two-Door Sedan, known as Model D-14, that we have pictured above. The wheelbase had been lengthened to 119.5 inches in 1940 to accommodate the all-new styling with a bolder, wider grille and a fastback silhouette. The Dodge designers noted that the streamlined look was patterned after things in nature, like geese in flight, dolphins, and raindrops. The colors were just as progressive, having the option of Tropical Yellow, Shocking Blue and the Atlanta Orange we see above.
1940 was a year that also featured the Dodge exclusive Safety Signal speedometer. It was uniquely created to glow green from zero to 30 miles per hour, amber from 30 to 50 mph, and bright red above 50 mph. While it was meant for safety, it was also a uniquely entertaining feature. An even more important safety advance that Dodge first saw on these cars in 1940 were the sealed-beam headlamps. Prior to this, drivers depended on the weak light from six-volt bumps, which did not provide real safety. The new high-energy bulbs were vacuum-sealed in a reflective glass case, providing 120 percent more illumination. Sealed-beams remained the standard in the industry until the mid-1980s when we saw the modern halogen lamps come into play. 1940 was a big year for Dodge, and they still continue to be as progressive and forward-thinking to this day. Come on down for a test drive and see for yourself!