The 2019 Dodge Challenger SRT Hellcat Redeye – Ridiculous!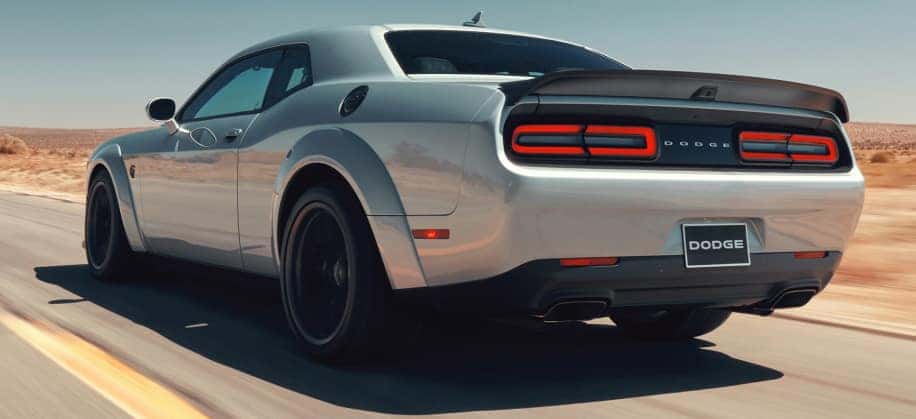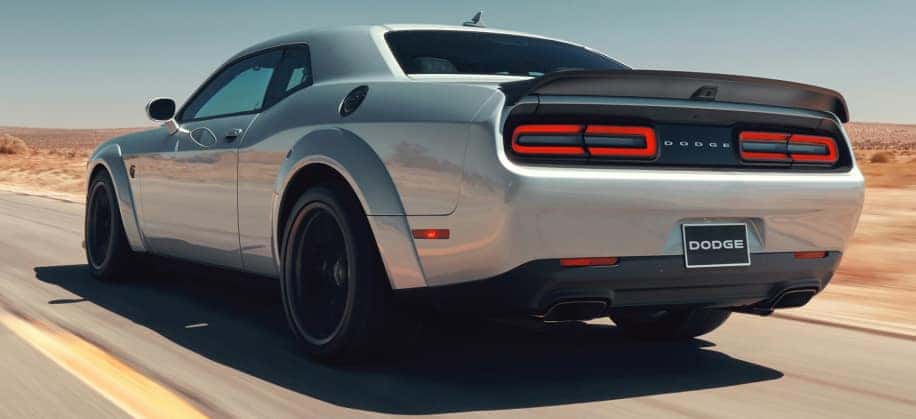 Photo credit: AutoBlog
Amongst the many muscle cars and SRT vehicles available to purchase today, there's an upcoming, brand-new SRT muscle vehicle that will stand out from the crowd. It's name is the 2019 Dodge Challenger SRT Hellcat Redeye, complete with it's wicked 797 horsepower supercharged engine. This is one finely-tuned, two-door muscle car with parts of the fastest production vehicle ever built, the 2018 Dodge Challenger SRT Demon. With Demon parts added to help raise the speed and performance levels, this Redeye is halfway to Demon. With 707 lb-ft of torque, the available TorqueFlite 8HP90 eight-speed automatic transmission with specific calibration is a certified burner and one incredible beast that will make each drive a joyride.
Ever Driven a Hellcat in the Pale Moonlight?
Holy $%*#! The new 2019 Dodge Challenger SRT Hellcat Redeye is fast! This SRT vehicle is capable of jetting from 0-60 mph in a ridiculously quick 3.4 seconds fast. With a 10.8-second quarter-mile split, hitting 131 mph in the process, there's a strong chance this vehicle will be the quickest vehicle most people will ever drive. However, unlike the Dodge SRT Demon that came out in 2018, there's no waiver owners have to sign before driving one. This is a slightly more practical muscle vehicle that is a somewhat restricted and toned down version of the Dodge SRT Demon.
There's a widebody option available for the Dodge Challenger SRT Hellcat Redeye, as there was when the widebody Challenger premiered last year. With those Demon parts added, including the SRT Power Chiller, the component responsible for boosting horsepower by reducing the compressed air intake temperature as it enters the intake ports. Cooler air is more dense, containing more oxygen which leads to higher performance. The large 2.7-Liter belt-driven supercharger that adds up to 14.5 psi of boost and twin dual-stage fuel pumps have also been added to this new edition Hellcat.
More On the Upcoming Hellcat
Dodge has proudly added more horsepower to the 6.2-Liter supercharged Hellcat engine with not only Demon parts, but strengthened pistons and connecting rods that will handle the added boost of power. Drivers will enjoy a retooled valvetrain that allows the engine to rev to a 6500 rpm max; that's 300 more than the standard Hellcat. The monstrous and effective fuel delivery system is improved as well from the previous year. If you're looking for an SRT vehicle, the upcoming SRT Hellcat Redeye is the ideal choice for motor heads. However, what about the rest of the upcoming 2019 Dodge SRT vehicles coming later this year.
What About the New "Regular" Challenger SRT Hellcat?
While there's truly nothing regular about the Dodge Challenger SRT Hellcat, the traditional Hellcat is going to receive a bump of 10 more horsepower and a jump from 656 lb-ft of torque to 717 lb-ft of torque. There's also the fastest quarter-mile time of 10.9 seconds from last year's model and the regular Hellcat is actually faster than the Hellcat Widebody, 199 mph compared to 195 mph. And best of all for customers, every single 2019 Dodge Challenger SRT Hellcat will have the dual-snorkel hood standard. This stylish addition is paying respect to the Mopar muscle vehicles of the 1970's.
Taking a cue from the Dodge SRT Demon, the new 2019 Dodge Challenger SRT Hellcat and Scat Pack trims will offer a rear-seat-delete option. The R/T Scat Pack and Hellcat trims will also receive Launch Assist, Line Lock and a new grille. The Challenger refresh also includes the Hellcat Torque Reserve – this builds supercharger boost when revving up for a perfect drag racing launch each time.
Find the SRT Muscle Vehicle You're Looking For
If you want a massively comfortable, smooth riding muscle vehicle that goes super fast, then you're looking for a Dodge Charger SRT or Dodge Challenger SRT. We want to help you buy one of our new Dodge vehicles, and our friendly and professional staff will be happy to assist you.
For vehicles in need of maintenance, our servicing and repair team is ready to provide our services, every day! With an appointment, we can get started on helping you have your vehicle back as quickly as possible. Stop by Kendall Dodge Chrysler Jeep Ram today!