The 2019 Easter Jeep Safari Is Upon Us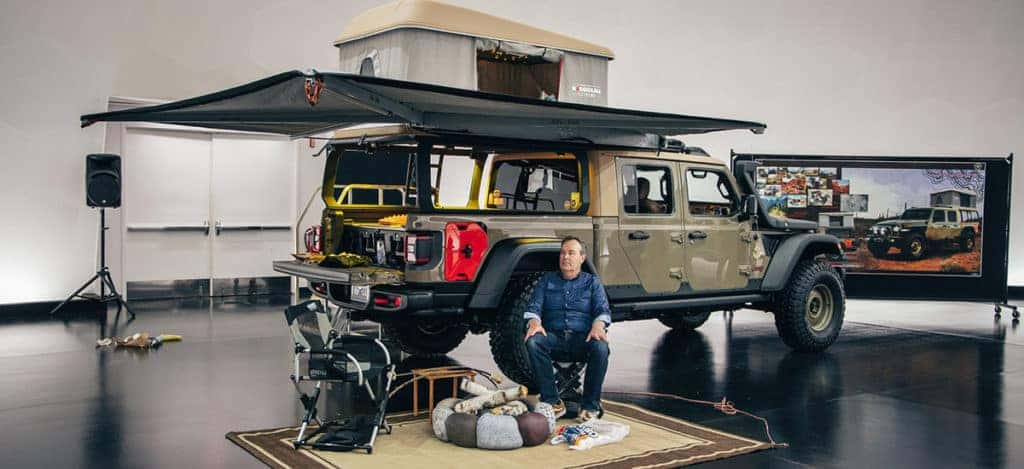 Photo credit: TheDrive
The Jeep® fanbase is ready to enjoy the 53rd Annual Moab Easter Jeep Safari. Located in Moab, Utah, the yearly showcase of the newest Jeep concept vehicles brings herds of Jeepers and their crafted Jeep vehicles for nine fun-filled days of outdoor activities. The crowd has developed a community as they work together on the many trails set up for their Jeep vehicles, getting to share time exploring the many remarkable views of Moab. Of course, our favorite part of the Moab Easter Jeep Safari is reviewing the vehicles that are first shown. Let's take a look back at what this event offers and everything new with the Jeep brand in 2019.
Moab Easter Jeep Safari 2019 Has Arrived!
Many come for the off-road journey in the sands of Moab, but plenty hope to see the latest Jeep concepts that might eventually become an official Jeep product. The latest Jeep vehicle, the 2020 Jeep Gladiator, was once a concept vehicle back in 2005 at the International Auto Show in Detriot. The all-new 2020 Jeep Gladiator pickup has become 2019's biggest smash-hit. The original Jeep Gladiator moniker was used as far back as 1962 as a new pickup truck. So, what concepts that debuted in 2019 might turn into a future production vehicle?
Moab History
Jeep has been sending over these concepts for exactly 16 years, as the Easter Safari has become more and more well-known and talked about. The grassroots fanbase began with the Moab Chamber of Commerce making the choice by to have an off-road attraction for a single day in 1967 and it has since grown to the largest event taking place in Moab each year. One Jeep executive stated "Moab generates ideas for production vehicles," at the 2019 event.  
So, what vehicle stood out this year? We enjoyed the Jeep Wayout concept that has everything anyone staying for all nine days out in Moab. A vehicle that provides housing by way of a tent and shade for complete comfort while not resting. Complete with Jeep Performance Parts two-inch lift kit that helps raise the Jeep up, this concept supplies 17-inch steel wheels wrapped with large 37-inch mud-terrain tires. What Jeep (or any brand's) vehicle has a fully functional roof-top tent with a large canopy? This one does and it's remarkable.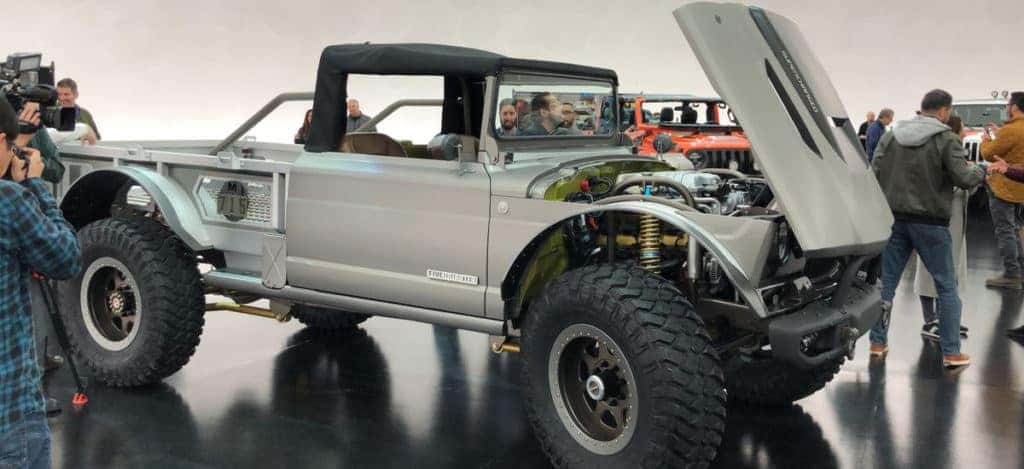 The most recent Jeep production pickup before the current Gladiator of today was the 1992 Jeep Comanche, which held a 2.5-liter four-cylinder engine, which produced only 137 horsepower. This year's Moab Easter Jeep Safari will see plenty of new Jeep pickup options. Among some of the other options is the Jeep Five-Quarter concept that is a nearly naked top with all the action in the body of the pickup. More of a tactical military showcasing as less of a luxurious marvel, the Jeep Five-Quarter is based off the Jeep M715 tactical vehicle.
The Jeep JT Scrambler concept is a colorful 80s throwback with brown leather and orange accent stitching. Stocked with 17-inch wheels and 37-inch off-road tires, a 2-inch diameter sport bar, and cold-air intake, the JT Scrambler is based off the Jeep Gladiator and looks clean and strong. These Jeep concepts made the most of wild ideas and with the help of Jeep Performance Parts and some Mopar items, these Jeep vehicles are sure to be a hit. The Moab Easter Jeep Safari runs from April 13th through April 21st, 2019. Can't wait to test-drive a new Jeep vehicle? We know just the place to head to.
Drive Jeep at Kendall Dodge Chrysler Jeep Ram
Have a new Jeep in your sights? Come try out the 2019 Jeep Wrangler, the newest Wrangler available. Stop by for a test-drive at Kendall Dodge Chrysler Jeep Ram. We are excited to assist our customers to find a vehicle that provides everything they're looking for. Come to us for any buying, leasing, selling or trade-in offers. Let our friendly sales team show off our wide variety of brand new vehicles and our great line-up of pre-owned vehicles.
For all our customers, we offer servicing, repairing and maintenance help. Trust us to help you get your vehicle up and running like new with an online service appointment and visit to our service center. We look forward to seeing you soon at Kendall Dodge Chrysler Jeep Ram and providing an unmatched full-scale automotive experience. We hope to see you soon!