The 2021 Chrysler Pacifica Upgrades To the Newest Uconnect 5 Infotainment System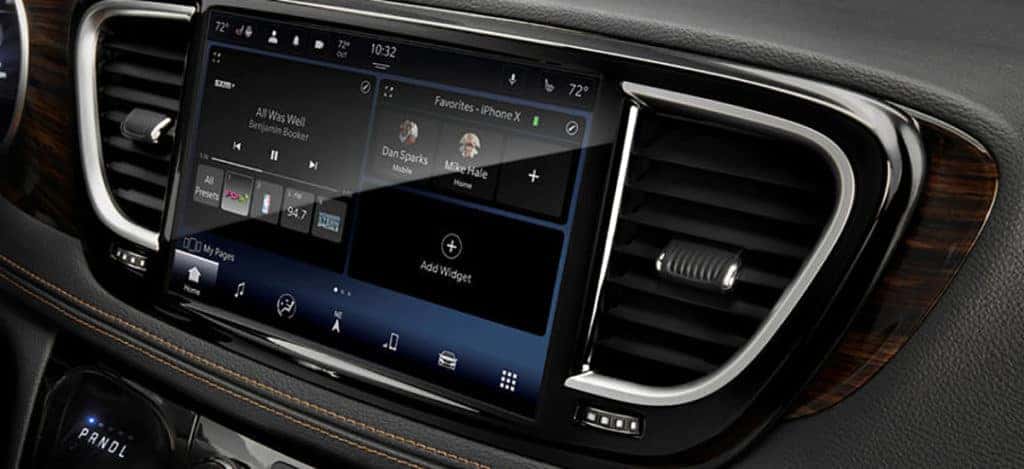 Photo credit: Chrysler
Fiat Chrysler Automobiles (FCA) has developed its latest Uconnect infotainment system. Known as the Uconnect 5, the 2021 Chrysler Pacifica was unveiled at the 2020 Chicago Auto Show back in February. The new Pacifica comes with an all-wheel-drive option for the first time ever. In addition to now having AWD, the 2021 Pacifica has the honor of being the first FCA vehicle to receive the company's new Uconnect 5 infotainment system. The current Uconnect 4 system is already one of our favorites and comes highly rated by consumers as one of the easiest to use but this new version should be even better. Chrysler revealed to CarBuzz some new information in regards to the latest details of the new Uconnect system during a video conference. The features found in the Android-based interface.
"Technology has become more and more important and we don't think it is going to stop. 51 percent of our customers said the technology in their vehicles influenced their buying decision. An even higher percentage (64 percent) said having a positive experience with the in-vehicle technology made them want to go back to the same brand. And nearly 80 percent of customers said having an easy-to-use infotainment system was one of their most important factors," said Jin Palmer, Head of Infotainment and Feature Planning for FCA.
All the Perks of the New Uconnect 5
FCA has increased its screen size across different brands, the Ram 1500 first, and now its been added to the Pacifica. Uconnect 5 has been designed with square, portrait, and landscape views, so we can expect future FCA vehicle screens to come in a variety of shapes and sizes. Vince Galante added a tidbit about how Uconnect 5 will have different features depending on which vehicle it is mounted in.
"In all of our vehicles, you are going to see larger displays with even more resolution, making everything easier to read. One of the fun things about working for FCA is the ability to work on such a wide range of products. One day you could be working on a Pacifica minivan and the next day work on a full-size Ram, Alfa Romeo, or Fiat," Vince Galante, Chief Designer of User Experience says.
Unique Fit For Each FCA Vehicle With Uconnect
Complete with its unique Uconnect color theme, each FCA vehicle fitted with the Uconnect has its own unique features. The Pacifica, for example, might have a rear seat monitor where a product like a Hellcat would have performance pages. All of the screens will be highly configurable and easily connect with smartphone-style widgets, this will help drivers to set up multiple profiles to pre-program their favorite settings. Some of the available widgets include navigation locations, temperature settings, and other frequently used features. Palmer and Galante would not directly say which upcoming vehicles will receive Uconnect 5 after the 2021 Chrysler Pacifica.
Drive FCA Brands Like Jeep, Ram, Dodge, and Chrysler With Our Help
Wondering if a new vehicle or a pre-owned vehicle is best for you and your family? We're ready to help make this a summer to remember with our wide lineup of fantastic choices. If you're searching to buy a new Jeep, the latest Ram pickups, new Chrysler vehicles or all-new Dodge vehicles, we have them all at Kendall Dodge Chrysler Jeep Ram. Our dedicated sales team is here to help with any buying, selling or leasing needs. Have a trade-in? Don't worry, we can assist in person or online with that as well.
Think your current vehicle needs some work? We can help at Kendall Dodge Chrysler Jeep Ram with just an online service appointment made here, we can be ready for you. We hope to help you today!