The 3 Coolest Chrysler Models to Buy Used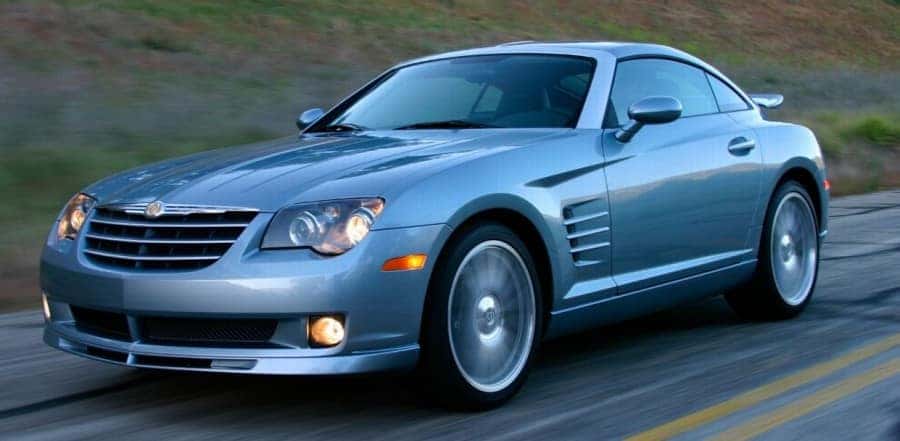 Buying a used car can be an extremely cost effective way to get yourself into a great new vehicle. And if you're looking for a classy new ride, Chrysler is the brand to go with. These three used models offer distinguished style with power to match.
2007 Chrysler Crossfire
The Crossfire is known for it's very modern style; it simply inspires adventure. There are two versions to look for at a Chrysler dealer, a coupe and a roadster.
Both bodies have a very fluid vibe with long hoods  and eye-catching lines down the sides. The coupe is characterized by its dramatic curve while the roadster keeps a trimmer back end.
But there's more to the Crossfire than its head-turning appearance. The 3.2 liter V6 engine with 215 hp can take you from 0-60 in 7.2 seconds, making drivers fall in love. Designers skillfully combined the comfort of a sedan with the handling of a sports car in this model.
 2008 Chrysler 300 SRT
The 300 SRT is similar to many of the super fancy European makes that cost a serious amount of cash.
But Chrysler dealers nailed it by keeping the luxurious design and selling at a much lower price point
It's an extremely comfortable full-size sedan with lots of perks. You can get used models with adaptive cruise control, a surround-sound system, an iPod interface, and Sirius Backseat TV for your passengers.
Consumers also gave the 300 SRT great performance reviews. The 2.7 liter V6 provides solid power, and with its clean ride and upscale looks, this sedan will leave you feeling satisfied.
2005 Chrysler Sebring Convertible
This sporty but refined convertible was very affordable even when it was sold new. It got rave reviews from consumers who described feeling very classy behind the wheel.
It has large trunk space for cargo, so pack all you want for your weekend getaway. The body has a classic feel with a rounded nose that was revised in 2004 to enhance its smoothness.
It handles well and has plenty of zing with a 2.4 liter inline 4-cylinder engine. It's a fun ride and perfect for cruising in Florida. Put the top down and enjoy all year round.