The Fastest Dodge Challenger Ever Has Been Found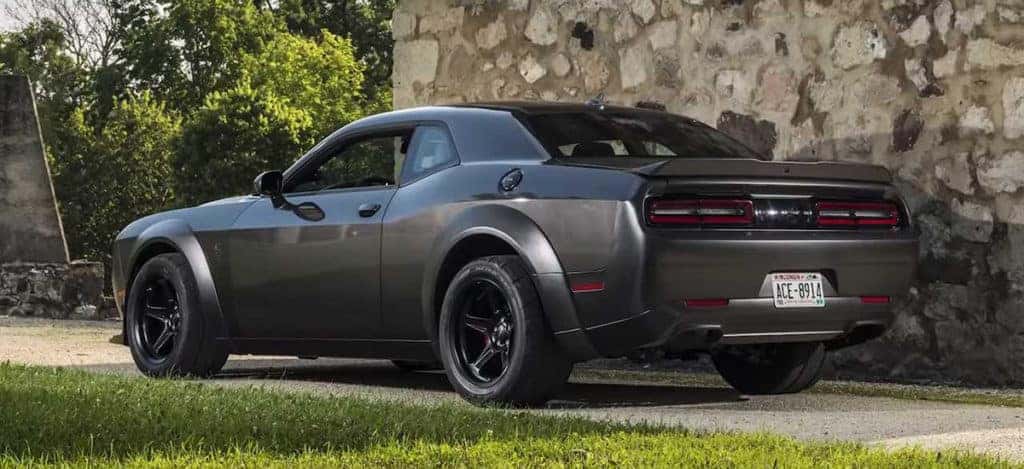 Photo credit: Speedkore
The fastest and strongest Dodge Challenger in the world has been located. Of course, as fans of the Dodge brand would guess, it is in the form of a Dodge Challenger SRT Demon. There was only a single year of production for the world's fastest production muscle car, the 2018 Dodge Challenger SRT Demon, but this enhanced Demon made by Speedkore is more than remarkable. The lone year of the Dodge Challenger SRT Demon was special as the supercharger 6.2-Liter HEMI V8 engine along with unique parts made specifically for the Challenger allowed for a whopping 840 horsepower, and it came stock! Now that the limited run of 3,300 SRT Demons has long been sold, we knew there would be upgrades. We were right.
How Much Better Could the Dodge SRT Demon Get?
In the many months that have past since production has ended on the SRT Demon, performance junkies have planned to incorporate ways into making this already wicked muscle car even more outrageous; they succeeded. With Speedkore Performance Group getting their hands on the Dodge Challenger SRT Demon, they sought to improve the speed. Did they ever! With an expected debut at the 2019 SEMA show, they have replaced the body panels with carbon fiber and switching out the supercharger engine with two 6875 Precision Billet ball-bearing T4 turbochargers. Converting the previous engine to now include a twin turbo setup that gets almost 1,400 horsepower at the flywheel and 1,203 horsepower at the rear wheels.
The bulk of the 2018 Dodge Challenger SRT Demon remains the came. They have not done much besides the carbon fiber additions, new hood pins, side-mounted exhausts on either side of the front bumper. This modified Dodge SRT Demon actually weighs less and drivers way faster. How much faster? Nearly a second fast in a quarter-mile time. That's perhaps the most ridiculously hard thing to believe, but it's true. The Speedkore Dodge Demon has improved greatly on the quarter-mile time by nearly a whole second. The 2018 Dodge Challenger SRT Demon stock hit a remarkably quick time of 9.65 seconds, while this enhanced Speedkore Demon hit 8.77 seconds in the quarter-mile. That's unbelievable!
Not Their First Demon Rodeo
This isn't the first time that the Speedkore Performance Group works on the Demon, but it is the first time they added a twin-turbo into one. They originally made the original all-carbon Challenger SRT Demon but had not increased the horsepower or swapped the engine. This time, there's a total effort to reshape what is possible and push the limits of horsepower and velocity at which this special muscle car can drive.
The 2019 SEMA show won't happen till October 30th through November 2nd in Las Vegas, but the Speedkore SRT Demon will definitely draw interest from now till then. The first twin-turbo Dodge SRT Demon sounds incredible and for anyone who has never experienced the rush of driving an SRT vehicle, like the Challenger SRT Hellcat, we highly recommend it.
The Rush of Driving A Challenger Can Be Yours
While the current line up of the 2019 Dodge Challenger is impressive, we also carry some remarkable new Challenger SRT muscle cars just waiting for owners. We welcome you to learn the difference in how we treat all our customers at Kendall Dodge Chrysler Jeep Ram. Our special collection of Dodge vehicles is second-to-none. Come for help with any buying, selling or leasing needs and trade-in offers and we'll do our best to make sure you drive home happy.
Visit us today for a test drive on any of new vehicles or pre-owned vehicles. Experiencing car issues with your current vehicle? Let us make sure you're back on the road quickly with our experienced service staff. With a simple service appointment, our friendly service team will help your vehicle problems be resolved in a timely fashion. We look forward to accommodating you today!