The First-Ever Ram Sedan Is Here In the All-New Aznom Palladium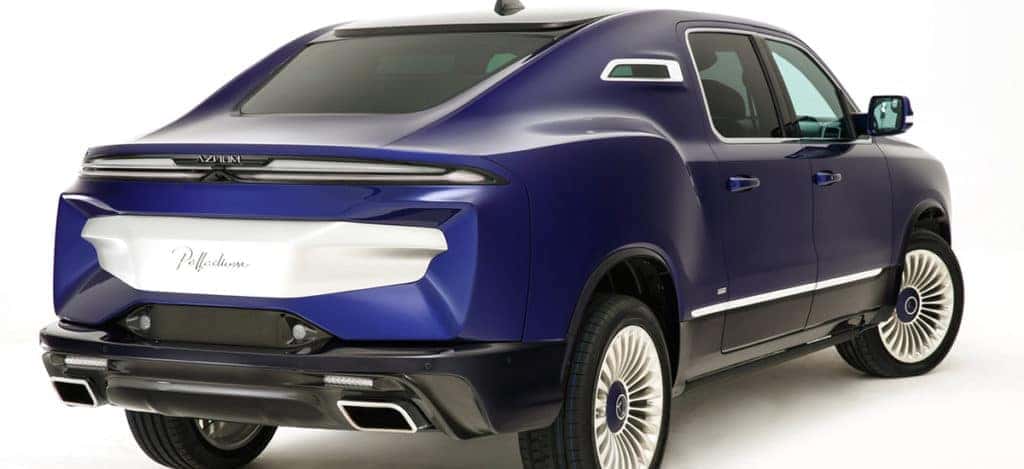 Photo Credit: Aznom
Have you ever seen a Ram 1500 turned into a luxurious sedan? No one has till 2020 arrived. There are few vehicle debuts that make a jaw drop, but the latest effort from Aznom Palladium certainly has done so. Taking the Ram 1500 Laramie Longhorn and shrinking its size and adding a Rolls-Royce treatment to create a futuristic, high-end sedan. Of course, no one has ever seen a vehicle like this before. The illuminated grille verticals with curved fender flares at the rear and long, wide opera window on the C-pillar is quite unique to vehicles today. The exterior looks sharp and sleek, but so vastly different than any vehicle we've ever seen.
The Most Unique Vehicle of 2020
How often does anyone see a condensed Ram turned luxurious sedan? Known as the Palladium, the interior carries a rich, highly unique appearance. The dashboard looks quite similar to the current Ram 1500 pickup. The large vertically-oriented infotainment screen is placed in the direct center of the infotainment system. The Palladium packs in plenty of high-end features like front and rear climate control systems. That's right, there are multiple climate controls; one for the front and one for the rear. A large touchscreen control panel on the driver's side door controls the fridge settings, the entire vehicle's air conditioning settings, plus the controls interior lights, truck, power windows, and doors. This control panel also can open or close any of the interior compartments, as to which there are many. 
The Palladium was made to offer top-level "mechanical strength" according to Aznom, who put the vehicle together. The frame of the body is largely steel with some bits of carbon fiber found in the hood and roof. The rear part of the frame carries a steel cage that helped to improve the stiffness of the Palladium. In terms of how unique this vehicle is, the interior has some major differences than are found in the 2021 Ram 1500. There are plenty of hidden compartments to store items, while the rear seating has no center console, this instead makes for space for a loveseat that has twin seat belts and matching pillows. Two Microsoft Surface Pro X tablets along with an Audison sound system are included in the back of the vehicle. This is definitely a high-end vehicle with perks galore. At 6.6 feet tall and 19.9 feet long, the vehicle is closer to a sedan than a pickup.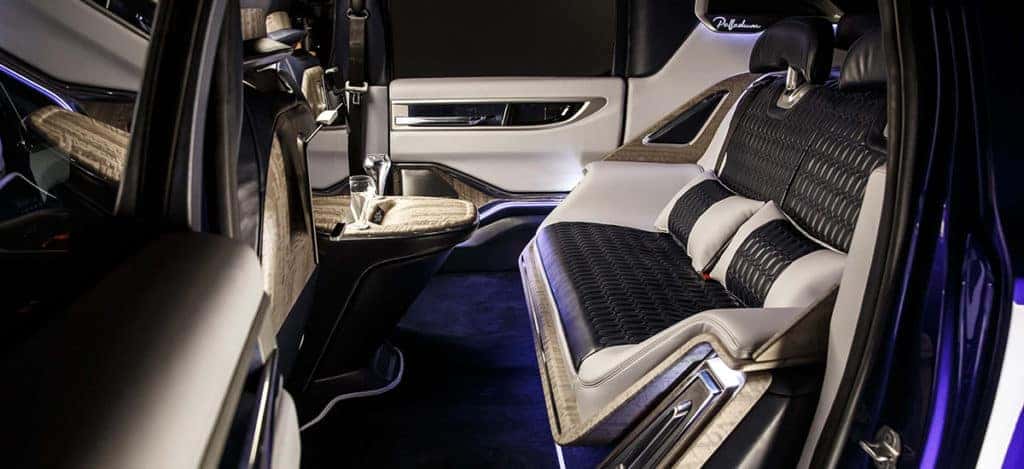 What Else Does This Creation Provide?
Under the hood, a 5.7-Liter Biturbo engine tuned by Monza Garage is added. This powertrain hits 710 horsepower and 701 lb-ft of torque. There's also the optional eTorque hybrid system owners can decide upon. Like a Ram, it has four-wheel-drive. Fitted with 22-inch aluminum wheels with 285/45ZR22 Yokohama Advan Sport tires, this ride boasts six-piston Brembo GT brakes in the front with four-piston disc brakes in the rear. The creator of the vehicle had this to say about his newest creation. There will only be two of these made and its cost is steep at $260,000 MSRP. 
"In truth, I've always been passionate about large automobiles like the huge American sedans manufactured from the thirties to the beginning of the seventies, or the incredible Rolls-Royces and Bentleys of those periods. I've always been fascinated by big vehicles." Aznom CEO Marcello Meragalli
Welcome to Life With A Ram Pickup
We're proud to offer the award-winning 2020 Ram 1500. We can assist our customers to find exactly what they want to drive online. The right vehicle is everything for each of our clients. We go the extra mile to ensure each transaction is simple. Don't wait any longer to get the right vehicle. We have an incredible selection of new vehicles, including Ram vehicles. 
Trust us to help you get your vehicle up and running like new with an online service appointment and visit to our service center. We look forward to helping you during these unprecedented times to get back to normal. Count on us at Kendall Dodge Chrysler Jeep Ram!