The Meaning of SRT: Street Racing Technology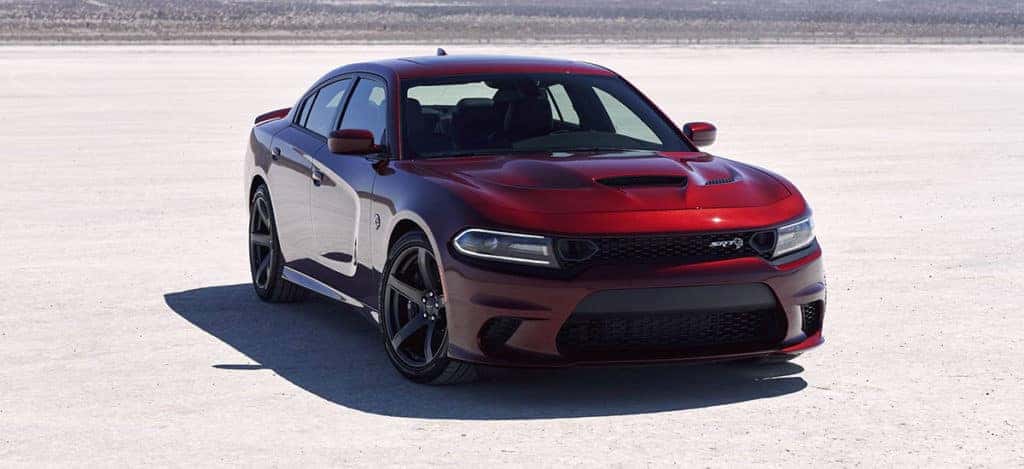 Photo credit: Dodge
To understand high-performance vehicles is to understand SRT. SRT stands for Street Racing Technology, a brand of Fiat Chrysler Automobiles (FCA) which means the highest-level performance from a production vehicle. Originally SRT started with the "Team Viper" group that developed and built the Dodge Viper. SRT eventually morphed into its own brand under the FCA umbrella. From the Dodge Challenger and Dodge Charger to the Dodge Durango SRT and Jeep Grand Cherokee Trackhawk, these vehicles gain an edge that makes them more advanced than similar vehicles on the road thanks to their balanced performance. All of these vehicles provide unmatched speed in their segments. These vehicles have fantastic engines and are built to deliver an incredible experience for drivers to enjoy. Ready to pick up on some facts about SRT?
Recent History of SRT
In 2014, FCA named Dodge, which has the most variations of SRT vehicles for FCA, has consistently reworked its collection with innovative results. Dodge has produced iconic engines while proving a strong ability to envision what the public would never expect to see. 2018 introduced the fast-production vehicle and SRT vehicle to date with the Dodge Challenger SRT Demon. Today, the latest and fastest production vehicle available in the 2019 Dodge Challenger SRT Hellcat Redeye. Every single SRT vehicle provides a 0-60 time of 4.6 seconds or less, and all of these vehicles have fantastic engines inside. Consider that when one of these SRT vehicles are made, they are built to deliver an incredible experience for drivers to enjoy.
More Than Just Cars, SRT is Versatile
Over the years since inception back in 2004, Dodge has produced many SRT vehicles that have run their course. The Dodge Neon SRT, Dodge Caliber SRT, Dodge Viper SRT and more to name a few, but today SRT represents muscle cars, crossovers, and full-size SUVs. Dodge and SRT are synonymous today. The Dodge brand's full lineup of models produces best-in-class horsepower, class-exclusive technology, and unmatched capability. From the all-new 2019 Dodge Challenger SRT Hellcat Redeye to the 2019 Dodge Durango SRT, America's fastest, most powerful and most capable three-row SUV. Even though the Durango SRT is known for being fast, its fully able to tow with the best of any SUV. With Best-in-class towing capacity of 8,700 pounds, Dodge offers a strong choice for its owners.
FCA and their Dodge brand have a long history and heritage of being trendsetters and have crafted their vehicles to astonish and provide an unmistakable attitude. Kendall Dodge Chrysler Jeep Ram is proud to offer many of the SRT vehicles currently in production for our customers. We know the difference in driving a vehicle that is suited for drivers who want a rush every time they turn on their engine. Find exactly that with our collection of new SRT vehicles.
Drive Street Racing Technology Vehicles With Our Help
Allow our friendly and professional sales team to take you through our entire lineup of SRT vehicles like the 2019 Dodge Challenger SRT Hellcat. We welcome you to learn the difference in how we treat all our customers at Kendall Dodge Chrysler Jeep Ram. If you're looking for pricing options to allow you to buy what you want, our auto financing team can support you for any buying or leasing needs. If you need to sell or trade-in your current vehicle, that's all possible with our help.
Searching for a good place to service, repair or maintain your current vehicle? Trust us to help you get your vehicle up and running like new with an online service appointment and visit to our service center. We look forward to seeing you soon at Kendall Dodge Chrysler Jeep Ram and providing an unmatched full-scale automotive experience.