The New Uconnect 5 Will Be Added To All Jeep, Ram Vehicles By 2022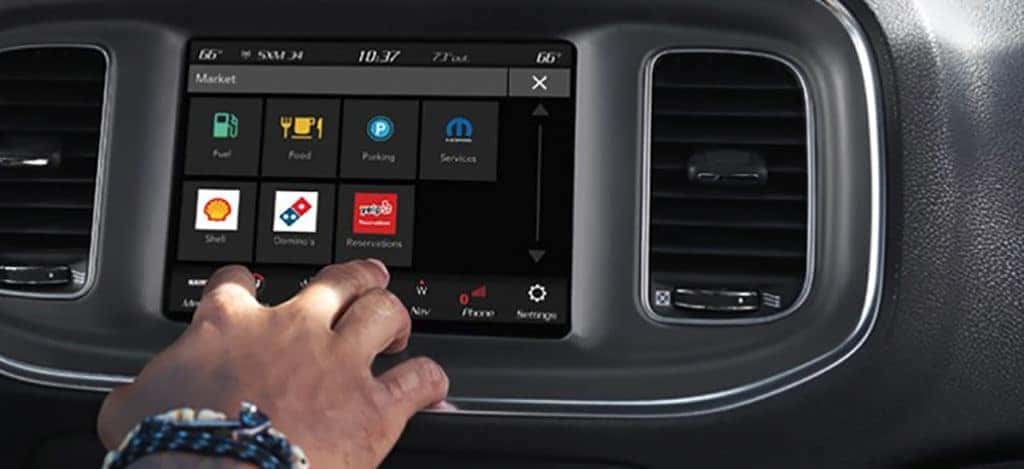 Photo credit: FCA
 Dodge vehicles aren't known for their innovative infotainment technology, but before long, that might be a serious talking point aside from the power, and top-notch handling Dodge vehicles are known for providing. Dodge's parent company, Fiat Chrysler Automobiles (FCA) has its sights set on producing all future vehicles with their latest Uconnect infotainment set-up. The Uconnect 5 infotainment system will support many new changes that will make owners that share their vehicle extremely pleased, among many customers sure to love all the added features that will make the Uconnect 5 system stand out for years to come. 
What To Expect With Uconnect 5
The new Uconnect 5 will have a host of new features and will be rolled out into FCA vehicles throughout 2020 and be fully operational with every FCA vehicle by 2022. Streaming music like SiriusXM with 360L is now a part of Uconnect 5. The 360L provides the same satellite radio stations that are popular but adds new on-demand streaming features that include Pandora and Spotify. FCA was the first major automotive company to add the 360L technology, first added to the 2020 Ram 1500 pickup, but expect more vehicles to see this new technology. The Uconnect 5 is going to roll out into some vehicles as early as late 2020. 
"Our customers live busy lives, and our goal with the Uconnect platform is to provide an advanced portfolio of services to make their daily drive more convenient, productive and enjoyable. This is why we are launching Uconnect Market, as we continue to ramp-up our connectivity efforts around the world with the goal of having all new FCA vehicles connected by 2022," said Alan D'Agostini, Global Head of Connected Services, FCA.
UConnect 5 Is Sleek, Secure, and Boast Largest Touchscreen Ever
FCA has attached support for Amazon Alexa, enabled over-the-air updates, and perhaps the best new feature is the ability to have two devices that can be used together, simultaneously. The most advanced system Uconnect system will be added to the largest screen ever placed in an FCA vehicle. A massive available 12.3-inch Ultra HD touchscreen with a fully customizable home screen that drivers will readily welcome. The smallest screen will be a 7-inch touchscreen. 
Keep in mind, the Uconnect 5 system allows for up to five profiles to be made. A driver profile includes the seating arrangement, custom touchscreen appearance, app settings, music settings, and more. The fastest Uconnect system ever made, the latest Uconnect is five times faster than the Uconnect 4! That's an impressive gain, and with all the perks, it is no wonder customers are sure to love the latest Uconnect 5.
Find Your Next Vehicle With Us!
Our professional and courteous staff is here to help our customers with any buying, leasing, or trade-in offers you have. We're also able to assist with selling vehicles as well. Thinking about fixing your current vehicle? 
Ask for our help if there are ongoing issues on your current ride. For those looking to make their vehicle drive like new, we can assist any customer with an online service appointment to our service department. We look forward to seeing you today at Kendall Dodge Chrysler Jeep Ram!