The Only 2015 Dodge Charger SRT Hellcat Gallery You Need to See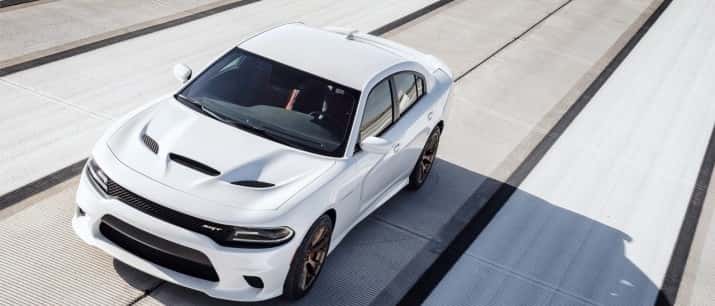 Dodge has officially unveiled the world's most powerful production sedan–the 2015 Dodge Charger SRT Hellcat. In its role as the new performance brand of automotive superpower Fiat Chrysler, Dodge is looking to break all the rules in order to go down in history.
Powered by the same V8 Hemi seen first in the 707-hp Challenger SRT Hellcat, we know there's no taking the Charger SRT Hellcat's power lightly. And in the day and age of increasing regulations and emissions standards, car enthusiasts love the fact that Dodge is standing up to build an outrageously powerful car simply because they can.
But beyond the outrageous power, Dodge knows its true intentions: steal car enthusiasts away from other brands. These two vehicles are single-handedly making Dodge the coolest American car brand. And while these vehicles will sell out, they will also boost the reputation of the other Challenger and Charger variants.
In the next few years, we'll be seeing performance versions of both the Dodge Journey and Dart as well–maybe even Hellcat variants.
Below are 23 glorious pictures of the new 2015 Dodge Charger SRT Hellcat: