3 Cool Things to Do with Your Jeep Wrangler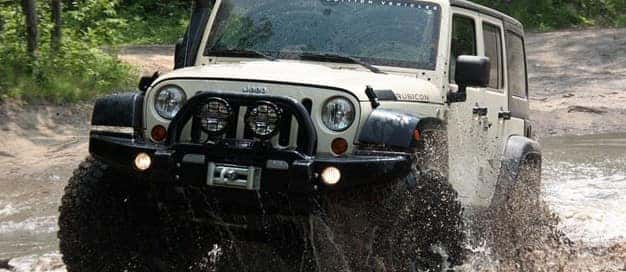 If you find yourself searching for a Jeep dealer in the local area, there is a good chance that you are ready to make a purchase that you will be able to enjoy for many years to come.
There are many reasons why the Wrangler has been one of the most popular vehicles in the Jeep lineup for decades. There are people from one side of the world to the next who enjoy driving this SUV.
For some, the Wrangler is nothing more than a vehicle that gets them to and from work or school. For others, however, they enjoy the many things it can do for them.
Here are three cool things you can do with your Jeep Wrangler:
1. Drive with the top down. Is there anything better than hitting the open road with the top down and the wind in your hair? If you are going to purchase a Wrangler, especially the soft top variation, there will come a time when you want to remove the top and enjoy the outdoors.
2. Go off road. You may have never considered this in the past, but it is an idea to look at in the future. Just because you are going off roading does not mean you have to take risks with your vehicle. Instead, you can tackle light trails that give you a unique view of the surroundings.
3. Take it to the beach. When you take your Wrangler to the beach, you will soon find its versatility, such as the removable top, coming in handy. There are not many vehicles better than the Wrangler when it comes to beach living.
These are just three of the many things you can do with your Jeep Wrangler. Are you ready to buy one of these vehicles?