Three Reasons the Dodge Journey is Better than its Competitor, the Ford Escape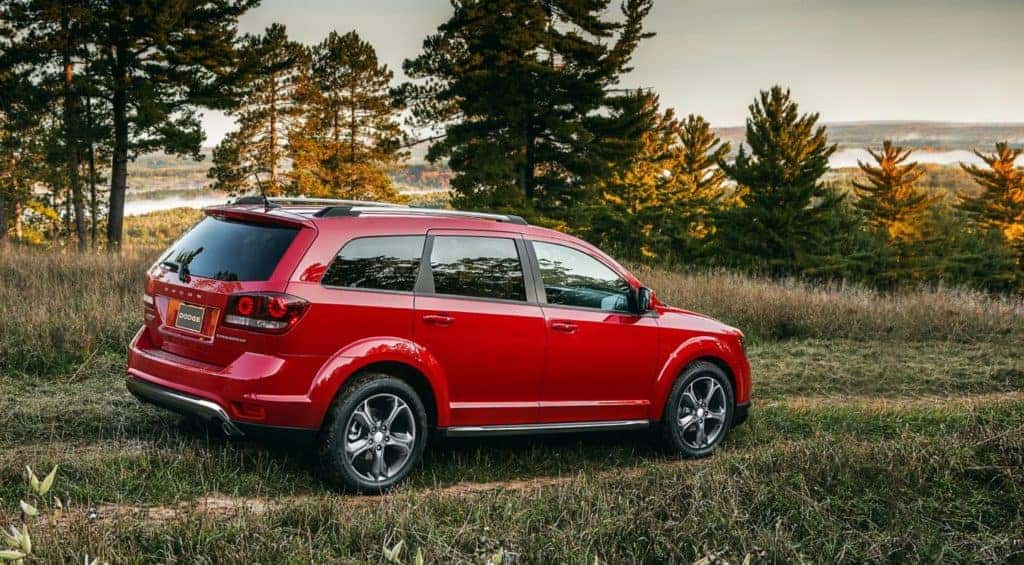 When it comes to CUVs there are plenty of choices, which is great, but also overwhelming. So, we narrowed it down to two very popular CUVs and compared them to help you out, the Ford Escape and Dodge Journey. Based on three huge categories people look at when looking for a CUV (space, towing and price) the Dodge Journey takes home the winner title. Check it out.
Interior Seating
CUVs are great because generally you get the space you need without the big bulky exterior you may not like. When it comes to interior space and seating, the Journey wins. If you have a big family or a lot of friends, having seven seats is great. Not many CUVs come with that option. The Ford Escape for example only comes in five seats. However, the Dodge Journey comes standard with five, but has the additional option for a seven-seater if you need it. The Dodge Journey is a better option for families!
Max towing
Even with a CUV, towing can be important. If you need to tow a small boat, ATV or off-road vehicle, or even a small moving trailer the Journey gives you an extra 500 pounds over the Escape. The Escape can tow a maximum of 2,000 pounds and the Journey has the ability to tow up to 2,500 pounds.
Price
Price is important no matter what vehicle you are looking at. Whether it be a sedan, CUV, truck or anything in between, price matters. When comparing these two CUV models, the Journey wins in pricing. The MSRP for the Dodge Journey is just $21,195 which is a great deal for a CUV. The price for the Escape will run you a bit higher with the MSRP for the base model being $23,750.  
Interested in checking out a Dodge Journey for yourself? Come on down to Kendall Drive and test one out, or browse our inventory online here.
Photo source: Dodge.com