Top Reasons to Buy a Used Dodge Truck or SUV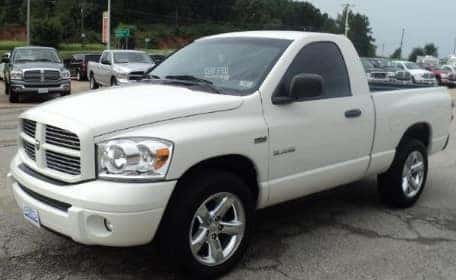 As you shop or a used Dodge Durango, you will soon find that you are able to get a reliable vehicle at an affordable price. On top of this, the selection of these SUVs is large, ensuring that you will find the model that is perfect for you.
If the thought of buying a new Dodge truck or SUV is too much for you to get your hands around, you may want to consider a used vehicle.
While you will be faced with many options, there are several reasons why used Dodge trucks and SUVs are such hot sellers:
1. More reliable than the competition. When buying a used vehicle, there is nothing more important than reliability. Dodge trucks and SUVs have a long standing reputation for being reliable, so this should put your mind at ease when buying used.
2. Affordability. When you shop for a used Dodge, you will fall in love with the fact that you can get a lot of bang for your buck. You may never consider buying new when you see what you can get if you are open to a pre-owned vehicle.
3. Large selection. Since Dodge is one of the most popular car brands in the world, there are many of these vehicles for sale on the secondary market. This will make the buying process much easier on you.
These are three of the best reasons to buy a used Dodge truck or SUV. If you take the time to test drive a few of these vehicles, you will soon realize that this is a great decision on many levels. What are you waiting for?