UConnect 5.0 or UConnect 8.4 is Ideal Car Tech for Workaholics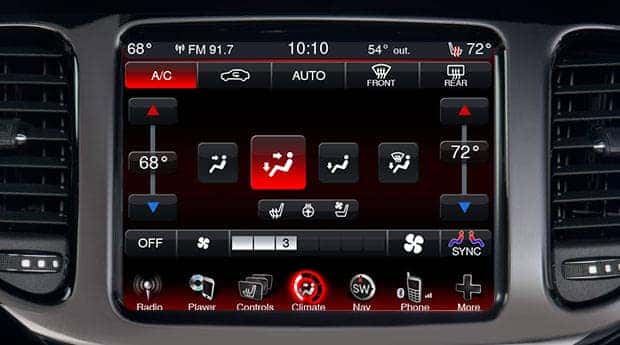 Are you a workaholic? Work, work, work, and little play? If this is the case, you could benefit from a vehicle with UConnect 5.0 or Uconnect 8.4. Uconnect 5.0 and Uconnect 8.4 are two of the infotainment systems available in Fiat Chrysler Automobiles and they have the most up-to-date apps and technologies to keep people who are always working connected to their work even when in the car.
Send 'n Go and Vehicle Finder
If you are a busy bee you probably don't have time to lose your car in a parking lot. Uconnect has Send 'n Go and Vehicle Finder, features that send directions to your navigation system and locate your vehicle via the UConnect Access app on your phone. So, when you find your vehicle, your destination is already up on the navigation system so you can quickly find out the best route to your next destination.
Hands-free Calling and Texting
If you like to work on the go, you want to be safe doing it! So, if you are stuck in traffic, and can't make it into the office in time for the conference call, just pull up hands-free calling and safely get your work done. If you have an Android some additional features like hands-free texting and app access could be beneficial for you as well. For example, you can sync your Android with the touchscreen and access almost all of your apps, including email.
Available WiFi Hotspot
There is also an available Uconnect WiFi hotspot and it is great for iPhones and Androids. Surely, many of you know the struggle of the "no data left" text from your phone provider. Stream unlimited music, podcasts, emails, or anything else you may need for business or personal reasons via the WiFi hotspot and avoid data overage fees.
Interested in a car, truck or SUV with a UConnect system? Checkout or lineup of FCA vehicles here.
Photo source: dodge.com