Underrated Capability; 2016 Jeep Compass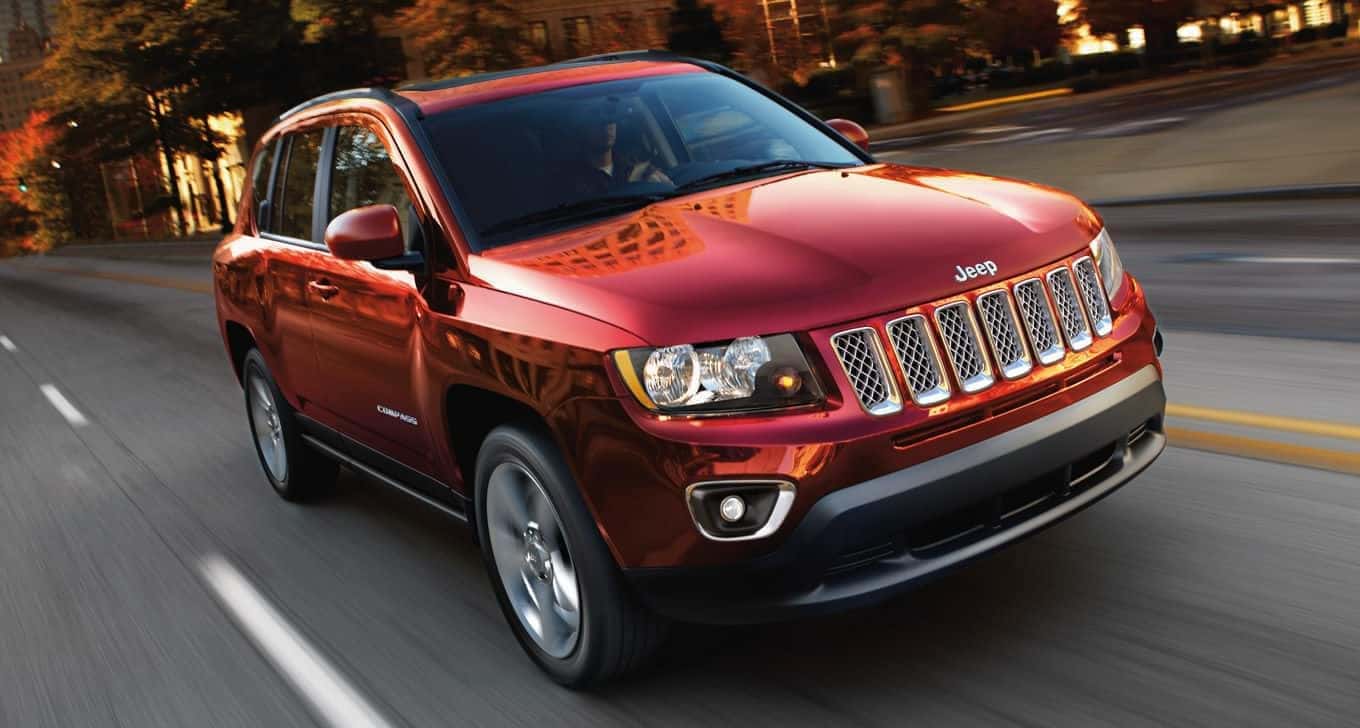 The 2016 Jeep Compass for sale in Miami is a vehicle that's severely underrated when it comes to capability. It doesn't get enough credit. It might be a small SUV, but it's still a Jeep — which means it's outfitted with a Trail Rated badge. That Trail Rated badge signifies it's ability to complete one of the toughest off-roading trails know to man. On top of that off-roading capability, the 2.4-liter engine (preferred choice for off-roading) is still able to get stellar fuel economy. Which means the Compass is a vehicle that gets a blend of on-road efficiency and unsurpassed off-road capability.
There is no other small SUV out there that's able to claim this type of capability, nor is there another small SUV that's as much of an underdog as the Compass.
2.4-liter World Engine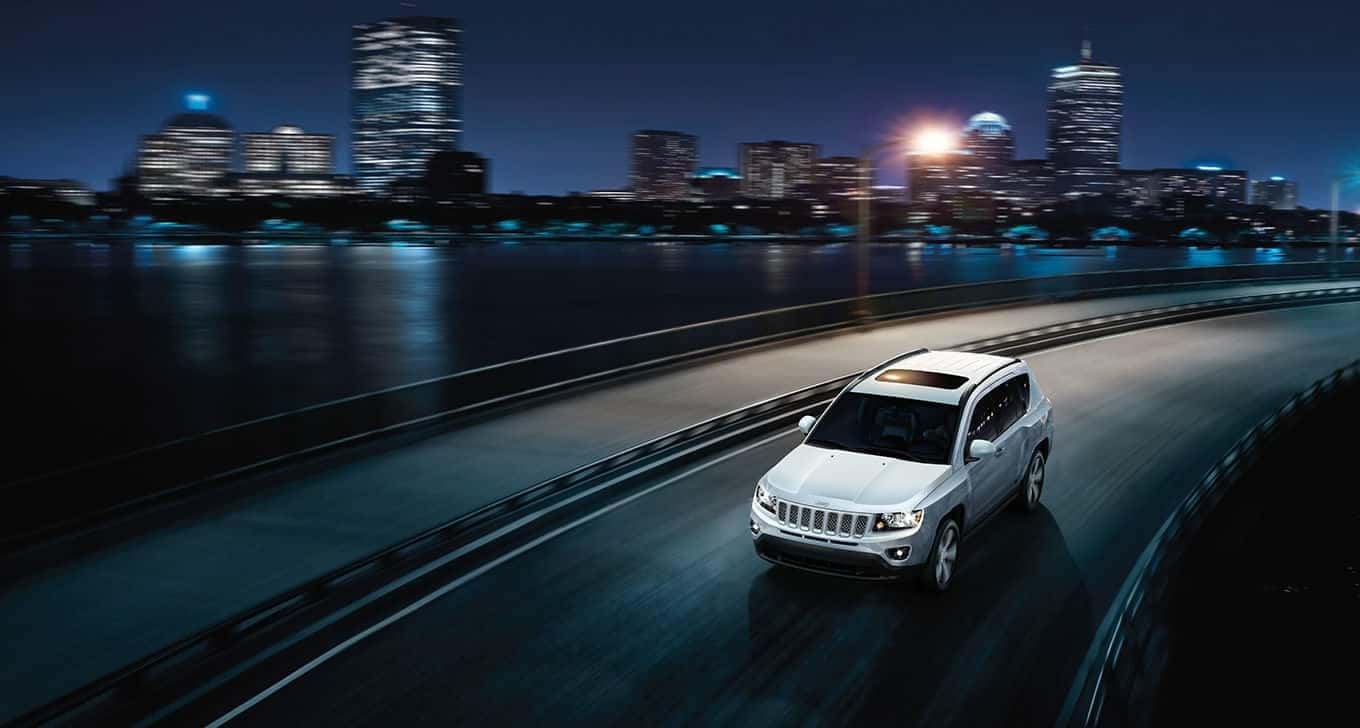 The preferred engine choice for maximum off-road and on-road capability is the 2.4-liter DOHC 15-valve World engine. This engine kicks out 172 horsepower and 165 lb-ft of torque and provides silky-smooth shifts thanks to the available six-speed automatic transmission. With this transmission, the front-wheel-drive Compass model is able to attain 21 mpg city and 28 mpg highway. Collectively, that's only four mpg less than the 2.0-liter engine on a front-wheel-drive model.
This engine is standard with the all-wheel-drive models and is available on all trims. When paired with the Freedom Drive II Off-Road Group, however, the Compass becomes a Trail Rated vehicle. Which means it's a vehicle that's more-than-capable of tackling the woodland trails.
Freedom Drive II Off-Road Group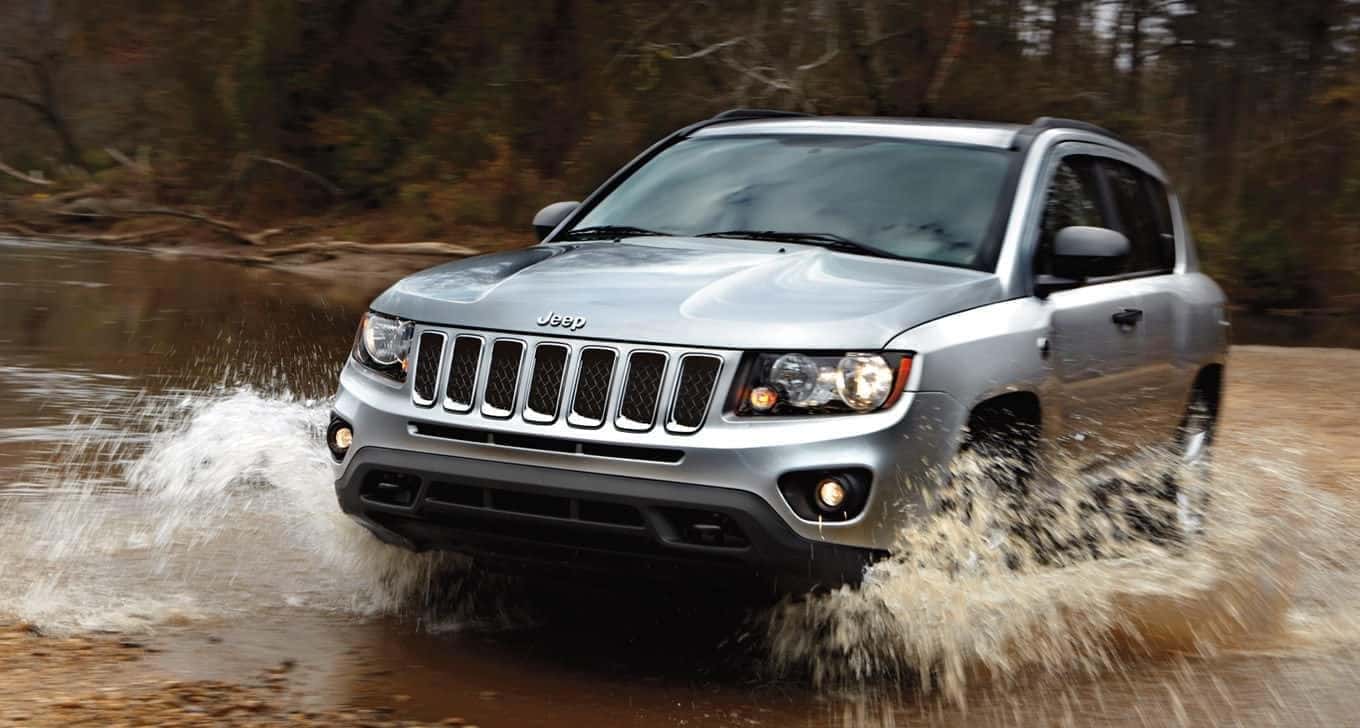 Equipping the 2016 Jeep Compass with the Freedom Drive II Off-Road Group gives the Compass 17-inch wheels with all-terrain tires, skid plates, tow hooks, full-size spare tire, heavy-duty alternator, engine oil cooler, and a height-adjustable driver seat. Obviously, an active full-time 4×4 capability is equipped, and the Compass it outfitted with plenty of off-roading equipment.
In a nutshell, the Freedom Drive II Off-Road Group takes everything from the Freedom Drive I, and then adds some more. Freedom Drive I provides the Compass with Brake Traction Control and a selectable LOCK mode. An Electronically Controlled Coupling is also on board, and it helps monitor wheel slippage. That way, it can automatically transfer torque to the axle that would benefit most from it. If conditions get even tougher, it can be locked 50/50 front/rear, which allows for added low-speed capability and control.
Freedom Drive II adds a selectable locking Off-Road mode with Hill Descent Control and grade-sensing features. When not in low-speed Off-Road LOCK mode, the torque is automatically adjusted on demand for added response and efficiency. That way, you are getting a boost to the crawl ratio when off-road, but not suffering for that extra capability during highway travel.
Will the Compass have off-road performance like the Wrangler? Of course not. As far as compact SUVs go through, the 2016 Jeep Compass has an unsurpassed off-road capability.
Driver Assist Technology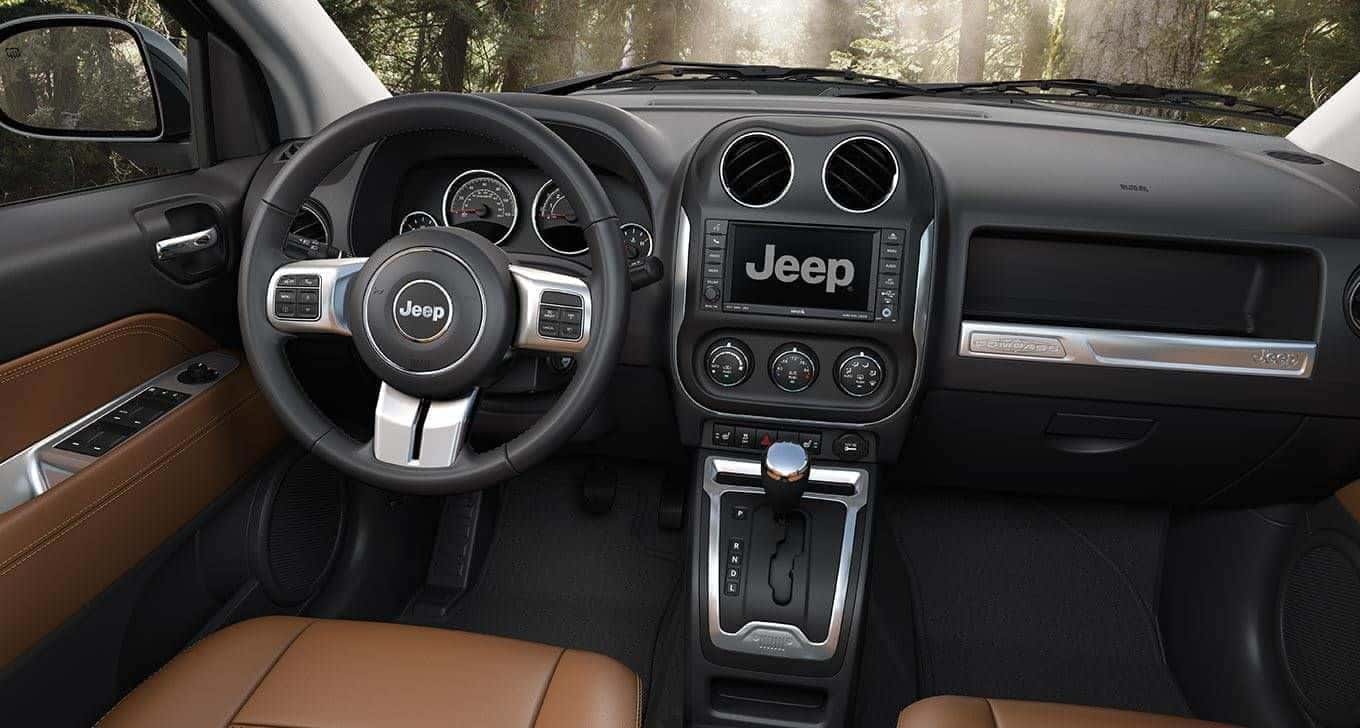 The driver assist technology that's wrapped into the Freedom Drive II package, like Hill Descent Control and Hill Start Assist, further enhance the Compass' performance. HDC helps monitor the throttle, speed, and braking on the Compass when going downhill. So if you are descending on a rocky decline, you can rest easy knowing the Compass has this system set in place to safely guide you down the hazardous terrain. HSA is extremely helpful for off-roading as well, and while it's not always wise to stop when attempting to ascend an incline off-road, it's still extremely helpful if stopped uphill in traffic on a paved road. This system will keep the brakes applied for a short time after you've removed your foot, and gives you time to accelerate.
That way, you don't have to worry about double pedaling the brake and gas to take off without sliding back into the person behind you, who is inevitably a little too close for comfort.
Trail Rated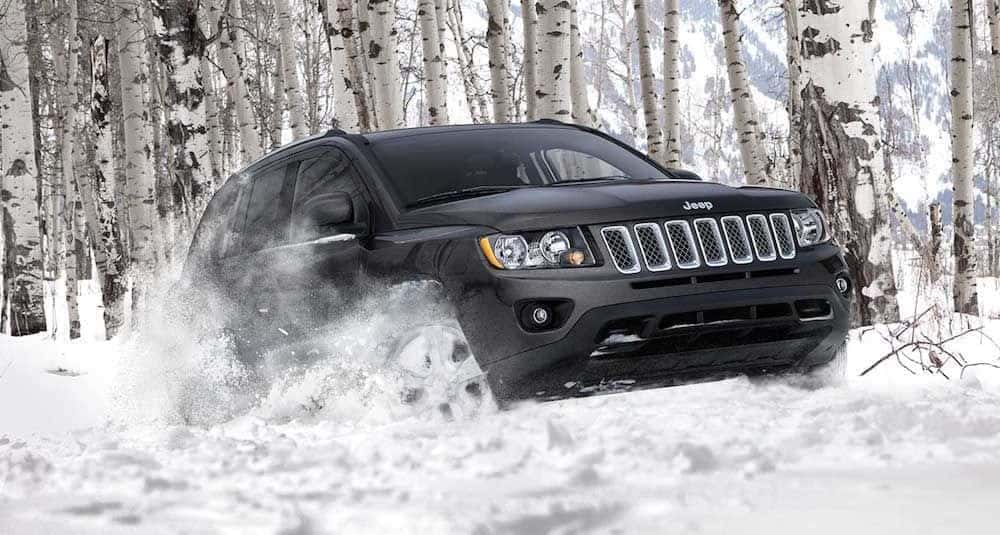 Jeep's Trail Rated badge is no joke, and it's a true testament to the brand's amazing off-road capability and prowess. In order for a model to earn a Trail Rated badge, it needs to successfully navigate through the famous Rubicon trail — which is arguably the most difficult off-roading trail in the country. In order to complete it, the Jeeps and their drivers must be proficient at traversing a multitude of terrains, such as water, mud, and rock. It's also a trail that pushes the design and performance of the Jeep itself to the limit, and it needs to have above-average traction, articulation, ground clearance, and maneuverability in order to complete it. If the Jeep isn't able to perform successfully in even just one of these areas, the Rubicon Trail is next to impossible to complete.
So when you see the Trail Rated badge sitting on the Compass, it's important to acknowledge the fact that it has successfully completed one of the toughest off-road trails out there.
Classic Jeep
Although new, the 2016 Jeep Compass is still a classic Jeep. How? Because of its off-road performance. Jeep leads the way in off-road capability, when it comes to small and mid-size SUVs, just like it has for the past 75 years. But, a lot of people don't know about models like the Compass because the Wrangler is typically the star of the show. While it may not perform as effectively as the Wrangler, the Compass is still a perfectly capable off-road machine. In fact, the other vehicles in the small SUV category are hard-pressed to beat or even match it.
Not to mention, the Compass also gets decent enough fuel economy so that it can still be used to take the kids back and forth to school. Making it not only capable, but versatile as well.