Update: Future Jeep Models Coming Soon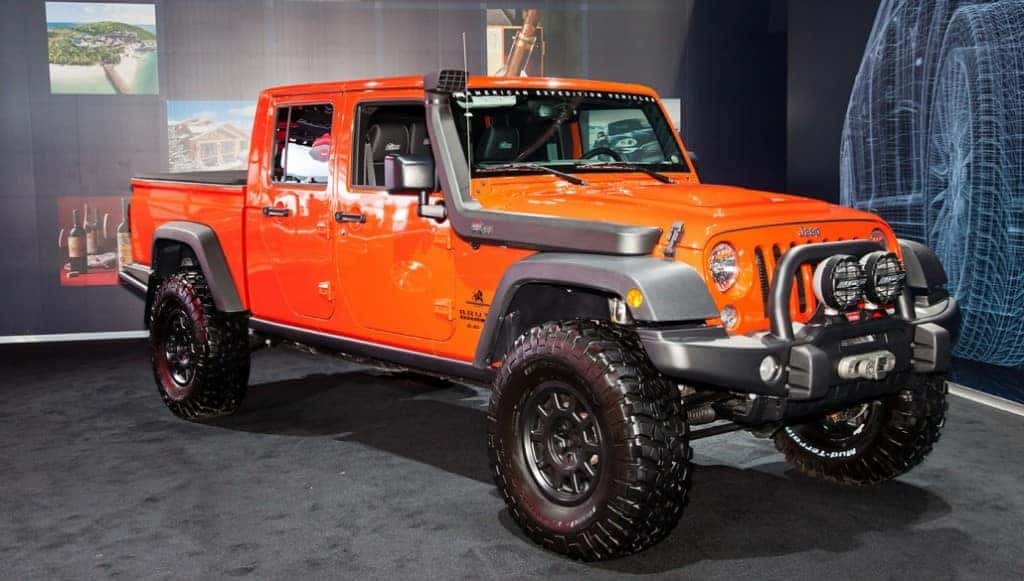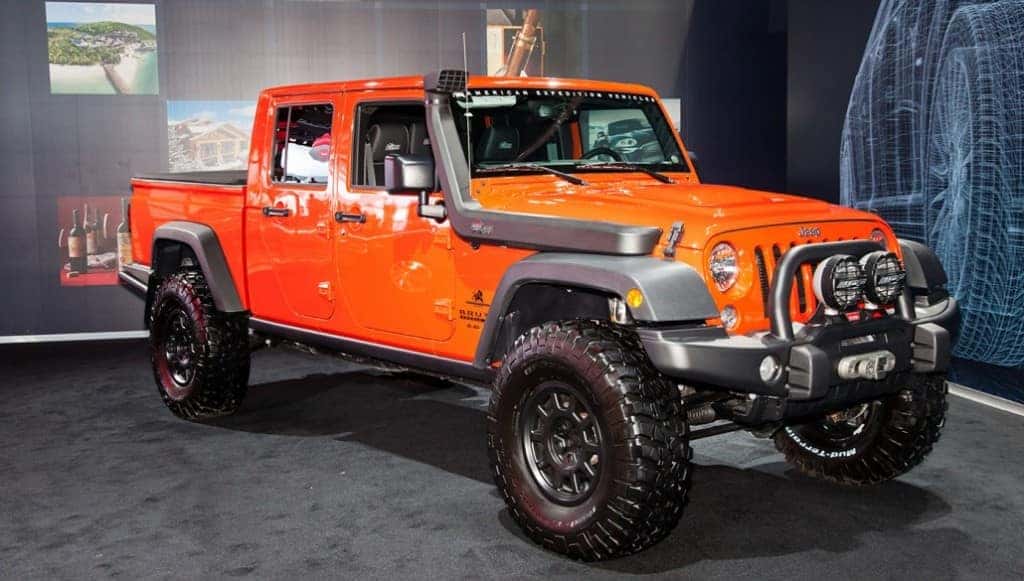 As one of the most beloved vehicle brands, Jeep vehicles hold a special place in our hearts as well. Today, we're looking ahead to some of the newest crop of Jeep vehicles that have been teased and rolled out with a prototype, but not yet released to the public. Engineered with the same passion and inspiring the same sense of adventure all Jeep vehicle do, these vehicles have us waiting on the edge of our seats for a test drive.
2019 Jeep Wrangler Pickup
Many eyes have noticed like we have, the upcoming 2019 Jeep Wrangler pickup for obvious reasons. For those that love the Jeep brand and pickup trucks, the return of the Jeep Wrangler pickup truck is the best of both worlds. If you're looking for a new truck, you might want to hold out for this vehicle slated to come out at some point in 2018.
From the shots we've seen of the 2019 Jeep Wrangler pickup truck, it appears that it will sport a fold-down windshield. A four door option that looks like the Wrangler JL with a bed, complete with LED headlights and sports the new fender-mounted turn signals. Spy photos revealed all these details and rumors suggest the 2019 Jeep Wrangler pickup is more than five inches narrower than the Ram 1500.
While not much has been spoken to the public about the Jeep Wrangler pickup truck, there's no denying fans are excited.
2019 Jeep Wagoneer & 2019 Jeep Grand Wagoneer
The 2019 Jeep Wagoneer has created a buzz as Jeep will re-introduce the Wagoneer nameplate for the first time since 1991. There's a market for a new small SUV option and a new large SUV option, so two new Wagoneer models could help Jeep expand past the Cherokee (small SUV) and Grand Cherokee (full-size SUV).
The previous Jeep Wagoneer was known for carrying a powerful V8 engine and having one of the longest production runs of any Jeep vehicle (nearly 30 years) as today late model Jeep Grand Wagoneers have become highly collectable and sell at more than the original value of the car. The new Jeep Grand Wagoneer might end up having third-row seating and be a complete 7-passenger SUV. This would be a first for Jeep, as they have never had more than 5-passenger vehicle on the market before.
Further rumors have expected the 2019 Jeep Wagoneer and 2019 Jeep Grand Wagoneer will include the 3.6-liter V6 Pentastar engine. FCA (Fiat Chrysler Automotive) has said that the Jeep Grand Wagoneer is capable of housing an engine that provides 400 horsepower using a 3-liter twin-turbo V6. The goal is to compete against the Range Rover SVR and be an additional option to the Dodge Durango, a brand owned by FCA.
This has been a six year process at this point, but the determination is that 2018 will finally be the year we see the re-debut of the Jeep Wagoneer vehicle. Whether the rumors or true or not is yet to be determined, but we're hoping for the best.
The Place to Find All Things Jeep
If you're looking to buy a new or pre-owned Jeep, there's no place like Kendall Dodge Jeep Chrysler Ram. Our professional staff awaits the chance to offer you information to make your decisions easier. Stop by for a test drive and see for yourself the difference of Kendall Dodge Jeep Chrysler Ram.  
If you're looking for a new vehicle or want to trade in, lease or sell your current vehicle, we can help. And you don't have to be a customer that bought with us to have a vehicle serviced in our service center. Our team is ready to handle any maintenance or repairs you may have, regardless of where you made your vehicle purchase. Just sign up for an appointment here. We look forward to seeing you out soon!