Used Dodge Durango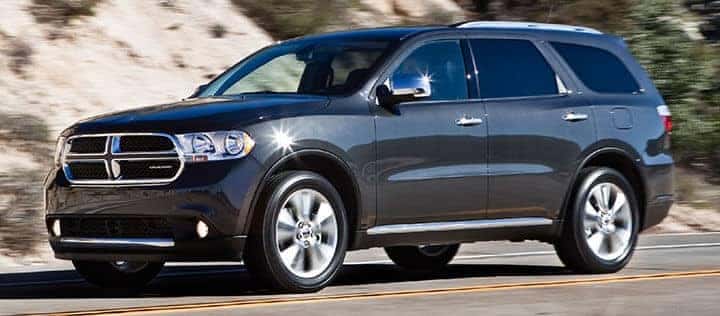 Searching for a suitable used car can be a long process for a family, as selection largely depends on the location and individual dealership. And when on a budget, a family-friendly car may not always meet expectations for modern drivers.
If you've found yourself in this situation, we've got a million reasons for you to choose a used Dodge Durango as your family's next vehicle.
Enhanced Safety
A used Dodge Durango will have all the safety features of a minivan in a stylish, performance-inspired package. The recent refresh in the 2011 and up models, which have enhanced safety throughout the cabin, as well as modern safety features like backup cameras and crash assistance, have made the Durango envy of other SUV manufacturers who seem more focused on offering less to those looking for more.
Incredible Reliability
When driving through any city across the U.S., you're likely to see a few older, used Dodge Durango SUVs alongside the newer, more refined models. The reason we service more Durangos than any other SUV at Kendall Dodge Chrysler Jeep Ram is because people they last far longer on the road than any comparable SUV or minivan.
Great Resale Value
As one of the most reliable, feature-packed, and safe cars on the road, a used Dodge Durango is gold for car buyers looking to upgrade to a newer model and save money by trading in their old model.
With used car buyers looking to save money, you'll find plenty of individuals and businesses willing to pay Kelley Blue Book value and higher for your used Dodge Durango.