The Wait for Jeep Beach is Over! Will You be in Daytona this Weekend?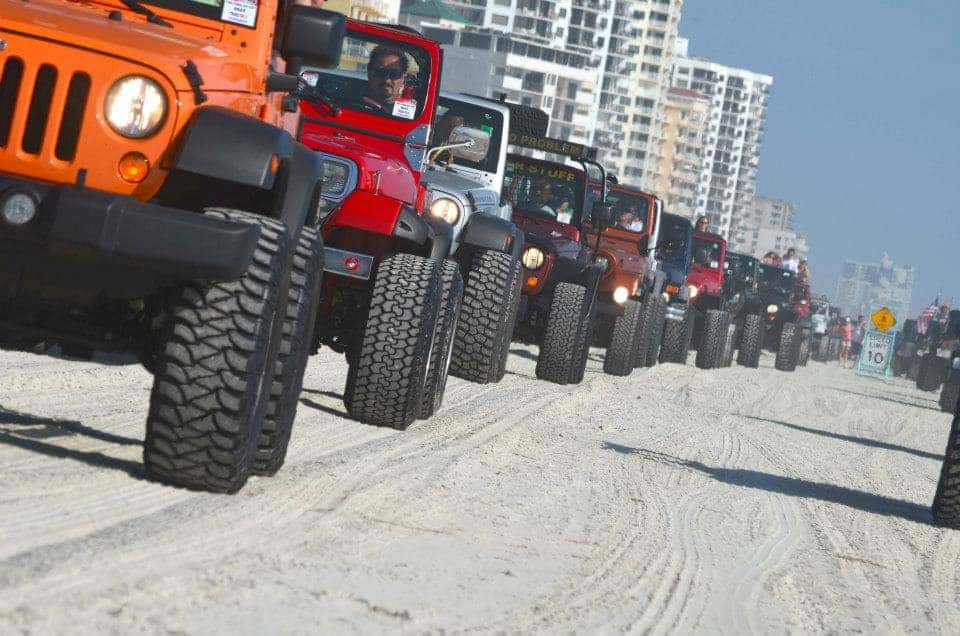 Jeep Beach is this weekend! Are y'all excited? We are. Jeep Beach is the biggest Jeep-only event in the Southeast U.S. It is lucky for us that it is only a four-hour drive from South Florida because it's definitely not an event many die-hard Jeepers want to miss.
Jeep Beach is an annual five-day event and various Jeep clubs, vendors and event organizers host a variety of awesome events. Aside from the awesome obstacle course at the Daytona International Speedway, parties and talkin' Jeeps, the event also includes the "World's Largest Jeep Beach Cruise," what could be better?
Jeep Beach Activities
Jeep group rides on Daytona Beach, one of Florida's last beaches to allow driving on the sand.
A massive obstacle course with climbing opportunities at the Daytona International Speedway.
Beach party and concert.
Block party and fireworks.
Dozens of vendors raffling off more than $150,000 in prizes.
You won't want to miss this event. If you are looking to purchase or lease a new Jeep before the event, we can help you out! Come down to Kendall Dodge Chrysler Jeep Ram or check out our entire Jeep inventory online here. Don't forget to share your Jeep Beach photos with us on our Facebook.