Want to Lift Your Truck or Jeep? Here are Some Things to Keep in Mind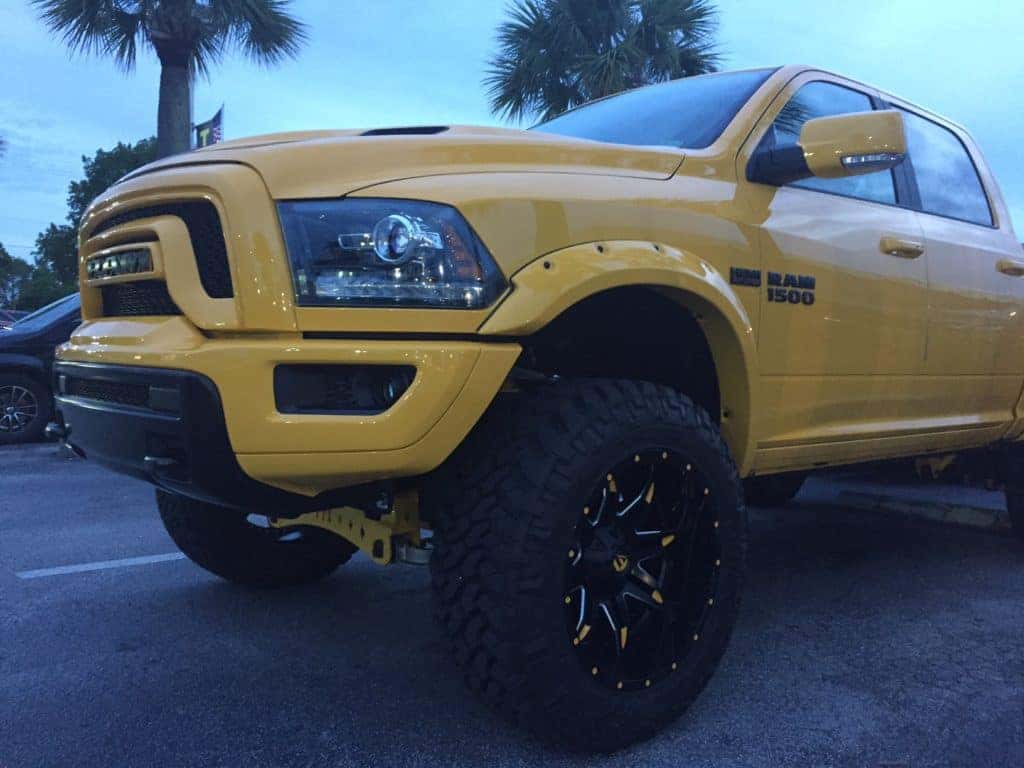 Truck and Jeep drivers tend to get lift kits for a couple reasons. The first reason being the driver is a serious and extreme off-roader who will be trekking through rough terrain quite a bit, the other reason is that they like the agressive look. Lift kits can be really beneficial and good looking, however there is a lot to consider when adding one to your vehicle. If you plan on adding a lift kit to your truck or SUV, check out some must know dos and don'ts below.
Basic Dos and Don'ts of Lift Kits
Do get a new lift kit from a reputable company like Mopar.
Don't purchase a lift kit used or without doing research on the company/brand before hand.
Do get the kit professionally installed.
Don't try to figure out how to install it on your own, especially if you have never done it before.
Do make sure you do your research so you purchase the right kit, size, and so on.
Don't buy the first kit you find or skip the research to know which size fits your needs (one-inch being the smallest), which kit fits your vehicle, and what type of kit is best for you.
Things to Keep in Mind
Aside from the dos and don'ts there are many things to keep in mind when searching for the ideal lift kit and having it installed. First of all, a lift kit is more than just a mechanism to make your truck higher. Usually with a lift you need new tires and wheels, sometimes a new suspension, and always you need someone to recalibrate your vehicle's computer.
Also, a lift kit will likely affect the drive of your vehicle. The higher you go, the rougher the ride, so expect the ride to be not as smooth.
Lifting and adding new tires, no matter how low or high, will affect your fuel economy. If you are one of those people that already complain about your truck or SUV being bad on gas, you may want to reconsider getting a lift kit.
Finally, keep in mind lift kits aren't cheap! Between the kit, the parts, the wheels and tires, and any other parts it will cost you likely over $2,000. Not to mention, you need to consider time and labor it will take a service employee to modify your vehicle.
We are not trying to discourage you from getting a lift kit. Lift kits can be extremely beneficial to someone who off-roads through rough terrain and they can look awesome. Just make sure to keep in mind the dos and don'ts, and get a good kit installed by a professional when you go to do it!
Need a new truck to lift up? We have plenty of "America's Longest Pickup Trucks"  at Kendall Dodge Chrysler Jeep Ram. Check out our inventory here. We can also install a lift kit or help you find parts to get one!
Photo source: Shutterstock