Welcome to Muscleville!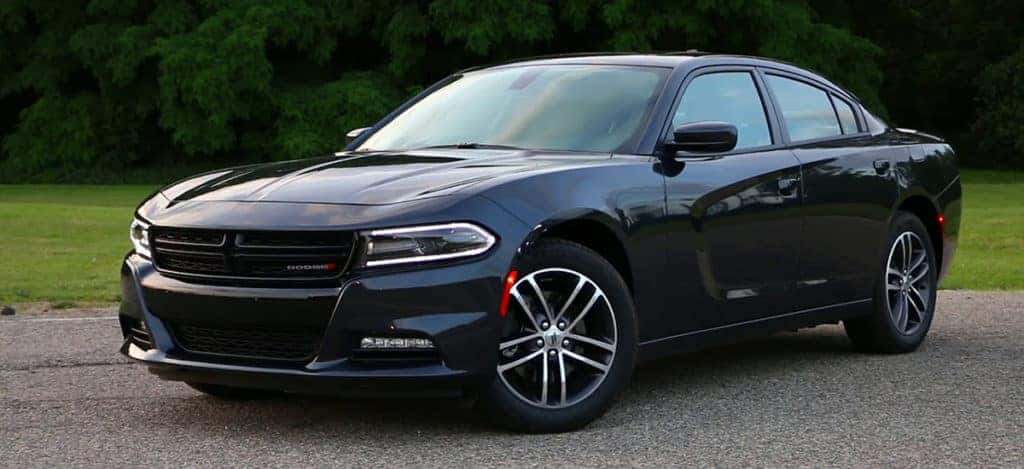 Photo credit: Dodge
If there was ever a time to buy a muscle car, Dodge's muscle car celebration has arrived with remarkable deals. The latest Dodge muscle cars available carry some of the best deals of the season and to showcase this, Dodge has launched a massive marketing campaign. In this fictional town, there are no rules against speeding, absolutely no fear of doing spinouts and donuts. This is definitely not the average everyday town in the U.S., but that's because the mayor is none other than Bill Goldberg, a former professional heavyweight champion wrestler, and NFL player. Goldberg joins the campaign to raise awareness of the fury and power inside the new Dodge muscle cars.
Step Into Muscleville, U.S.A.
Just watching all the fun the drivers of these 2019 Dodge vehicles have doing spin-outs and burning through the streets, not even the police officers holding their speed guns can hold back their smile. The only rule in this town is "Speed Thrills". This isn't a stretch of the imagination or something impossible to gain. Taking a spin inside a new 2019 Dodge muscle car or one of the powerful SUVs made by Dodge, like the 2019 Dodge Durango SRT.
Taking a closer look, sharp eyes would spot the movie theater is named the Hemiplex showing movies like "Burning Rubber Man," "The Scat Pack" and the next upcoming film is titled "Streets of Smoke." Throughout the town, different streets have their own funny and rich titles, including A closer look into the Muscleville streets will show names like Charger Lane, SRT Street, and the Hellcat Highway. The official campaign will introduce more commercials and advertising regarding the Performance Days sales event running through April 2019.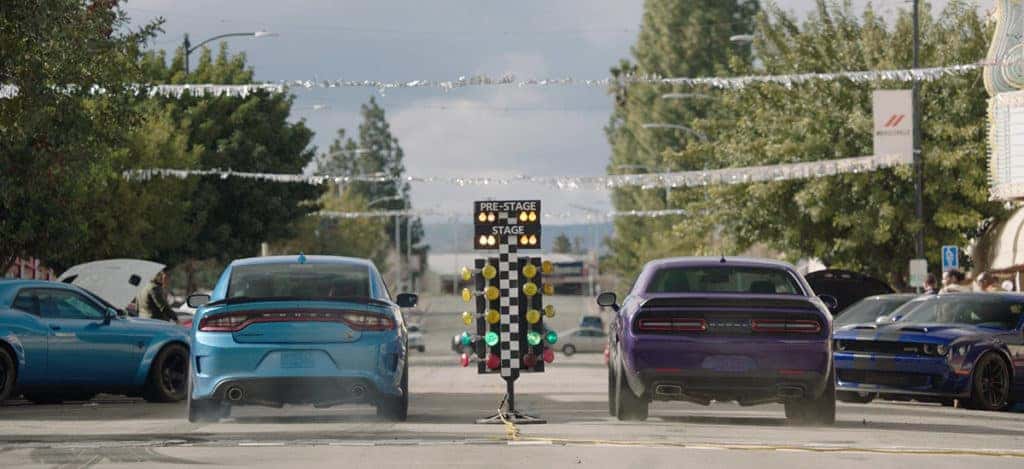 "There's no better time than Spring to kick off muscle car season. And what better way to celebrate our Dodge//SRT enthusiasts than to create a town just for them. In fact, our fans had the opportunity to line up on Main Street to meet the 'Mayor' and participate in the production, making them honorary residents of 'Muscleville,' a Dodge owner's paradise," said Steve Beahm, Head of Passenger Car Brands, Dodge//SRT, Chrysler and FIAT – FCA North America.
More From Muscleville
Two more commercials are expected to be released to promote the Performance Days sales event. The Muscleville campaign will run as long as the sales event, through April 2019. The fun of Muscleville is all in the joy the drivers have in showcasing these Dodge vehicles to their full-ability. The fastest place on Earth might be unreal, but the fastest vehicles on the planet aren't. Find out exactly what the drivers in the marketing campaign know. Nothing beats putting the pedal to the metal in a brand-new Dodge vehicle and test-drive the latest Dodge muscle and SRT vehicles today at Kendall Dodge Chrysler Jeep Ram.
Drive Dodge With Kendall Dodge Chrysler Jeep Ram Now
Rush over to Kendall Dodge Chrysler Jeep Ram to see our newest Dodge Charger vehicles available today. If you're looking for pricing options to allow you to buy what you want, our auto financing team can support you for any buying or leasing needs. If you need to sell or trade-in your current vehicle, that's all possible at Miami Lakes Automall, too.
Searching for a place to service, repair or maintain your current vehicle? Trust us to help you get your vehicle up and running like new with an online service appointment and visit to our service center. We look forward to seeing you soon at Kendall Dodge Chrysler Jeep Ram and providing an unmatched full-scale automotive experience. See you soon!