What's Behind the #GutsandGlory of Ram Trucks?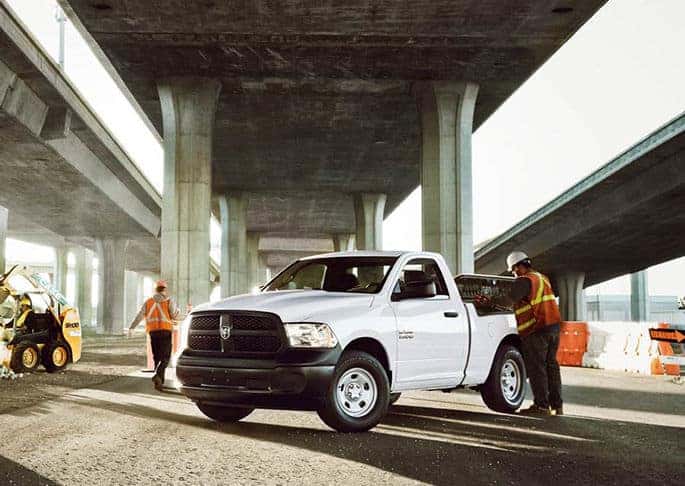 Even though the change happened more than 6 years ago in 2010, a lot of people don't realize that Ram Trucks is its own brand and is no longer Dodge Ram. It's easy to understand the confusion though, the Dodge Ram name was used from 1981 to 2010.  
Why the split? After the reorganization with Chrysler after 2008, the new Chrysler-Fiat brand wanted to separate the Dodge and Ram brands so that they would each have their own Corporate Average Fuel Economy numbers. Unlike Dodge, which sells sedans, SUVs and minivans, Ram is dedicated to trucks and cargo vans.
Though the first time the Dodge Ram name was used was in 1981, Dodge had been making full-sized D-series pickup trucks since the 1930s. The first official Dodge Ram truck created in 1981 was actually just a redesigned D-series pickup and it was given its name from the Ram hood ornament that was placed on the first Dodge vehicles in 1933.
Ram began making a name for itself in 1989 when it received a the first Cummins Diesel engine, which was much different than the diesel engines used on Ford and Chevy at the time. The original 1989 Cummins engine was a huge 5.9-liter inline six-cylinder engine that put out 160 horsepower and 400 foot-pounds of torque.
Fast forward to today, and the Cummins engine is still a big selling point for Ram trucks. Currently, Ram is now fourth-rated truck in the United States according to Car and Driver and Ram trucks have been Motor Trend magazine's Truck of the Year five times; in the second generation, third generation, fourth generation, and current generation.  
#GutsandGlory