Which Jeep Wrangler Top Fits You Best?
For those who know they want a Jeep vehicle, they've made a sound choice. Jeep is one of the most popular brands for good reason. Jeep vehicles provide high ground clearance practical for going over puddles, fit for off-roading driving and aren't the typical vehicle on the road. Every Jeep Wrangler is eye-catching, fun and designed for adventure. So, now the only question for Wrangler buyers is which Jeep to decide on?! Hardtop? Soft top? There's no wrong answer. Just what the driver prefers and then making sure to enjoy what owning a Jeep is all about! Let's go over those details that separate the different top options.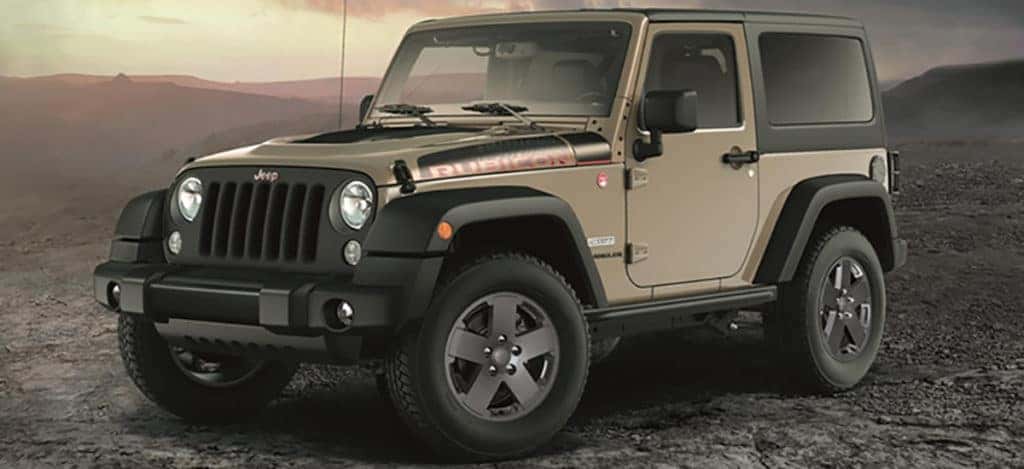 HardTop Jeep Wranglers
For drivers that want a secure, protective top on their Jeep Wrangler, there's no better choice than the hardtop. Typically, hardtops are very quiet and also provide more space than soft tops. The hardtop should be able to last the entire duration of the vehicle's life. For drivers who don't intend to remove their top often, they are sure to appreciate the practically of the hardtop. They are sturdy, but harder to take off. Hardtops provide available supportive roof racks that are perfect for adding a bicycle or kayak. When deciding on whether or not to side with a hardtop, there's no debating that they have more pros than cons.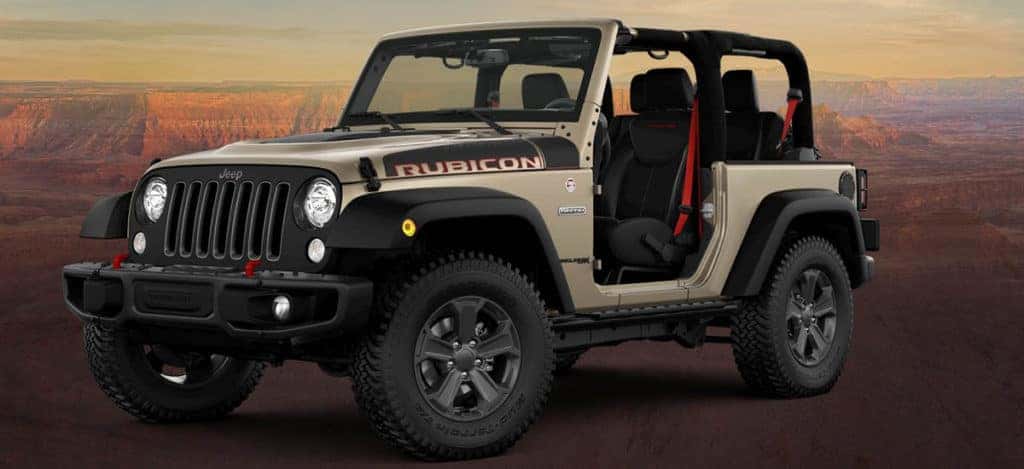 Soft Top Jeep Wranglers
Soft top Jeep vehicles have their definite pros. There's less of a struggle to remove a soft top off the newest generation 2018 Jeep Wrangler JL. The designers of Jeep made sure to allow drivers an easily accessible top removal process that can be done with one person less than ten minutes. Soft tops might end up having to be replaced at some point, but they are considerably less expensive than a hardtop. Soft tops are able to be stored away inside the Jeep, unlike a hardtop. There's pros and cons to both, but they come down to preference for the owner.
Sky One-Touch Power Top
This is a brand new addition that offers Jeep Wrangler owners half a hardtop and half a soft top. The Sky One-Touch Power Top provides a simple button to allow easy access to open up the roof and let the sunshine in. This is the perfect option for those that want a convertible-like Jeep Wrangler. The protective Sky One-Touch Power Top allows for proper opening and closing with sensors that ensure the top doesn't move over any object in the way. The top is secured safely every time and works like any other Jeep top, but is much easier. There's only one issue with the Sky One-Touch Power Top – limited availability, but that's only a temporary issue. The Sahara and Rubicon four-door trims are also the only models that come with this new technology. The cost for the Sky One-Touch Power Top is an additional $3,995, but trying out this optional feature will make a believer out of any potential buyer. It's hard to put a price on this kind of accessibility. There's three options for Jeep Wrangler tops and all of them are fantastic in their own way.
Test Drive the Latest Jeep Vehicles With Us
Looking for a place to test-drive and see for yourself what you like most? Kendall Dodge Chrysler Jeep Ram is the place to be. Our professional staff is happy to help and we love our Jeep collection and you will, too. From new 2018 Jeep Wrangler vehicles to pre-owned Jeep Wrangler vehicles, there's something for everyone. Check with our sales department for any buying or selling needs you have.
If you're experiencing any trouble with your current vehicle, we offer repairs and our service team is knowledge. We also take trade-ins and can help sell your vehicle if you want. Stop by today!
Photo credit: Jeep