Why Leasing Makes Sense For So Many Ram Truck Shoppers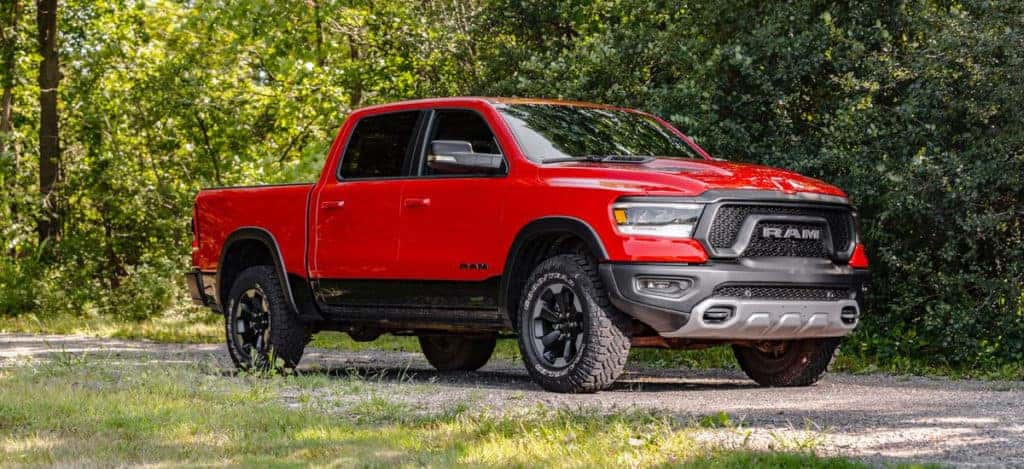 Photo credit: CarandDriver
Despite the effects of the financial shutdowns this year, many dealers are noting improved sales this summer. Perhaps no other segment has grown in popularity as much as pickups. The competition among brands is also heating up with the Ram 1500 working its way back to overtake the Chevrolet Silverado among sales, just like it did last year. The most popular choice was the Ford F-150, but Ram has not slowed down in its approach to gain the top spot. After finishing second in overall sales in 2019, the Ram brand has unfinished business. Edmunds, a well-respected business that studies and offers analysis reviews for shoppers, has noted some of the changes Ram has done as of late.
Ram Focuses On Leasing For Shoppers
Ram has noticed that not all customers are looking to purchase any new vehicle. Between the steep asking prices for some of the luxurious high-end vehicles, there has been a lot of intrigue in leasing. Leasing is the choice for many customers due to the flexibility it provides customers. Drivers can opt to keep the vehicle when a lease ends or go into a new lease with a new vehicle. Both sides are a win for a customer; if they stay with the vehicle, they already know and love their current ride. If someone is not happy about their lease, they can opt-out of the vehicle for any other vehicle. Maybe the driver wants to add a brand new vehicle altogether or lease the newer version of the vehicle they leased. The new-generation Ram trucks brought in a new level of luxury that customers have enjoyed since the release of the 2019 Ram 1500. 
The Results of Leasing
In 2019, 33% of Ram 1500s were reported to be leased. It's an efficient way to get the buyers the trucks they need, without having any financial difficulty at the manufacturing level. A recent Edmunds study found that over the last decade of truck sales, the Ram brand did not account for nearly as many leases. Starting around 2012 through 2019, Ram pickup leases have grown. In fact, Ram has more than doubled the number of leases compared to Chevrolet in recent years. By comparison, the Toyota Tundra and Nissan Titan pickups are two vehicles that have not had many leases. This move by Ram has added more customers, greater sales, and added more loyalty through more customers getting to experience the brand. 
For customers that want to always ride in the latest and greatest vehicle, they can choose leasing as the way to go. Most people save more money per month with a lease than with a purchase. So it depends on the plan a person has when opting to gain a new vehicle. To start on the journey to gain a new vehicle, talk with us at Kendall Dodge Chrysler Jeep Ram.
Find the Newest Ram Trucks With Our Help Today
We love our collection of Ram pickups. Are you hoping to drive the all-new 2020 Ram 1500? We also carry the newest Ram Rebel, so our customers can experience all the off-road fun today! Come to us and check out our new Ram truck inventory. We are ready for trade-ins and selling vehicles as well. We're ready to provide a solution for our customers and ensure a stellar experience the whole way through.
Don't deal with the problems of a vehicle in need of repairs this summer. Allow us to get your vehicle back into shape with a simple online service appointment. We can get started on making you a happy customer. Stop by today at Kendall Dodge Chrysler Jeep Ram!