Will the Latest-generation Ram 1500 See a Refresh Already?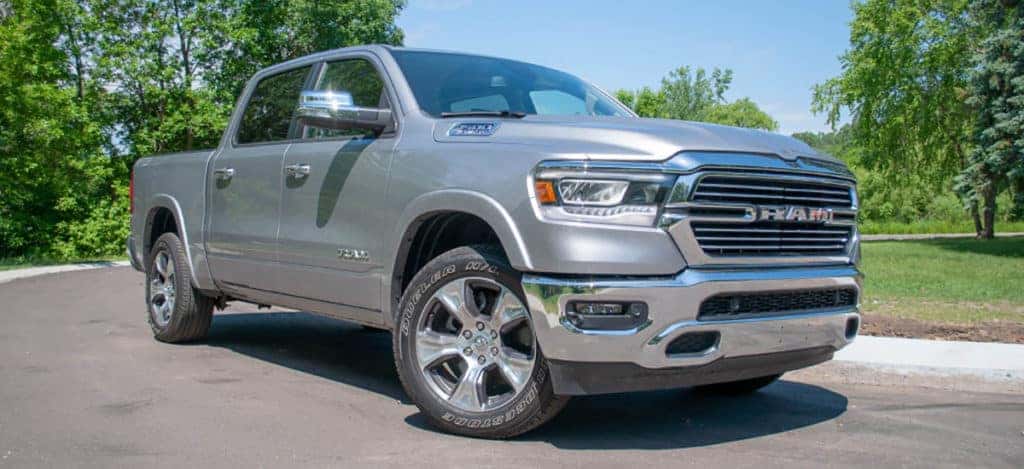 Photo credit: FCA
Could the Ram 1500 pickup be the next the vehicle that Fiat Chrysler Automobiles (FCA) decides to refresh? The Ram 1500 has only been in production for a little over a year and a half, but FCA CEO Mike Manley has already seen room to improve their Ram champion pickup. The second-most popular truck option among customers in 2018 and halfway through 2019 is not immune from improvement. With Ram still producing their previous generation pickup, the rebranded 2018 Ram Classic, they aren't out of options customers love. Now in its second year as the 2019 Ram 1500 Classic, FCA has grown warm to the idea of producing more options for their pickup buyers. So, another refresh might come for the Ram 1500 Classic as well.
How Ram Is Different
This is breaking away from the traditional call of automakers to only make changes to vehicles when needed or after recalls or every four to seven years when they introduce a new generation. Ram is thinking about breaking the mold and adding a refresh to a pickup that only became widely available in April 2018 and its lower-tier option in the Ram 1500 Classic. No other details were given by Manley or his team. The Ram 1500 Classic has a low cost of just $29,340 MSRP (plus destination fee) for the Tradesman trim with the powerful 3.6-Liter Pentastar V6 engine that offers 305 horsepower and 269 lb-ft of torque, which is more than enough to be a solid work truck. For just under $6,000 less than the base trim 2019 Ram 1500, we know what a bargain for our customers this pickup can be. Get a full-size pickup at mid-size prices thanks to the makers of Ram and FCA, who want to keep this option going. Ram has given the Ram 1500 Classic its own special-edition with the Warlock edition earlier in 2019. We expect the Ram 1500 Classic to do well because it is a quality vehicle and has a great price. 
Why Buy Ram?
For those who want to opt for the all-new 2019 Ram 1500, we know why they should as well. The 5th generation Ram 1500 has already won multiple awards and the first year of existence. The 2019 Ram 1500 has won over drivers and critics support thanks to a tremendous overhaul of its interior and make-up. The MotorTrend Truck of the Year three times since 2013, including this year's win, the 2019 Ram 1500 is also improved in other ways. If that's not a great reason to buy Ram, keep in mind all that FCA and Ram have done to raise the value of their Ram 1500 pickup. The addition of a full-long touchscreen (yes, really 12-inches) is just the start. 
Lighter and faster thanks to a reduction in the weight of its steel frame, owners will notice this right away. The all-new Ram 1500 is also more fuel-efficient. There has been a wave of positive changes for the premiere Ram pickup. So where to go to experience all that Ram has to offer? The best place to drive away in a brand-new 2019 Ram 1500 is with us. 
Car Buying Has Never Been Easier
The all-new 2019 Ram 1500 and 2019 Ram 1500 Classic have sold about as well as about any pickup on the market. We help our customers find the vehicle that they want most with our experienced sales team. Come find over new 250 Ram trucks and a fantastic selection of pre-owned Ram pickups. If you are thinking about buying a new or used vehicle, we can help. We also accept trade-ins, help with selling and leasing. this summer, don't wait for a deal, come and drive them with our help today! 
Not sure if you can handle all the maintenance your car requires? We can assist with car repairs as well. With a simple service appointment, our service team can handle the job so you don't have to. Please come check us out today and we'll be here to make your automotive experience wonderful!