Windshield Wiper Maintenance and Upkeep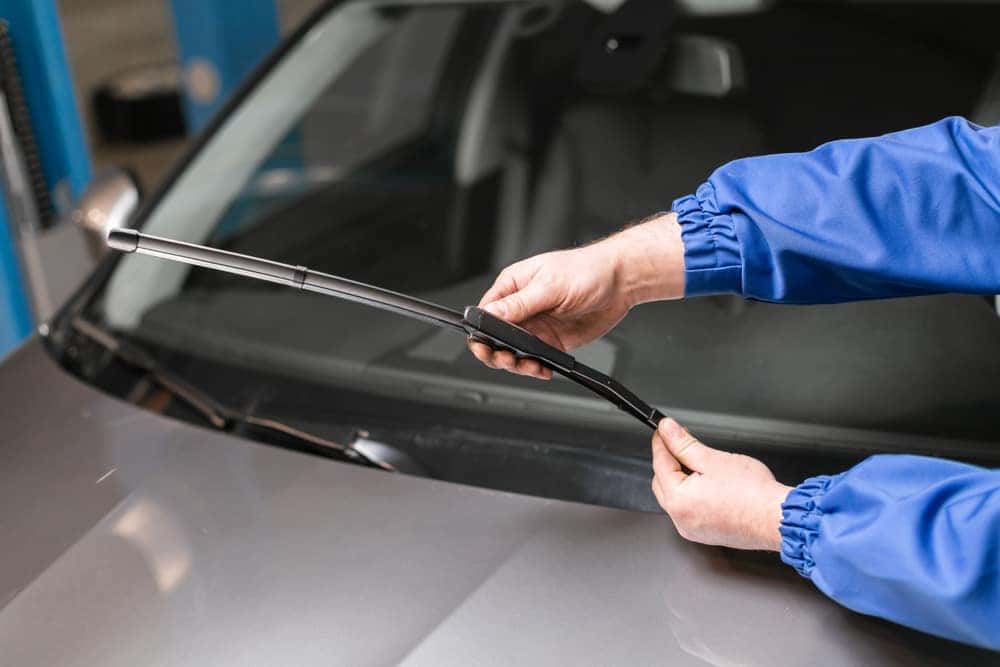 Windshield wipers are a very important part of your vehicle, but most people fail to give them any attention. They require frequent maintenance and upkeep just like any other part of a vehicle and are just as important to keeping a driver safe as many other features that are more popularly recognized.
Windshield Wiper Maintenance
For regular maintenance of the windshield wiper aspect of a vehicle, it is recommended that replacing your windshield wipers every six months will always keep you on track without having to worry about being stuck in a situation where you need your windshield wipers to be working properly. The best examples are when driving in heavy rain or snow, visibility is low, and just as you start to get desperate, the windshield wipers don't work and you don't remember the last time you changed them. That's a scary situation no one wants to be stuck in.
You can take simple steps to make sure this does not end up happening to you though – It will also save you a lot of future stress. All you need to do is simply keep up the maintenance and periodically check each windshield wiper. A proper and simple way of just checking in on your windshield wipers is to lift them up and then run your finger down the rubber edge of the wiper, to check and see if there is any rubber that is chipped or jagged. After doing this, definitely take the extra time to properly clean the wipers by using a moist towel or rag with windshield fluid or glass cleaner.
Wiper Blade Variety Options
Knowing and understanding which windshield wipers are a good fit for your vehicle could be confusing, especially without knowing all your options.
There are actually a total of three different types of windshield wipers you can choose from. The first being conventional frame-style wiper blades, which is the most common and least expensive option. With that this being said, although they are the least expensive, they don't do the best job of keeping off snow and sleet – So if you know the climate you're in is prone to snowstorms or heavy rain, this style of wiper wouldn't be very suitable
The Hybrid blades are the second most popular of all three blades. These blades are very similar to the conventional frame-style wiper blades with the only difference being an outer shell. This outer shell actually creates more of a low profile with a sleek design that is better for dealing with any climate, such as heavy rain, which makes it more suitable for a wider audience looking to buy new windshield wipers.
Lastly are beam-style wiper blades; these are the most expensive, but for a good reason. If you're looking for a great set of wipers that will last you a very long time and endure any extreme of rain or snow, then these wipers are definitely something to consider investing in. Their one piece design that uses either double rubber or silicone to is assured to that these blades keep the snow and rain off of the windshield. Even though they may be expensive, these do last the longest, which will in turn save you from having to replace them as often.
Replacing Windshield Wiper Blades
To proceed with the replacement of windshield wipers, there are going to be a few steps to follow in order to have a hassle-free and easy experience when applying new wiper blades to your vehicle. First off, you're going to need to remove your old wipers from the vehicle. To do so, all that needs to be done is a gentle lift of the wipers directly away from the windshield. You're then going to push down on a tab that is located on the under part of the wiper when doing this; this tab is going to be small and is located on the underside of where the wiper meets the wiper arm. After that, you're going to need to pull downward and slide the blade off of the arm.
Once the blade is off, you can finally go forth with putting your new wipers on. Start by simply taking the new wiper blade and sliding it onto the arm – it should be a tight and snug fit. As you finish this, there should be a clicking noise that represents when the blade is locked into place properly. You can then steadily lower the arm back to its spot on the windshield.
Remember to do this for both wipers and make sure to check if the wipers are functioning properly before getting on the road. A good tip to remember is to always replace both of your wipers as a set instead of just changing or replacing one of them. If this hands-on do-it-yourself plan is not for you and you're wary about not installing the wipers properly, there is always the great option of going to your car dealership and having them do all the dirty work – An added bonus would be purchasing the windshield wipers from the dealership.
Refills
If for some reason buying a new set of windshield wipers is not your desired option, there is an inexpensive way to do a quick replacement of your wipers. Although this method isn't as recommended or as effective as buying a new set of wipers, some people may prefer this quick fix. You just merely replace the rubber portion of the blade, this is called a wiper refill or insert. This, again, does not actually fix your wipers problem; it simply prolongs the need to fix the issue, and in the end the refills are more difficult to deal with. So if you have time and are willing to purchase a new pair of windshield wipers, that would be your best and safest bet.
If you're looking to have a professional apply these windshield wiper blades head over to Kendall Dodge Chrysler Jeep Ram and the car maintenance and service staff will be more than happy to do so.
Photo Source/Copyright: Shutterstock.com/Fusionstudio