Wrangler JL's New Mild Hybrid Engine Fuel Economy Released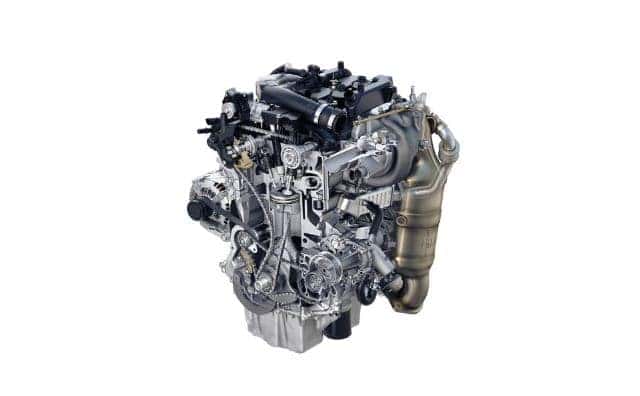 Jeep revealed the incredible redesign of the Jeep Wrangler in November 2017, and we've been waiting more details ever since. Just recently, Jeep finally announced the fuel economy of their completely new engine, the 2.0-liter turbocharged four-cylinder engine that features eTorque technology.
The fuel economy of the new 2.0L turbocharged four-cylinder engine is 23 mpg in the city, 25 mpg on the highway and a combined city/highway fuel economy of 24 mpg, which is excellent for such a capable off-road SUV.
The new engine is a significant new change for the Jeep brand because it is the first time that the brand has adopted mild-hybrid technology for one of its engines. Mild hybrid technology means the powertrain system is composed of an engine as well as a battery, and the battery can handle some engine functions, which improves the engine's fuel economy.
In addition to fuel savings, the mild hybrid system is also beneficial because it increases the vehicle's torque as well. The 2.0L engine provides 270 horsepower and 295 lb-ft of torque, which is a great amount of torque for rock crawling and towing. Towing numbers for the Jeep Wrangler JL haven't been released yet.
In addition to the new engine option, buyers of the Jeep Wrangler JL also have the option of a 3.6-liter V6 engine and in 2019, there will be the option of a 3.0-liter EcoDiesel engine. The fuel economy of the 3.6-liter V6 engine is 18 mpg in the city and 23 mpg on the highway, and the fuel economy of the EcoDiesel engine still hasn't been released.
There's no question that the Jeep Wrangler is the go-to Jeep for people that love to go off-road and explore. The Wrangler comes standard with four-wheel-drive and it has a number of features that make it an excellent off-roading vehicle. The Wrangler JL has a great ground clearance, excellent off-road angles and a number of various hood, window and door configurations that make it unlike any other vehicle on the road today.
If you are on the market for a Jeep Wrangler, the Jeep Wrangler JK and Jeep Wrangler JL are both available at Kendall Jeep. We are one of South Florida's largest Jeep dealers and we have a huge selection of Jeep inventory, including the newest models. Kendall Jeep also has an excellent parts department and a reliable service department, so we're able to help you with any Jeep needs!