All-New Ram 1200 Joining the Lineup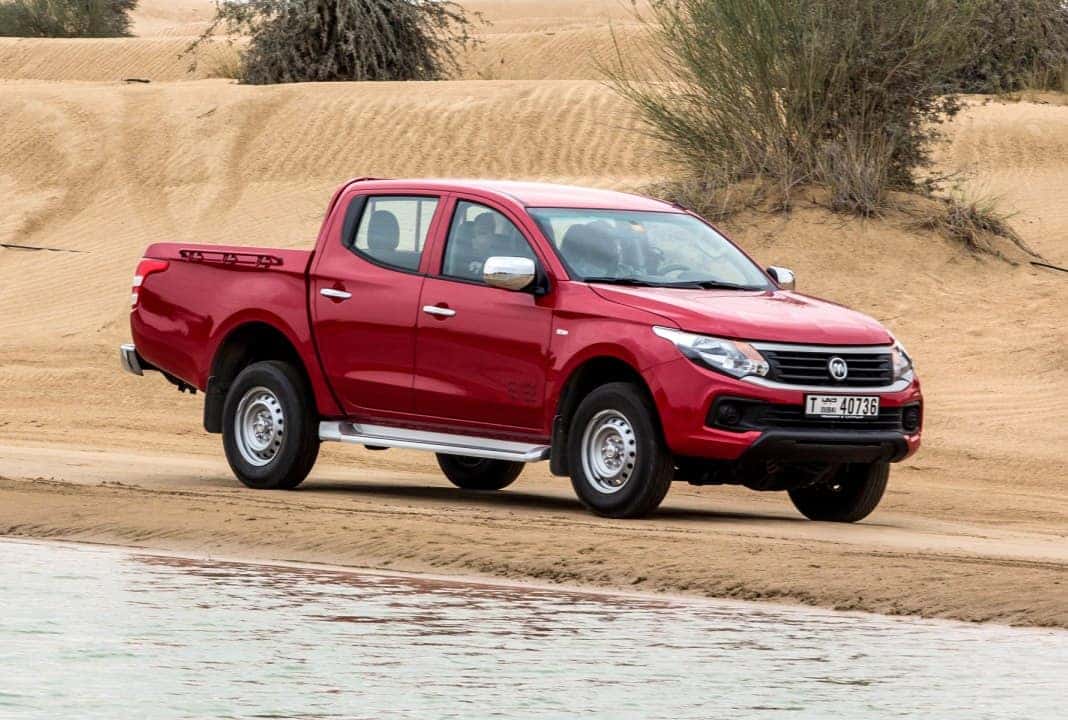 Ram is working on crafting all the final points for its latest creation, arriving in the United States for the first time. The all-new Ram 1200 pickup is creating a new lane for buyers who want the power and luxury of Ram, but not at the expense of having too much of a good thing. The Ram 1200 will be that right fit as the Ram 1500 is a full-size pickup, the mid-size pickup, like fellow Stellantis brand, Jeep, offers with its Jeep Gladiator truck. The Ram brand will now have an option that fits the agenda for customers who want the use of a truck, but don't need all the strength offered in the segment, but just enough. As with any Ram truck, they will gain the most innovative and posh interior with tons of new technology. We've speculated that Ram would offer more, but we definitely know this isn't a rumor any longer.
Ram Expanding Lineup In 2022
The next play for Ram is introducing this to Americans, as the world has had their time with an option just like this, known as the Ram Toro elsewhere, but finally will be brought to the United States. The Ram 1200 pickup is set to be produced in the local Jeep factory, offering two option powertrain choices. The 1200 will allegedly have a gas and diesel engine option. The 2.0-Liter, four-cylinder Tigershack powertrain offers 160 horsepower and 148 lb-ft of torque. The second choice is a Multijet II turbo diesel with a greater horsepower outlet at 203-horsepower with an impressive 326 lb-ft of torque. These options are solid for both the consumer who wants something striking and something stable. The expectation is the Ram 1200 will debut before the end of 2022, but how much horsepower will this pickup offer?
Powertrains of the Upcoming Ram 1500?
The Ram brand will up those numbers when the vehicle is officially released. There will be hybrid trims that come out that could use the smaller 1.3 or 1.5-Liter turbocharged gas engine with standard four-wheel drive. Thinking a new Ram pickup might be the ideal choice to help grow a business or launch a new one? Want to have more space to haul nearly anything when needed? Come and see the options we have both new and pre-owned choices here at Kendall Dodge Chrysler Jeep Ram ready to go. The 2022 Ram 1500 was recently named on Car and Driver's 10Best List and offers customers exactly what they need to enjoy a pickup experience unlike any other!
Shop New Ram Pickups With Our Help Today!
We're all about helping our customers enjoy their shopping experience. We have a friendly and passionate sales team that will make your buying, leasing or selling needs easy for any of our new vehicle inventory, including the brand-new 2022 Ram 1500. We're happy to be your dealership home. Considering a used vehicle? We have a whole bunch for others to choose from.
Don't forget we have a trained service team that can help with an online appointment to get started on all maintenance work and repairs. At Kendall Dodge Chrysler Jeep Ram, we know what it takes to provide a worthwhile experience. Allow us the pleasure to help you today!