Buying a Discontinued Jeep: Commander, Compass, Patriot, and Liberty
Disheartened by the discontinuation of certain Jeep models? You can still find many of them at your local Jeep dealers, even if you have not actually seen them on a the road in a while.
After all, there is way more to the Jeep line than the ever-popular Jeep Cherokees and Wranglers. If you are one of those consumers who likes a recognizable brand, but wants something a little different when it comes to the model, you're in the right place.The question is, which Jeep model is right for you? Let's take a look at the Commander, Compass, Patriot, and Liberty, all among the most recent Jeep retirees and compare what each one has to offer.
It's good to have options and Jeep has plenty for you to consider in an impressive range of models, trim levels, and price points.
The Jeep Commander Leads the Pack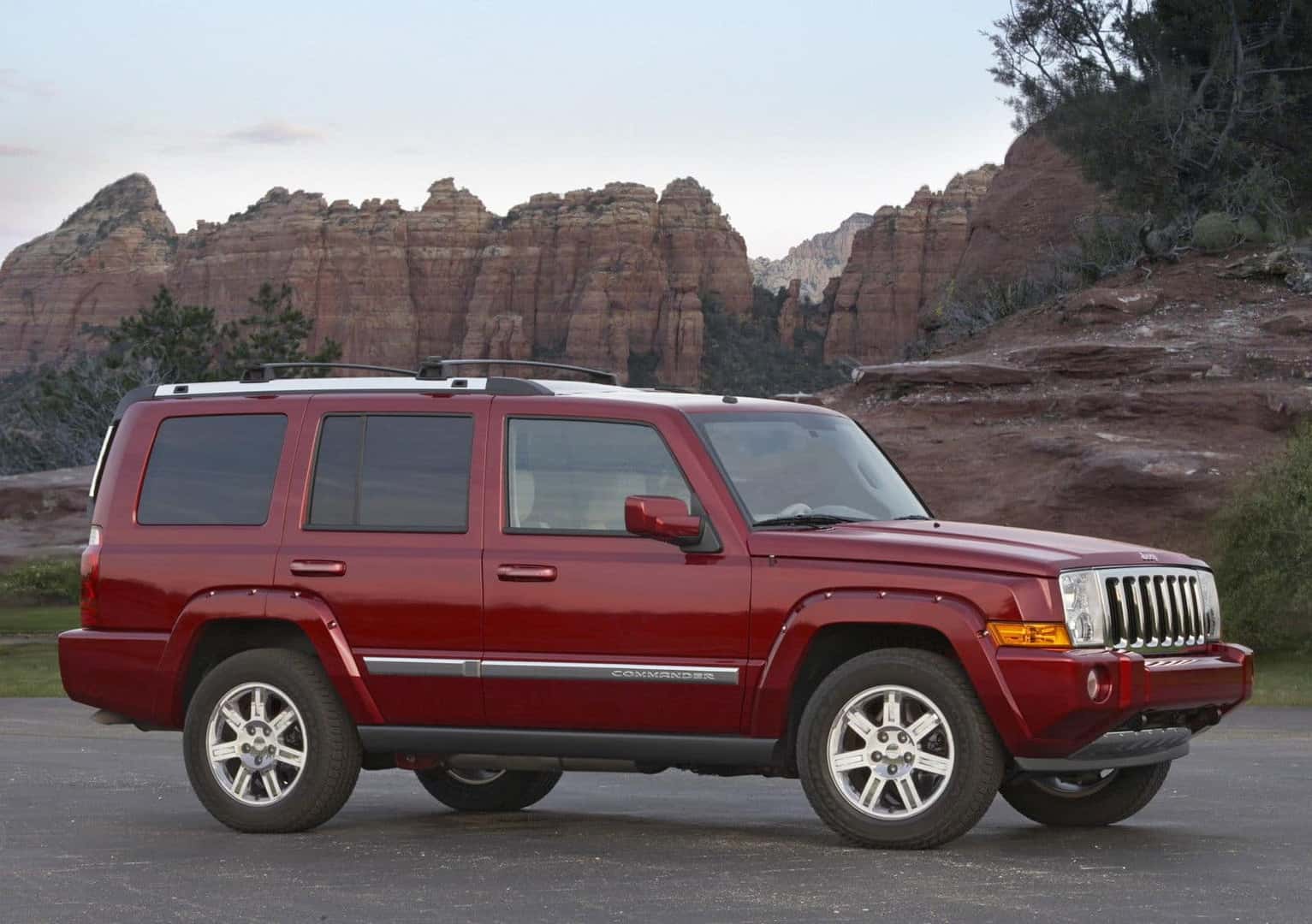 Commanding respect on and off the road since its initial release in 2006, consider driving a 2010 Jeep Commander, the last model year before it was finally pulled from the assembly lines.
Depending on how many people you cart around on a regular basis, the seven-seater Jeep Commander offers ample space and seating. If carpooling kids is like second nature to you, then the Commander is what you need to get the job done.Typical of traditional SUV styling, the Commander is big, boxy, and robust. Some consumers have reportedly mistaken it for a Hummer, partly because of it's seven-slotted grille but also because, as accessible as it is, it does look a bit imposing. It lives up to its name.
Equipped with a 5.7-liter Hemi, a drivetrain that first came available on the Commander in 2009, the Commander generates 357 horsepower with 389 lb.-f.t of torque. But, there is also the standard engine option, which comes in the form of a 3.7-liter V6 engine, a bit on the sluggish side at 210 horsepower. Both drivetrains are operated by the single standard five-speed automatic transmission. Honestly, if you need seven seats, you likely need more power to perform your tasks and safely shuttle your precious cargo between practices. Go with the Hemi and drive confidently, knowing that the Commander earned outstanding safety ratings, including five stars from governmental crash tests.
Or ditch the road for some all-terrain adventures instead. The Commander packs serious off-roading capabilities with optional off-road powertrain components and supports, along with three available four-wheel drive systems. Originally priced between $31,575 – $42,830, there are even more affordable used and certified pre-owned options at your local Jeep dealers.
The Jeep Compass Takes Direction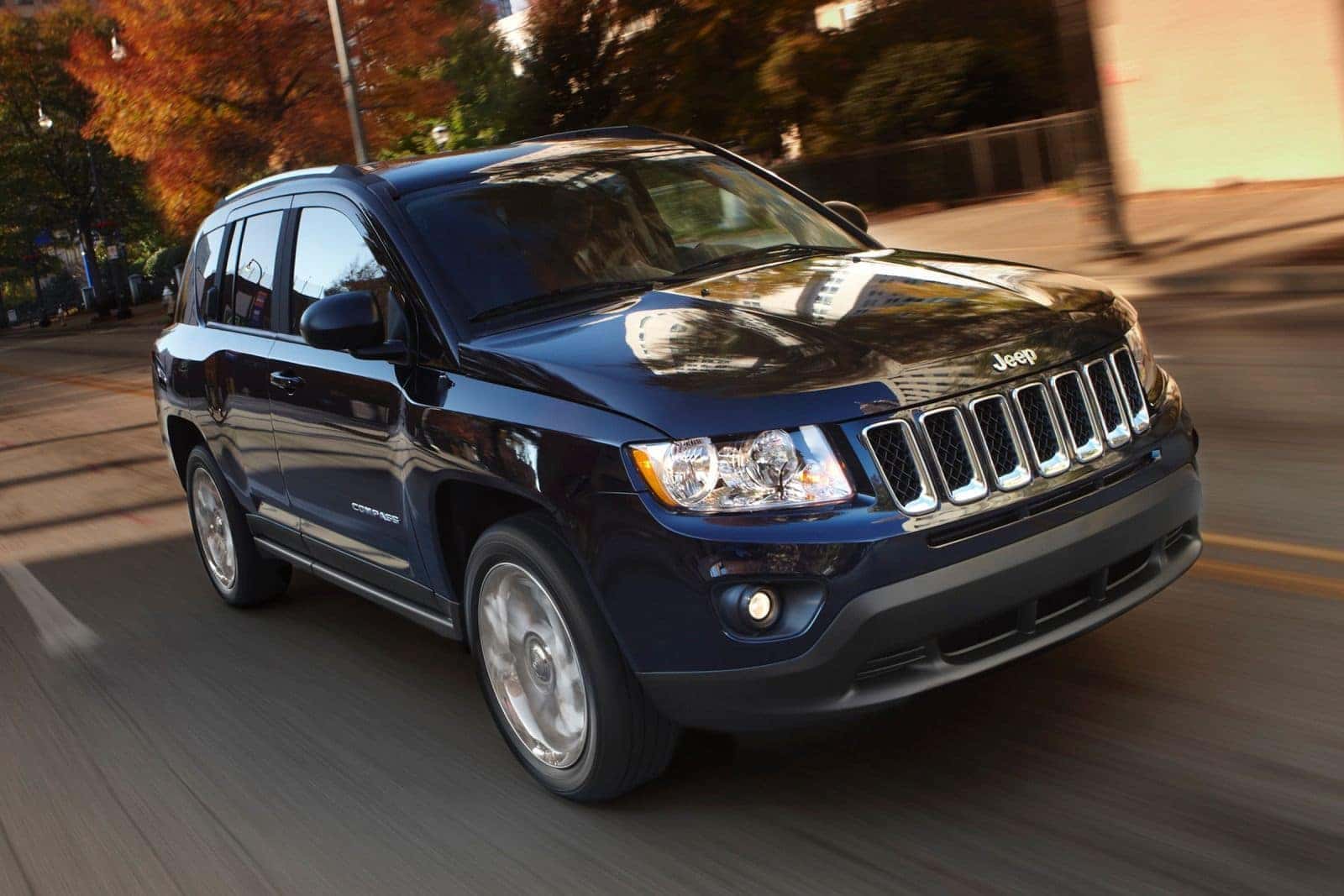 Unlike the Jeep Commander, the Jeep Compass is still on the road, but this will be its final model year which makes this is an opportune time to purchase an "old" Jeep before it has even had a chance to age.
Smaller than the Commander, the Compass is a five-seater crossover SUV available in three primary trim levels: Sport, Latitude, and Limited. Two additional sub-trims offer additional features on the Sport from the Altitude Edition, and the Latitude, thanks to the optional High Altitude Edition. But, the standard engine for the Compass line is a 2.0-liter four-cylinder engine, able to get 158 horsepower with 141 lb.-ft. of torque.
Although the Compass doesn't pack as much power as the Commander, it's smaller engine keeps its sticker price small. Between the two, the Compass might prove to be your more economical option. Current pricing on the 2015 Jeep Compass ranges between $18,995 – $28,795. However, the Jeep Compass debuted almost as early as the Commander, and was first released in 2007, which means you have lots of model years between then and now, if you'd rather find an earlier and more affordable option.
The Jeep Patriot: Your More Affordable Option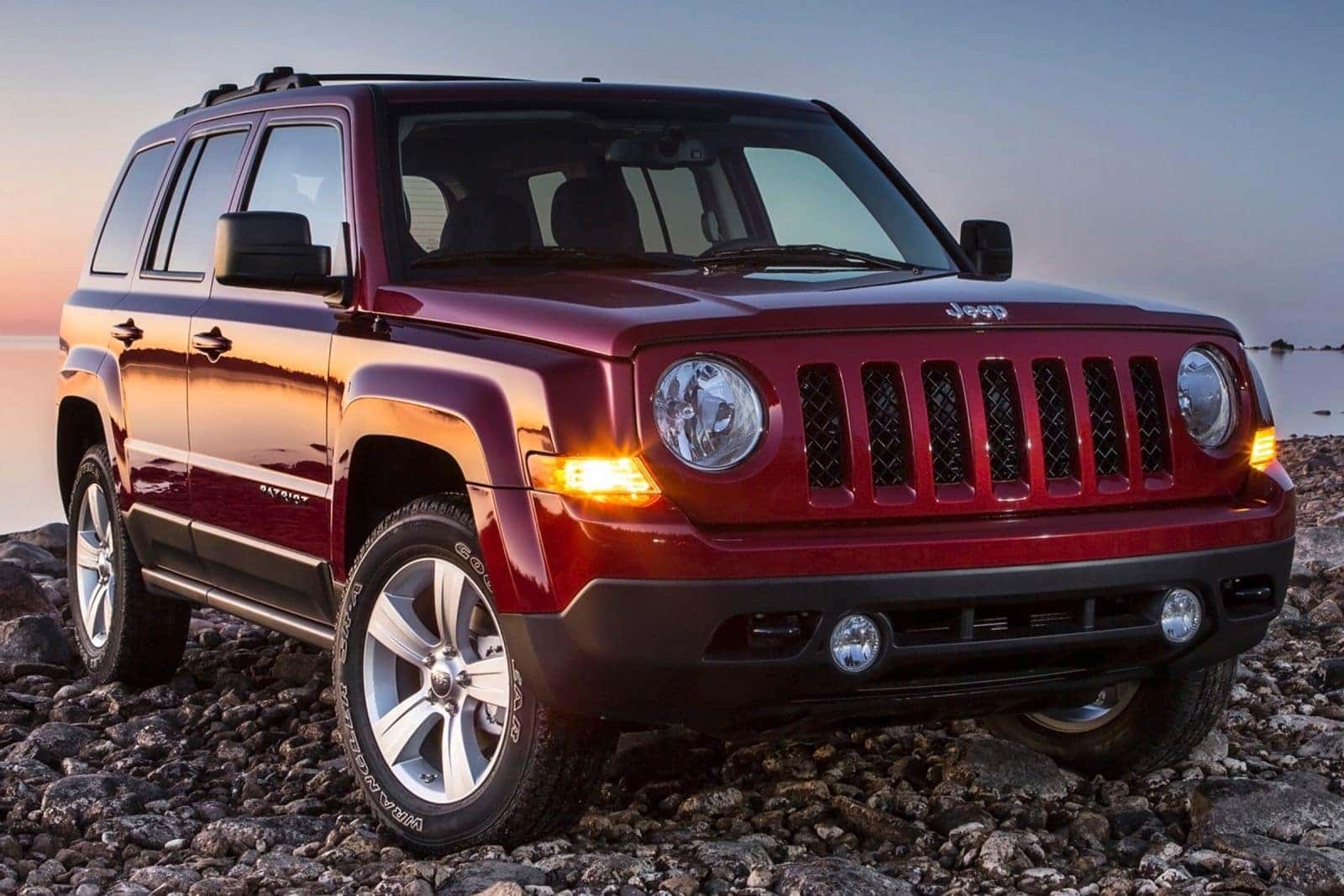 Trying to spot significant differences between the Jeep Compass and Jeep Patriot is tricky.
Both born in 2007, both crossover SUVs, and both in their last model year, the only thing that really sets the Jeep Patriot apart is its price. When you're shopping for used or discontinued vehicles, price is often the deciding factor. So, while the 2015 Compass starts at $18,995, you can purchase a 2015 Patriot for as low as $16,895.
While this might not seem like a huge savings, it actually is when you consider that the Patriot shares the same engine and seating with the Compass. The fuel efficiency is great, with an estimated 23 city and 30 highway miles per gallon. At the end of the day, you really need to test drive these vehicles before you make your decision, especially when you're considering fairly similar options in the Compass and Patriot. One thing that Patriot drivers really loved about this car compared to the Compass is its narrower frame. Parking, particularly city parking, felt easier in the Patriot than the wider-bodied Compass.
For an even more compact option, the Jeep Liberty is worth a look.
The Jeep Liberty: Let Freedom Ring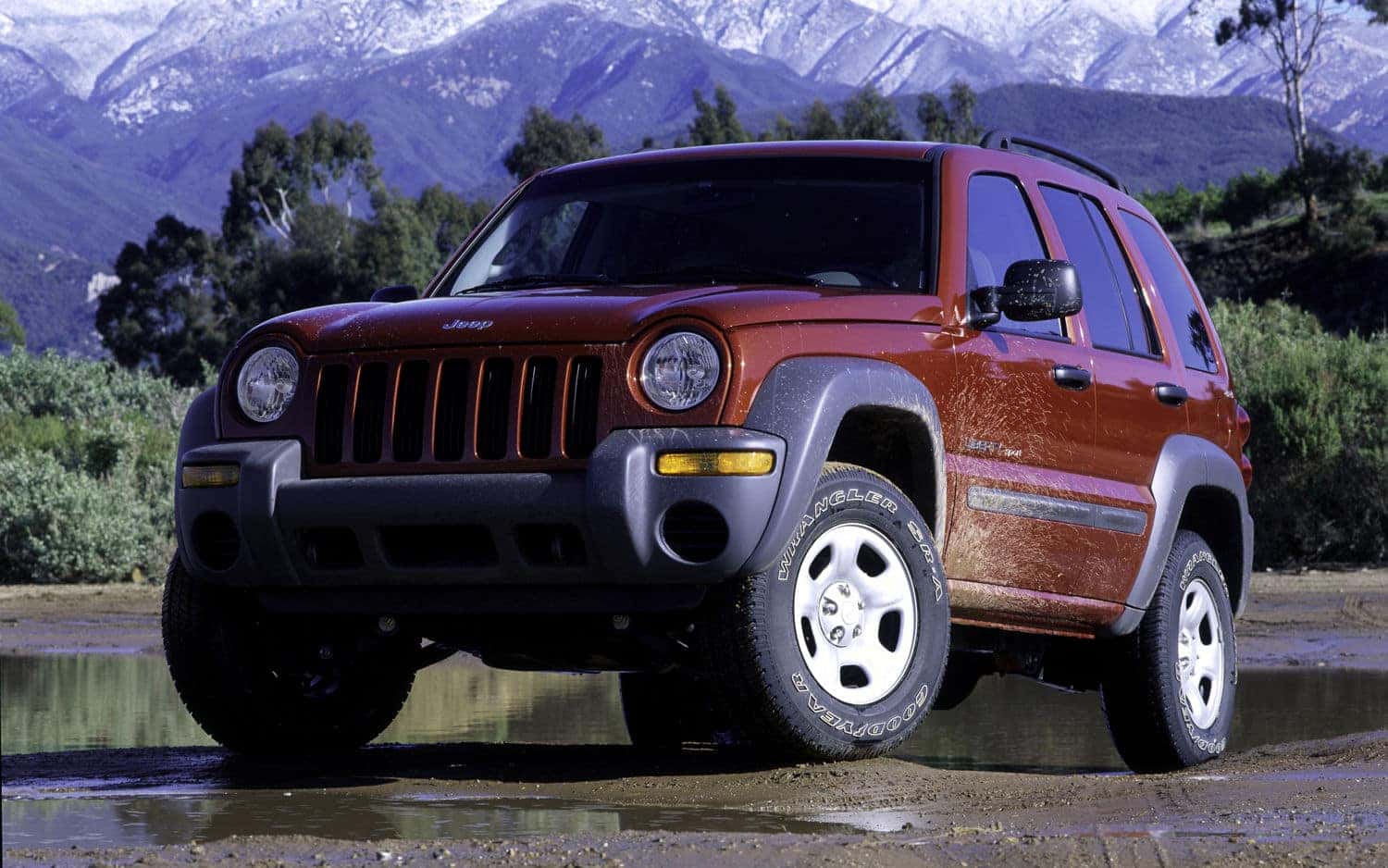 The Liberty was designed to replace the Jeep Cherokee, which has since returned, and offer a more affordable alternative to the Jeep Grand Cherokee. A very capable compact SUV, consumer reviews hail the Liberty as dependable, fun, and affordable. Celebrated for reliability and ruggedness, the Liberty had a standard 2.4-liter inline four-cylinder engine, which generated 150 horsepower. Or you could boost the horsepower up to 210 in the available 3.7-liter V6 engine.
A quick search yields Jeep Liberty 2002 models priced under $5,000. But since the Liberty ultimately lasted until 2012, you can always find a newer version of that discontinued crossover for more updated features at an affordable price. Though it only lasted for two generations, the popular Jeep Liberty sold more than one million units and is routinely reviewed as a solid used car option.
Behind the wheel of a Jeep you really can "Go Anywhere, Do Anything."