Dodge Ram Earns Place in 2015 Guinness World Records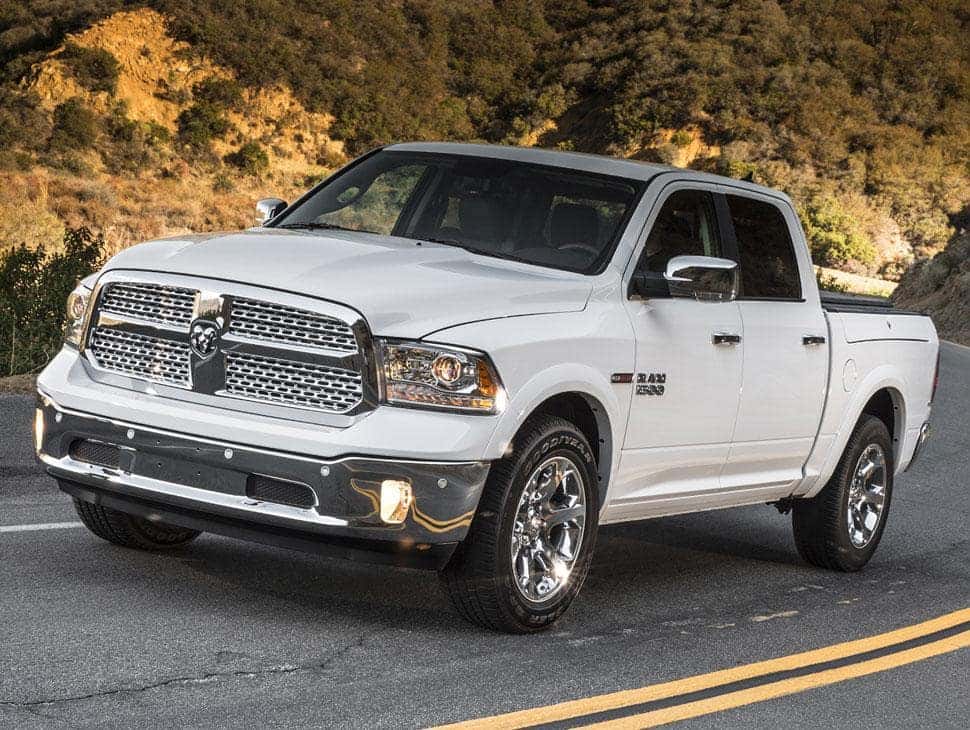 If you're in the market for a competitive, one-of-a-kind pickup truck, check out the record breaking lineup from Dodge Ram.
Dodge Ram trucks have the international distinction of being featured in the Guinness World Records.
But not just once.
Twice.
On April 18, 2015, Dodge Ram enhanced its rapidly-evolving historic legacy by earning its second entry into the Guinness World Records after orchestrating the world's longest pickup truck parade.
That record ultimately doubled and Dodge Ram received two awards from Guinness World Records: the first for the longest pickup truck parade in history; the second, for the longest Ram/Dodge brand truck parade.
Combine these ambitious distinctions with Dodge Ram's list of awards for the 2015 model year, and you have got yourself one premium pickup.
There is no question that Dodge Ram trucks have got serious guts, and they're taking all the glory.
Bigger is Better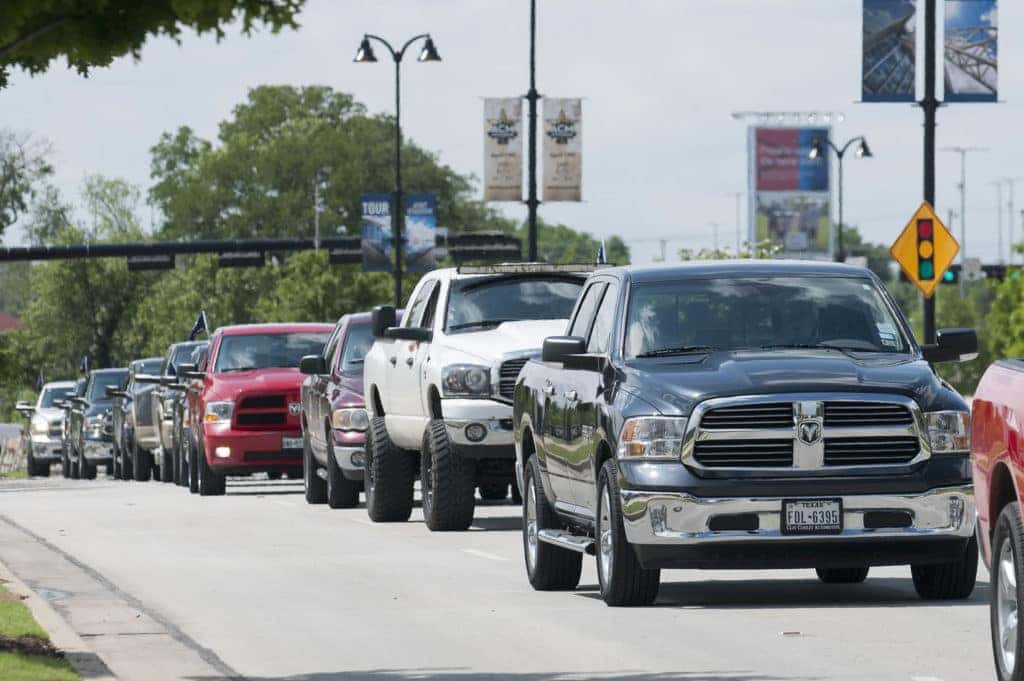 Exclusive to Dodge Ram truck owners, the parade showcased 451 Ram pickup trucks, smashing the previous world record record of 438 trucks from a previous event held in Vale, Oregon.
Hosted in Arlington, Texas, the "Ram Truck Round-up" coincided with the 50th Academy of Country Music Awards, dedicated to celebrating and honoring those most recognizable and beloved names in today's country music industry.
This is the sixth consecutive year that Dodge Ram, the fastest growing truck brand in Texas, has been the "Official Truck" of the Academy of Country Music.
Of the 500 slots available, Dodge Ram pickup truck owners filled 451, and came from seven states and parts of Canada.
Dodge Ram picked the right spot to test its brand loyalty and throw down the gauntlet on record-breaking pickup truck parades.
Texans drive more pickup trucks than any other state.
Of all vehicle registrations in Texas, twenty percent are registered to a pickup, versus the national average of only twelve percent.
Dodge Ram has been able to capitalize on this pickup trend, reporting its current market share of twenty percent having risen 2.52 points or fifteen percent over the past five years.
Compared to the next highest volume state, Dodge Ram sells two and a half times as many pickup trucks to Texas consumers.
Powerhouses on Parade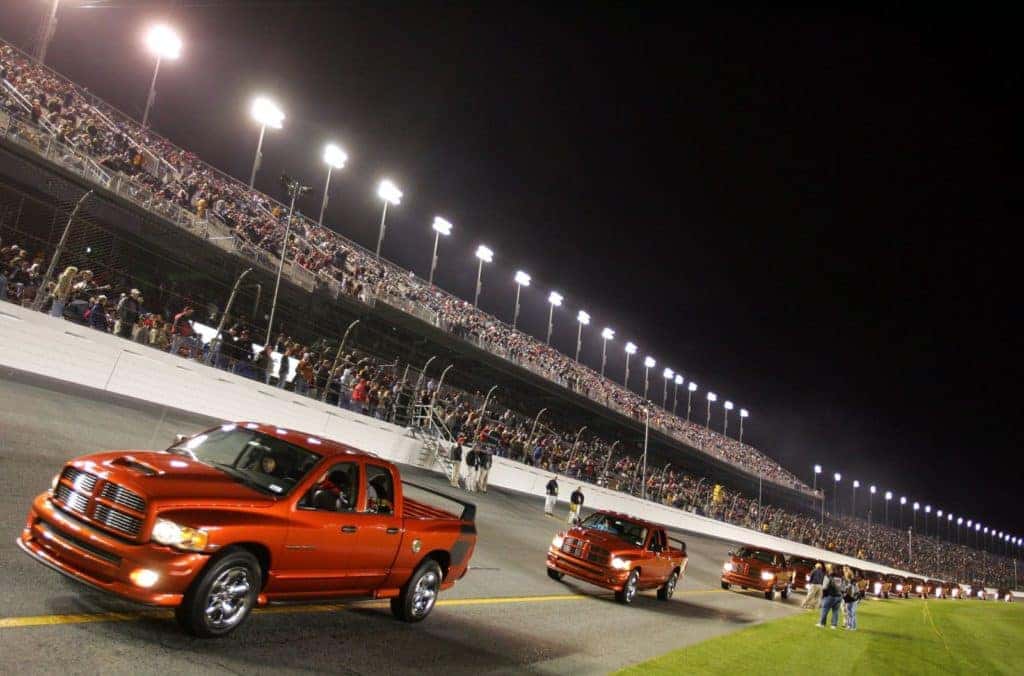 The parade of 451 Dodge RAM pickups, which began on the east side of the AT&T Stadium, home of the Dallas Cowboys, continued around the stadium and into the Globe Life Park grounds, covering a distance of 3.2 miles.
Featuring Longhorns, Limiteds, SRT 10s, dualies, and Power Wagons, parked along the course, the owners were able to walk the line and peruse old, new, and concept editions of the Dodge Ram pickup heritage.
It was certainly a sight to behold, prompting Dodge Ram President and Chief Executive Officer, Robert Hegbloom, to observe, "Our hard-working Ram truck owners are passionate and loyal, and today they proved once again that everything is always bigger in Texas.
Participants were invited to attend morning activities including a monster truck car-crushing event, featuring the Dodge Raminator.
They were also encouraged to check out musical performances by country music artists, Kix Brooks, Thomas Rhett, and Easton Corbin, all of whom drive Dodge Ram pickup trucks, as well as the Austin-based band, Midnight Social.
RAM brand partners sponsored giveaways and participants were credited their $50 registrations fees, and given complimentary tickets to attend the ACM's Party for a Cause two-day outdoor music festival, operating on several stages to accommodate all kinds of country music acts.
An all around win-win for Dodge Ram pickup drivers.
Guinness-Worthy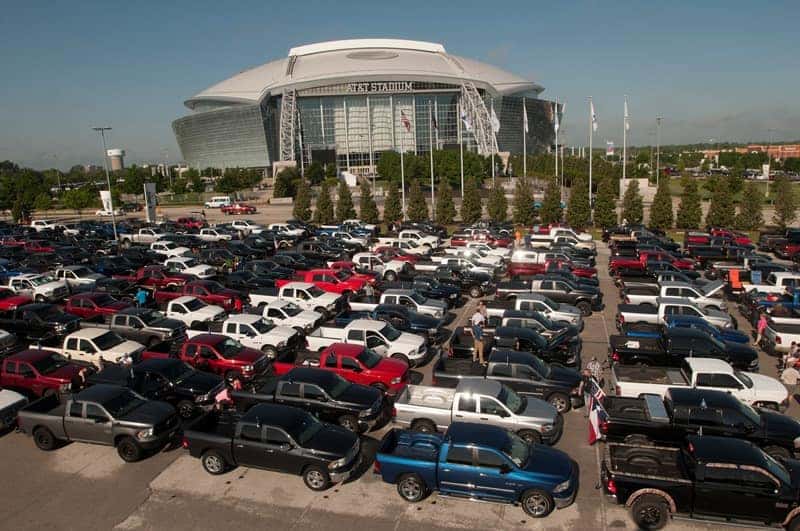 Considered the universally-recognized and accepted authority on all things record-breaking, the Guinness World Records was published for the first time in 1955.
Since then, it has sold more than 132 million copies, 3 million e-books, and is distributed in 20 languages throughout more than 100 countries.
It's diversified its publication to include the Guinness World Records global television show, to which more than 750 million viewers tune in every year, while more than half a million viewers get their information about record-breaking via the Guinness World Records YouTube channel.
As far as social media is concerned, the Guinness World Records website boasts over 14 million viewers every year, with a Facebook fan base of eight million.
All of this is to say that Dodge Ram couldn't ask for a more prolific promotional source.
And, it's not the first time a Dodge Ram truck has been featured.
The Need for Speed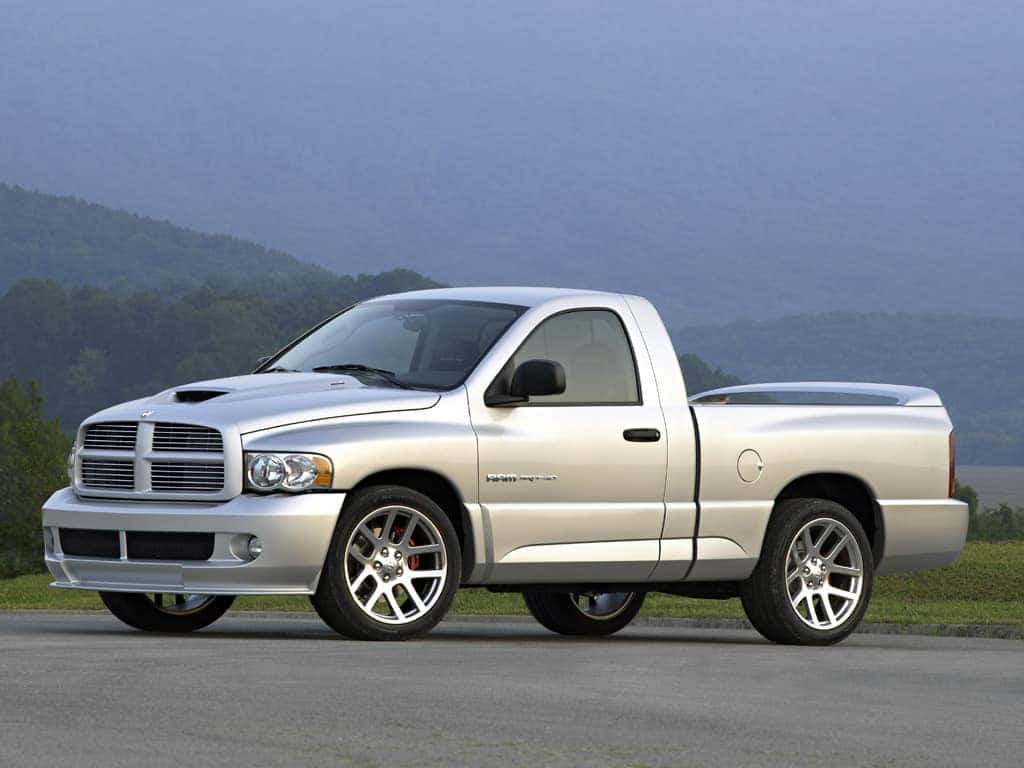 While bigger may be better when it comes to truck parades, there is no substitution for speed and the Dodge Ram SRT has speed in spades.
Named the "Fastest Pickup Truck in the World," by the Guinness World Records in 2004, the Dodge Ram SRT's record has yet to be broken.
Able to climb from zero to sixty miles per hour in a rapid 4.9 seconds, the Dodge Ram SRT is capable of clocking in at the record-high top speed of 154.587 miles per hour.
Fastest. Longest. Sounds like the a superhero…or the start of a dirty joke.
But, Dodge Ram takes its trucks seriously and has racked up some serious awards this year alone.
An Award-Winning Model Year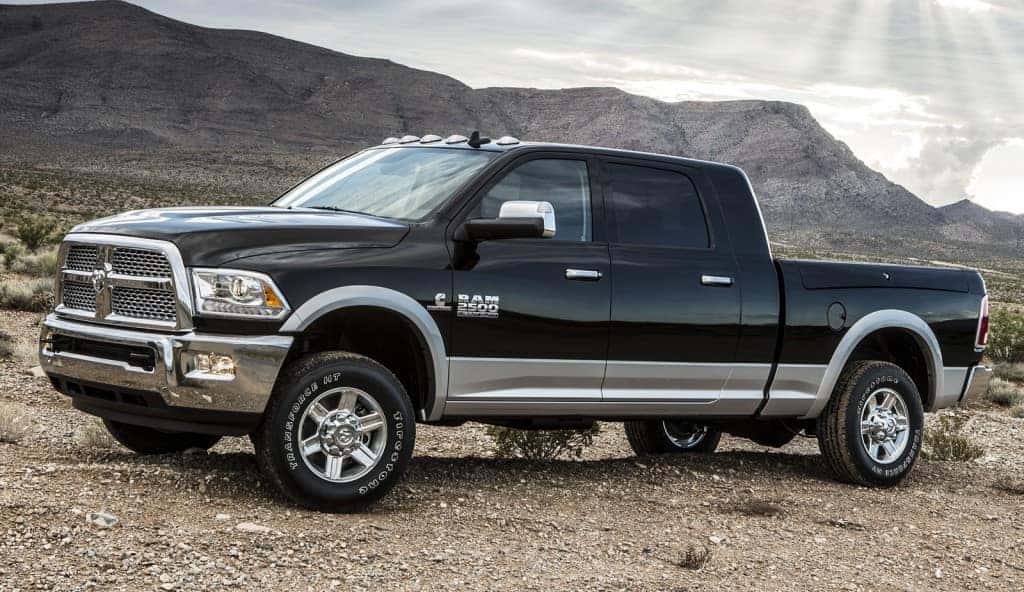 Owning a pickup truck from a line twice featured in the Guinness World Records is obviously a cool distinction, setting your truck apart from the rest of the competition out there.
And when it comes to the pickup truck class, there is no shortage of competitors.
However, not everyone wants to drive a Dodge Viper disguised as a pickup truck, in the case of the Dodge Ram SRT.
A parade of pickup trucks, no matter how long, really doesn't impact your daily experience as a pickup truck driver either.
But awards do.
As Ram gains momentum, having become its own Dodge division in 2009, it consistently pummels the competition where it counts: towing capacity and fuel economy.
In 2015 alone, the Ram 1500 EcoDiesel was awarded Best-in-Class fuel economy for its combined 29 miles per gallon.
Meanwhile, moving up a size, the Ram 3500 earned Best-in-Class towing capability, able to haul 30,000 pounds; Best-in-Class payload for 7,390 pounds, and Cummins-equipped Ram 3500 boasted Best-in-Class torque with 865 lb.-ft.
Dodge Ram is an exciting pickup truck manufacturer, keeping their promotions fun and their products at a premium.
No wonder so many drivers are choosing to "Grab Life" behind the wheel of a Dodge Ram pickup truck. Isn't it time you did, too?