The Dodge Ram SRT-10: A Future Collector's Car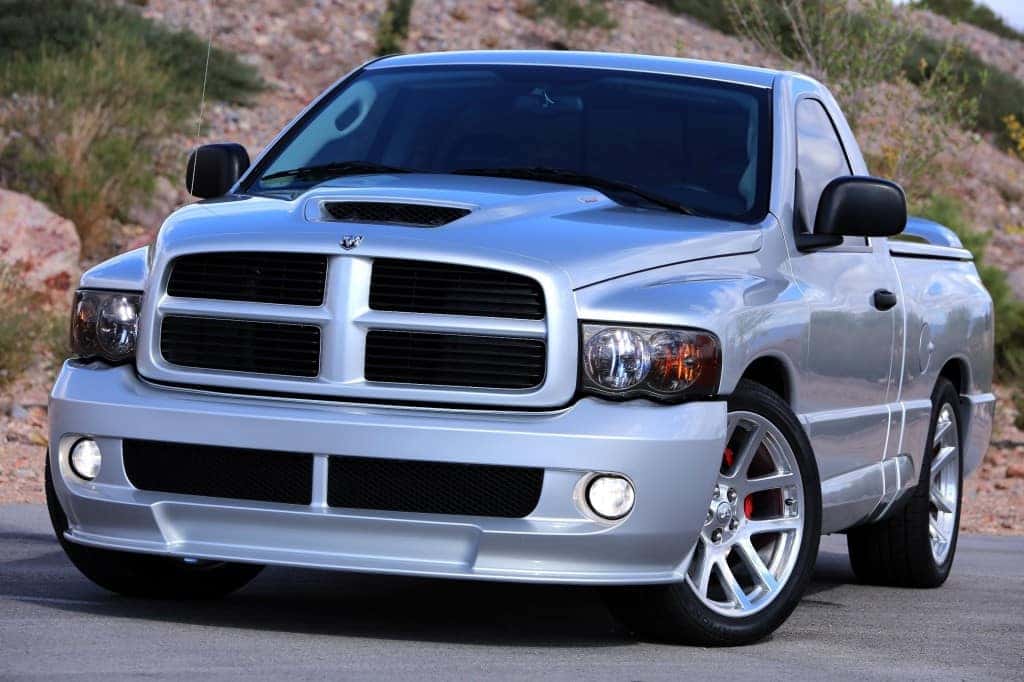 In order to be a collector's item, a car has to have something that others don't.
Looks, performance, power, and some other defining characteristic that makes a consumer think, "I gotta have that car."
By definition, anything collectible must have an additional rare quality or two. Collectible items are generally hard to find and rarely seen in the day-to-day hustle and bustle.
So when you do spot a collectible item, the sighting itself becomes a conversation piece, a story already started and waiting to unfold.
When it comes to vehicles, a collectible car is often defined to mean a car manufactured in a low-production year.
Only so many made means only so many available, and they tend to become even tougher to find as time marches on, especially in their original form, as so many low-production model vehicles are often customized, particularly for racing.
Now would be an excellent time to track down one of the very few Dodge Ram SRT-10 pickup trucks still in existence.
Time is of the essence, as it always is, and these powerfully unique Dodge Ram trucks, unlike anything seen before or since, are sure to be the collector cars of the future.
What kid didn't grow up dreaming about driving the "Fastest Pickup Truck in the World?"
The ultimate getaway car...or truck, that is.
A Powerhouse Pickup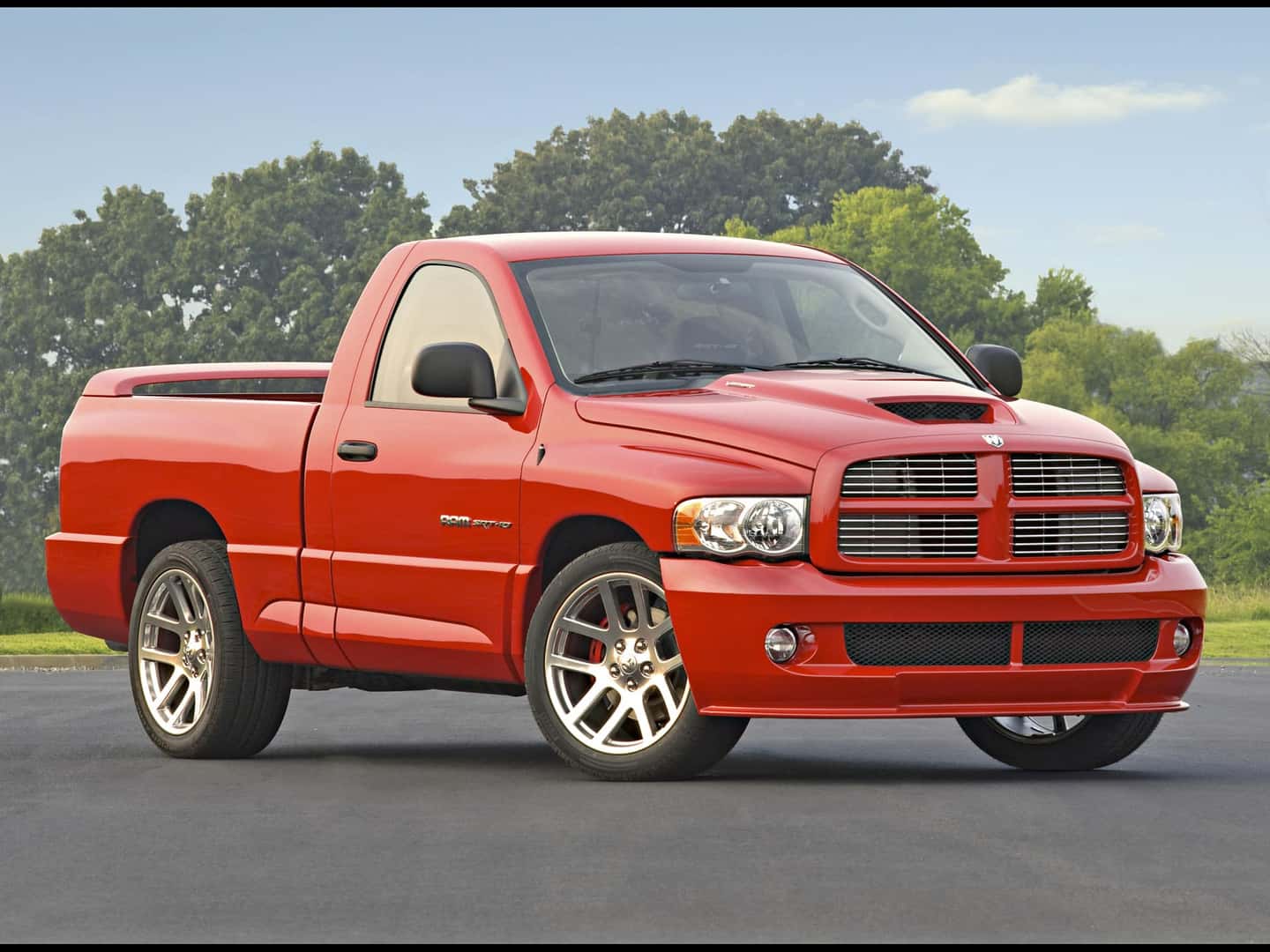 Pickup trucks like the Dodge Ram SRT-10 provided the perfect solution to those consumers who wanted to harness the legendary muscle of the American muscle car, but couldn't quite pony up the dough.
Like Dr. Frankenstein, "The Big Three" muscle car manufacturers: Dodge, Chevrolet, and Ford, decided to install these suped-up engines into the bodies of their pickup trucks, just to see what would happen.
And oh man, what happened was pretty amazing, delighting drivers and dealerships everywhere.
While "The Big Three's" creations were indeed monstrous, the Dodge Ram SRT-10 was arguably the most impressive of the trio.
First built in 2004, the Ram SRT-10 was actually a Ram 1500, equipped with the Dodge Viper's 8.3-liter V10 engine.
The SRT-10 raced down roadways with 500 horsepower and 500 lb.-ft. of torque.
Although not necessarily made for heavy-lifting, the SRT-10 towed a maximum of 7,500 pounds and could haul plenty in its sizable bed.
It even came with either two or five-passenger seating choices, offering convenience as well as power.
The SRT-10 was just as powerful as the Viper, but a roomier version of the snake.
"We wanted to offer customers…the boldest, baddest, fastest pickup truck with two rows of seating and towing capability," according to Dan Knott, Director—Street and Racing Technology (SRT), Chrysler Group.
Giving the truck more than the expected features of a muscle-car identity was an ingenious idea because its power now came with the potential for productivity in a comfortable and convenient package.
The triple threat of "boldest, baddest, fastest," became even more menacing with the seating and towing options.
Design innovations like these make already unique vehicles even more so, pushing them closer to collector territory.
With it's "go, stow, and tow" capabilities, the Dodge Ram SRT-10 became accessible to families, broadening its appeal.
Surprising Speed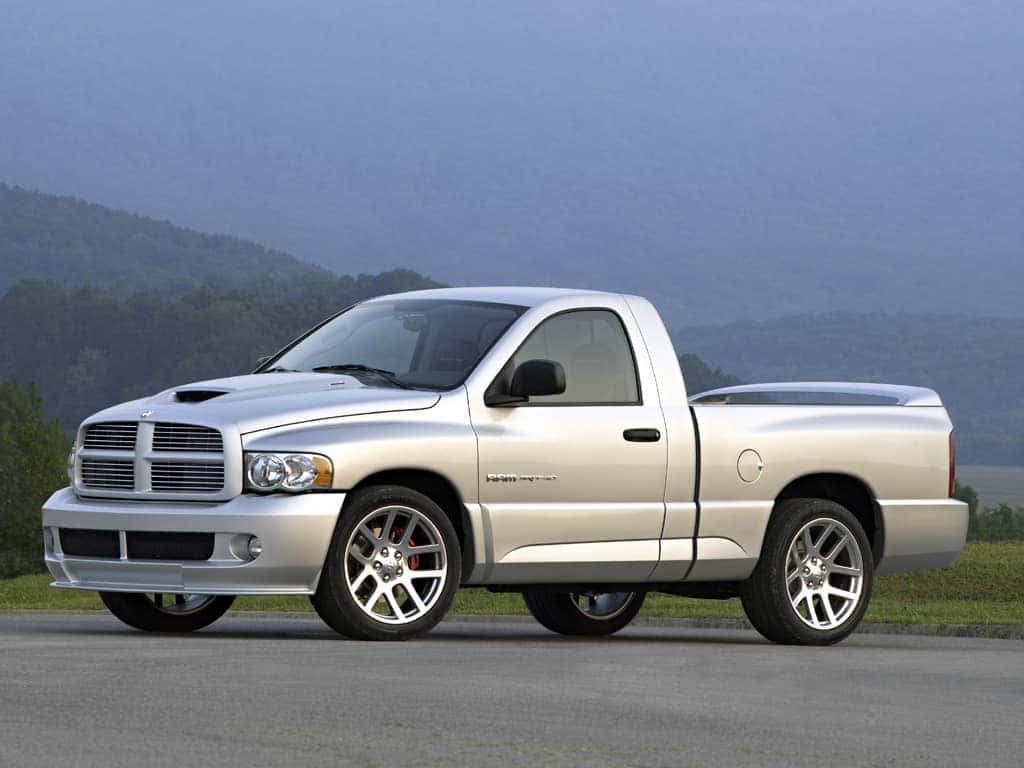 Designed by the Chrysler Group's Street Racing Technology (SRT) Division, it's no surprise that this pickup set serious records for speed.
Climbing from zero to sixty mph in 4.9 seconds and reaching record-high top speeds clocked at 154.587 mph, the Dodge SRT-10 was named "The World's Fastest Pickup Truck" in the 2004 Guinness World Records.
That is an insane speed for a pickup truck, one that has yet to be surpassed more than a decade later.
Viper enthusiasts or at least, admirers of its V10 engine could enjoy the same engine and the six-speed manual transmission in the Ram SRT-10 for a fraction of the cost.
Consider the original MSRP of a 2005 Dodge Viper, listed at $81,795.
Now compare that to the MSRP of the 2005 Dodge Ram SRT-10 at $50,710.
While that might seem like a serious price tag for a pickup truck, think about the possibility of driving all that power for just about half the price.
And, let's face facts. Americans generally don't shy away from excess.
The Dodge Ram SRT-10 might have been over the top. But that's how we like it.
Always have.
Proof from the Past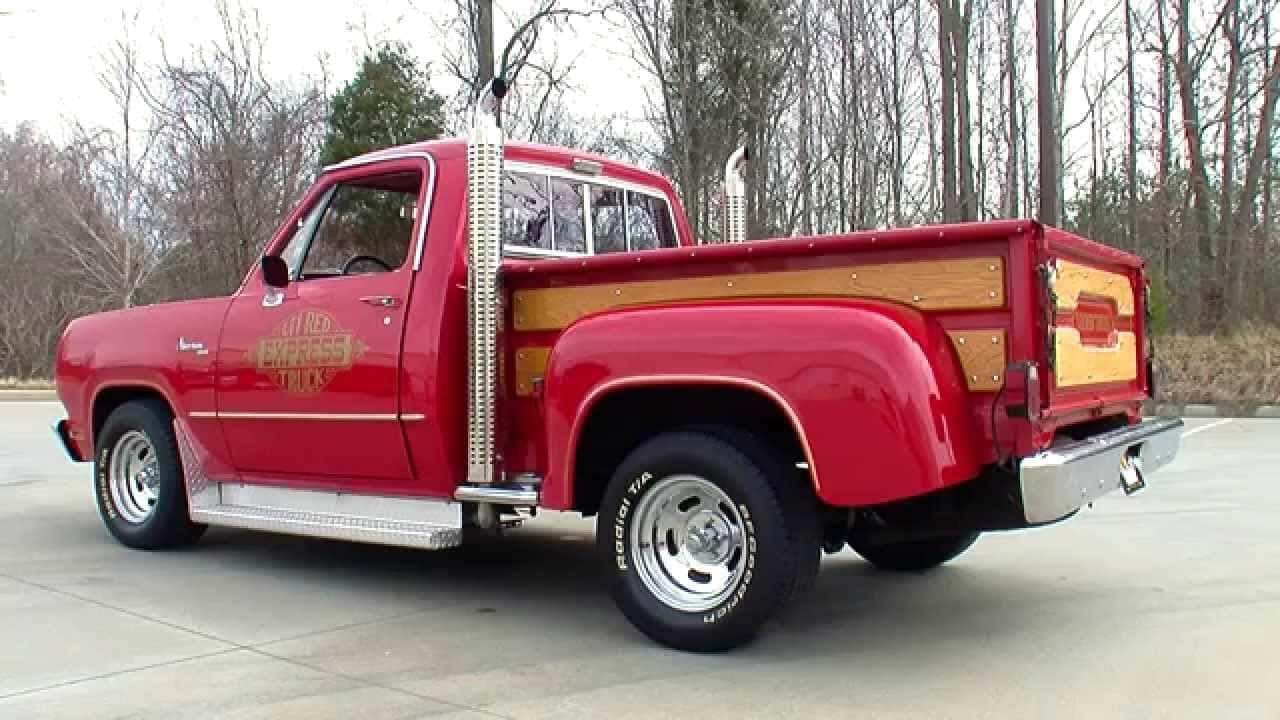 The Dodge SRT design group didn't just decide to develop a muscle-bound pickup truck out of the blue.
An earlier inspiration was created in 1978, a Dodge pickup dubbed the Lil Red Express, and marketed as part of Dodge's "adult toy lineup."
At that time, Car and Driver tested it and the Lil Red Express was the fastest American-made vehicle of the year, powered by a V8 engine, backed by 230 horsepower.
Dodge only produced 2,188 Lil Red Express trucks, all of which were purchased to rave reviews.
Those reviews inspired the increased production of 5,118 Lil Red Express trucks in 1979.
Although the Lil Red Express continued to be manufactured for the 1979 model year, rising gas prices kept most pickup trucks parked on lots and the Lil Red Express production line ultimately ground to a halt.
After production stopped, the Lil Red Express quickly became a collectible vehicle, and inspired the creation of clubs dedicated to Lil Red Express enthusiasts.
The Lil Red Express can be considered a precursor the the Dodge Ram SRT-10, destined to reach its own collectible status sooner than later.
Precious Few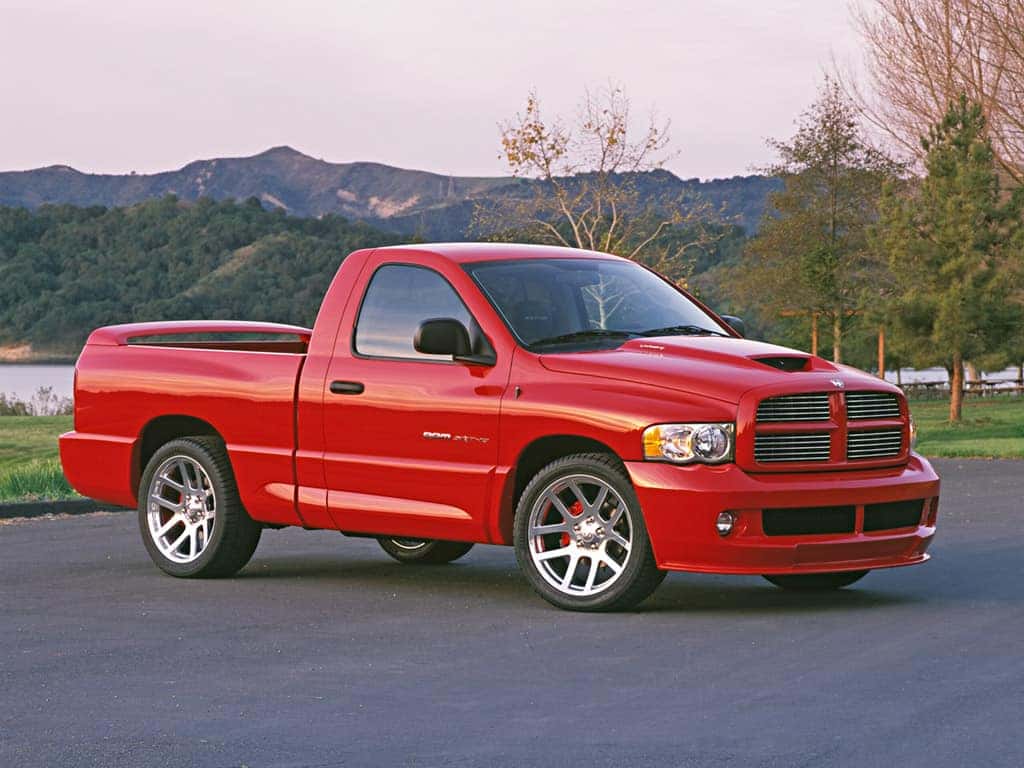 The supply of Dodge Ram SRT-10s will never meet their demand.
According to the Viper Truck Registry, only 3,305 Ram SRT-10 Quad cab trucks were built in 2005, and only an additional 1,309 in 2006 before production was discontinued.
All accounted for, only a grand total of 9,527 Dodge Ram SRT-10s exist today in some form or other.
An even more select few are the 50 Daytona Pace Truck replicas produced in 2004, complete with blue and white race-inspired exteriors.
Originally, these trucks were only offered to Dodge Viper owners at that time, a nod to the exclusivity that helps establish cars as collector items.
Harness Some Heritage
Whether or not you need a Dodge Ram SRT-10 is irrelevant.
Nobody really needs a performance pickup, even if it does still defend its title as the fastest pickup in the world.
Sure, that's a pretty boss bragging right, but not likely a fact that will impact your daily drive routine.
Collector cars were never about need or routine. They reflect those things we want. The rare finds that can turn heads and quicken a pulse.
But, if you are interested in or already driving Dodge Ram trucks, why not consider owning a piece of the Dodge heritage?
Purchasing a Dodge Ram SRT-10 from the 2004-2006 model years is an investment. An investment in an automobile manufacturer which consistently delivers both reliable and unexpected vehicles.
Grab life and harness the powerful heritage of a future American legend.