Early 1980s Dodge MS4 Concept Vehicle Returns To Spotlight In 2021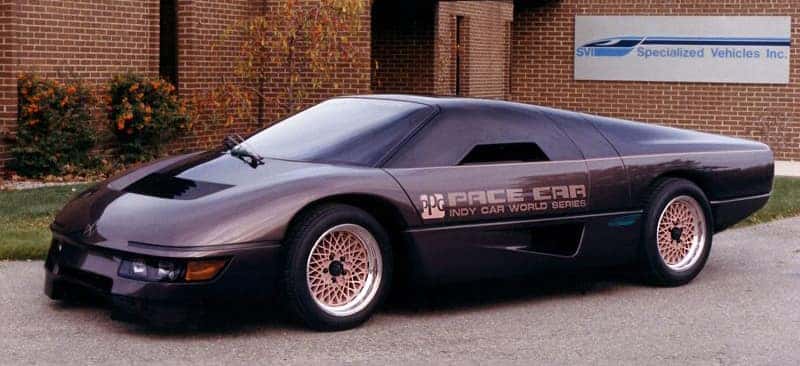 Every now and then, a vehicle is kept under wraps. The truth is many concepts and prototypes never see the light of day. However, all good things come to see some sort of attention and this week we learned about a mid-engineered supercar that would have been a Dodge product had some things gone differently. The Dodge brand was owned by Chrysler back then (still is technically, although Stellantis is the name of the parent company for both Chrysler and Dodge today) and one concept, in particular, is still talked about today; the M4S.  
What Was the M4S?
The design by Bob Ackerman was created all the way back in 1981 and carried a rare mid-engine build. While some companies have moved away from placing a powertrain in the middle of a vehicle, there are reasons why this design was made for the M4S. The vehicle was especially unique when it was produced offering a sharp aerodynamic body and sharp design that helped create speed as it was built to be an Indianapolis series pace car. The concept back then cost $1.5 million dollars to create with a powerful 2.2-Liter four-cylinder engine with twin turbochargers (Garret t25) and a twin-cam 16-valve cylinder head. The work was put together with the help of Cosworth and the M4S name stood for mid-engine 4-cylinder sports car. 
More About This Famed Dodge Concept 
This concept was a forward-thinking approach in its execution. With suicide doors and its mid-engine built, the access point to the engine (like the front hood of a normal car) wound being in the truck. With the doors open and the hood (in the back) up, this vehicle looked like something out of a 1980's movie set about futuristic cars. While Dodge has come a long way from trying to surprise buyers with something fast looking and impressive, we know the Dodge brand has the most to offer customers when it comes to providing exceptional quality and high-end materials; just take a look at the most impressive Dodge muscle car to be built in the 2021 Dodge Challenger SRT Super Stock that debuted last year. For those looking to drive something more exciting, reach out and find out more with our help at Kendall Dodge Chrysler Jeep Ram today.
Drive Dodge With Our Help In Kendall!
We have a friendly and passionate sales team that will make your buying, leasing, or selling needs in our new vehicle inventory. Check out the new 2021 Dodge Challenger muscle car ready to go. We're happy to be your dealership home. Considering a used vehicle? 
If you're curious if you should buy or lease, let us assist you to make the best decision. We are ready for trade-ins and selling vehicles as well. Allow us to fix your vehicle or maintain it with a simple online service appointment. Allow us the pleasure to help you save and keep your vehicle running smoothly for years to come!