New Ram Concept Ideas Stem From Drive By Design Contest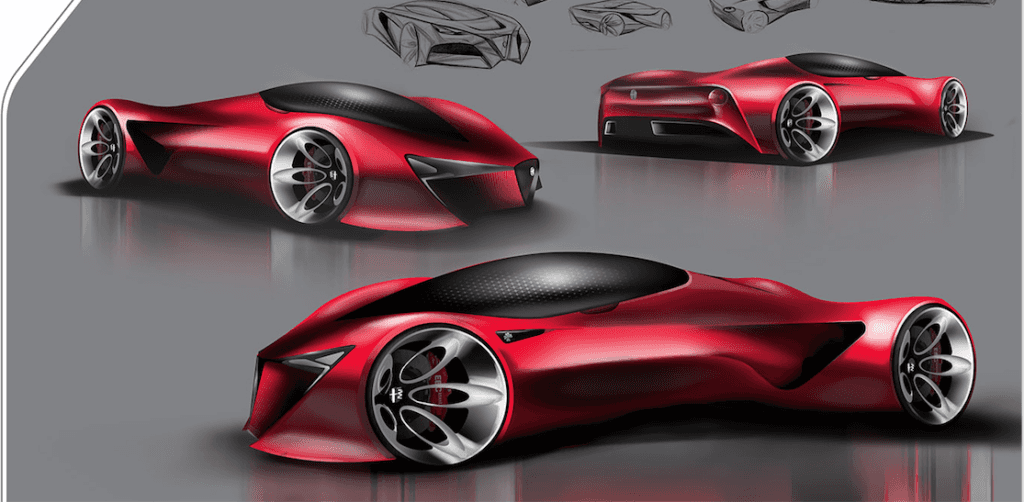 Photo credit: Ram
While the world is in a very different place due to the spread of COVID-19, Fiat Chrysler Automobiles (FCA) has not lost sight of engineering and creativity and has looked for ways to get others involved. Despite the recent past success of FCA brands like Ram and Dodge, FCA is looking to create new vehicles and concept ideas with the help of fans from around the world. Drive for Design was created by FCA as a way to include the help of high school students around the nation. Designs are a part of the concept process, as a recent Dodge design by FCA design chief Ralph Gilles on social media caught the attention of many.
Drive For Design Contest
FCA is partnering with high school students across the United States again this year to celebrate students' artistic abilities and offer awards to winners of the contest. There are awards for the top three finishers, including the top prize of an expenses paid trip to FCA's design studio with a scholarship to the College for Creative Studies Pre-college Summer Experience Transportation Design program, as well as other unique prizes. Ram is looking to see a specific purpose and function for all designs within the renderings sent. If a contestant comes up with a pickup design, for example, they must explain any new features and follow Ram Trucks "Built to Serve" motto. The requirements for the Drive by Design contest include a legal U.S. resident in grades 10th through 12th that are currently attending a U.S. high school. The entries must be uploaded to www.fcadrivefordesign.com as a ".pdf or .jpg". The contestant can use any medium but sizes no larger than 11" X 17" with only one final design. The deadline to enter is Friday, May 1, 2020 at 12 a.m. EST. 
More Guidelines For the Contest
FCA has asked that each contestant not contain material that violates or infringes upon another's rights, including but not limited to, privacy, publicity or intellectual property rights, or that constitutes copyright infringement with their original work. The winner will be announced on May 8th, 2020 and the winner will travel to Detroit, Michigan on June 20 to stay through June 22, 2020. Judging is decided on by a panel of judges from FCA's US Product Design Office and will view each admission judging by four items: "Craftsmanship" – 25%,  "Design Quality" – 25%, "Illustration" – 25% and "Originality" – 25%. 
The finalist with the highest overall score from the judges will win first-place. The finalists whose entries earn the next two highest scores shall earn second and third place. All winners are deemed potential winners pending verification of eligibility and compliance with these guidelines, as determined by FCA US. Good luck to any and all who enter! 
Find Your Next Vehicle Here At Kendall Dodge Chrysler Jeep Ram
Thinking about driving a new ride? We're more than able to assist our customers for any buying, leasing, selling or needs they may have. We can also help buyers trade-in their current vehicle. Our knowledgeable sales team shows off all our newest vehicles and high-quality pre-owned vehicles with pride. 
Not sure if your current vehicle is running well or needs some work? We're here! We are able to make sure you're back on the road fast with our experienced service staff. Make an online service appointment and we can help you with your vehicle problems. We look forward to being your center for all things automotive!