What Will the Next Generation Dodge Muscle Cars Look Like?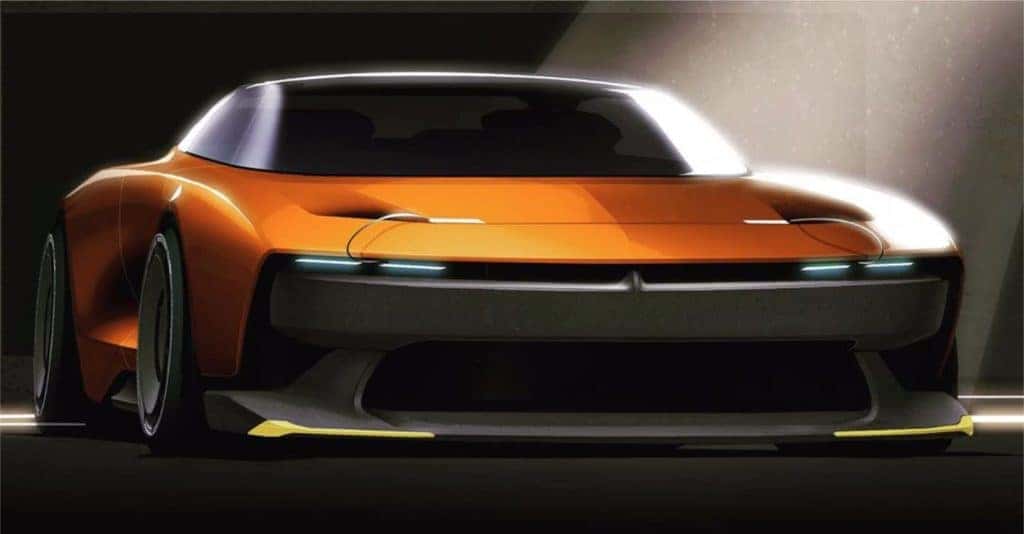 Photo credit Ralph Gilles
The Dodge Charger came back into production in 2006 followed by the Dodge Challenger in 2008. Both vehicles are high-powered muscle cars that have found success despite not changing up the design since they debuted, but that will change soon. The world-famous Dodge muscle coupe and sedan models are set for a full redesign and a sketch that shows what might happen to the appearance of the Dodge muscle cars going forward. The sketch was released by none other than FCA design chief Ralph Gilles on social media. Along with his post on Instagram, Gilles added that his futuristic orange body-colored design has an "experimental design of a Dodge of the future".  
What About Those Splitter Guards?
One thing that many Dodge enthusiasts will notice is the addition of the yellow spiller guard. This was seen as a joke for Gilles. "We had a really good laugh about it" he wrote in his Instagram post. Gilles has said he does not reveal future Dodge products on social media, but has commented about the on-going controversy of owners of the Dodge muscle cars who leave the notorious splitter guards on, despite the fact they are ruining the paint job the longer they stay on the vehicle. We've covered this story before, for those who want all the details about why splitter guards are not worth keeping on and what Dodge is doing to change this.
The Design Looks Impressive
A modern or even futuristic appearance is what is represented in the rendering provided by Gilles. While the mid-2000s Dodge muscle cars were able to keep some resemblance of the yesteryear Dodge muscle car design, the upcoming Dodge Charger and Challenger final products will definitely have their own unique appearance. While we are still years away from knowing exactly what that looks like, we can be sure underneath the hood of these vehicles will have more strength than ever before. Dodge Challenger and Charger models are still coming out faster than ever, just take a look at the Dodge Challenger SRT Hellcat Redeye, one of our favorite choices. The exterior charm will be added by the team hard at work to help savor some of the design that has made the Charger and Challenger vehicles stand out, but we're pretty sure the look will be more futuristic than retro, however. Want to debate about what the future Dodge muscle cars will look like in the upcoming generation? Reach out to our social media channels. For all things Dodge, check out our vehicles at Kendall Dodge Chrysler Jeep Ram.
Come to Drive Home the Newest Dodge Vehicles!
We welcome our readers to Kendall Dodge Chrysler Jeep Ram. We offer our newest Dodge vehicles, like the 2020 Dodge Charger and 2020 Dodge Challenger. If you're curious about whether you should buy or lease, let us help you make the right decision. We also honor trade-ins and selling vehicles, and we're ready to help find a solution for our customers. We want to ensure a fantastic experience the whole way through.
Thinking about any repairs and regular maintenance for your current vehicle? We will work to get your vehicle back into shape as soon as possible. With a simple online service appointment, we can get started on making you a very happy customer after a visit to our service center. Check out our social media pages and like us on Facebook today!